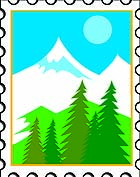 Earth, Water, Fire
"What will you first see janaab—gardens, snow, water?" asks Bashir, our cab driver in Srinagar, rolling out an eco-friendly sights menu, and then insists on gardens himself. Off we go to Shalimar Bagh, built by Mughal emperor Jehangir for his queen Noorjehan. An image of Hrithik Roshan and Aishwarya Rai cavorting in Jodhaa Akbar fades into my historically challenged head. Shalimar Bagh is too green, pretty and pristine, straight out of a picture postcard, making my adjectives sound juvenile. Four-hundred-year-old chinars cast a reassuring spell of longevity in a land of loss and my Delhi wheeze begins to get exorcised.
Next is Dal Lake. The heavenly sight of shikaras doing a dreamy waltz on the water gets diluted when you get on to one of those slumber-inducing boats wearing loud red fabrics. I had chewed my husband's head to move into a houseboat, but when 25-year-old Ghulam Jilani, the boatman, takes a leisurely 50 minutes to row over to the houseboats side, I worry how the distance could be cracked in the middle of the night in case of a medical emergency. When I say an indelicate no to boat-borne vendors, Jilani dons disappointment. In summers, he is a salaried boatman; in winters, he goes to Goa to sell Kashmiri handicrafts. "Don't disappoint vendors," he says, looking away.
Bashir is eager for a status report back on the shore and I use the word 'sukoon' to impress him. It works. "Now look at Omar Abdullah's resume," he says. We see Lal Chowk, the Rainawari area deserted by Kashmiri Pandits, then Yasin...