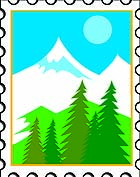 Earth, Water, Fire
"What will you first see janaab—gardens, snow, water?" asks Bashir, our cab driver in Srinagar, rolling out an eco-friendly sights menu, and then insists on gardens himself. Off we go to Shalimar Bagh, built by Mughal emperor Jehangir for his queen Noorjehan. An image of Hrithik Roshan and Aishwarya Rai cavorting in Jodhaa Akbar fades into my historically challenged head. Shalimar Bagh is too green, pretty and pristine, straight out of a picture postcard, making my adjectives sound juvenile. Four-hundred-year-old chinars cast a reassuring spell of longevity in a land of loss and my Delhi wheeze begins to get exorcised.
Next is Dal Lake. The heavenly sight of shikaras doing a dreamy waltz on the water gets diluted when you get on to one of those slumber-inducing boats wearing loud red fabrics. I had chewed my husband's head to move into a houseboat, but when 25-year-old Ghulam Jilani, the boatman, takes a leisurely 50 minutes to row over to the houseboats side, I worry how the distance could be cracked in the middle of the night in case of a medical emergency. When I say an indelicate no to boat-borne vendors, Jilani dons disappointment. In summers, he is a salaried boatman; in winters, he goes to Goa to sell Kashmiri handicrafts. "Don't disappoint vendors," he says, looking away.
Bashir is eager for a status report back on the shore and I use the word 'sukoon' to impress him. It works. "Now look at Omar Abdullah's resume," he says. We see Lal Chowk, the Rainawari area deserted by Kashmiri Pandits, then Yasin Malik's neighbourhood and the old city bazaar. I bring up the non-existence of cinema halls, the total absence of a hangout culture for women and the retaliatory attack on a Pakistani in a Jammu jail. But Bashir would rather recount the many Hindi film songs shot all over Kashmir—especially Jai jai Shiv Shankar from the Rajesh Khanna starrer Aap Ki Kasam. His cheer isn't faux. Srinagar looks in very good order—neat tin-sloped houses, clean, wide roads, no intrusive military presence. It is time for Kashmiri wazwan and we troop into Aadoos restaurant. Hot mirchi korma, gustaba and haaq and soon our mouse—for mouth, as the French would say—is on fire.
---
Sindhu Darshan
As a ten-year-old, I danced to a poem written by the late Sindhi poet Hari Daryani Dilgir on the untamed beauty of the Sindhu river, an experience that left me deeply curious. A drive to Sonemarg finally promises a shoreside view of the fabled Sindhu. "Want to see your nani?" asks the husband. When we stop at Mamar, for kahwa at the New Sindhu Cafe, the river's charm floods us. Quite a looker she is, cascading sexily from the glaciers, embracing rocks, creating a sound without a noise; a presence without announcing one. A bare stretch in the woods exists because plunderers robbed the forests during the militancy, we are told, but then the imposing, snow-clad peaks of Sonemarg dominate attention. It's raining and the temperature is a crisp five degrees. We have rogan josh, this time with nadru yakhni made from lotus stem. Kashmiri cuisine is uniformly delectable everywhere, but the best is at Broadway hotel in Srinagar. The spices speak loudly, yet allow the meat to reveal its tender texture. Broadway is also fun because of its dimly lit Undres bar. I am the only woman on all three days and a young man with a peaches and cream complexion croons Rafi songs (with lyrics all mixed up) over dinner.
---
Tariq karoon kya inki
Designer Rohit Bal, of Kashmiri origin, suggested that Tariq Khatwari's showroom in Polo View market, Srinagar, was a must-see. Khatwari is the master, manufacturer and seller of a vast, enviable, handpicked selection of original Kashmiri carpets, antique Persian kilms and extraordinary copies of 16th and 17th century Mughal carpets hand-woven by local craftsmen. Museum pieces at affordable prices, says his website. Who can disagree? Khatwari looks like a handsome, middle-aged Italian Mafioso with an American accent, slicked back black hair, sharp-suit, tie-shie and shining leather shoes. He is also single.
---
Aadhar Photo Op
"Kashmiri dress photo ma'am?" asks a photographer at Chashme Shahi Gardens, shoving an ornate costume at me. "See this photo of the man who makes that one card—he wore it too," he goes. "Nandan Nilekani?" I prompt. In the photo is a poor lookalike of Nilekani (God save my Aadhar card if it was the real NN) flapping in a Kashmiri's men's costume, half an arm around another poor lookalike—this time of his wife Rohini. Instant Aadhar photo op—for Rs 150 only.
---
Not a ride of fancy...
"If you don't hire my horse, I'll have to return to Pakistan," says a ghodewala. Point taken—without the horse.
---
Former editor of Marie Claire India, Shefalee Vasudev is the author of Powder Room; E-mail your diarist: shefatwork AT gmail.com