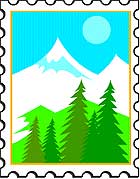 In Panther's Glen
Forty-five years ago, Rahul Singh and I drove all the way from Bombay to Kasauli in a dilapidated Fiat with a pretty English girl in the back seat. It took us three days but the trip was worth it. It was my first visit to the Himalayan foothills and I was enchanted by the wild flowers, the birds, the smell of the pines and the crisp mountain air. I saw a panther sunning itself and a paradise flycatcher darting through the trees, rare sights these days. The place is not what it used to be—what place is—but, thanks to the army's control of much of the town, it has not gone the way of hill stations like Shimla and Ooty.
I have been to Kasauli many times since that trip, always staying at Raj Villa. Khushwant Singh's father-in-law, Sir Teja Singh Malik, bought the cottage from a departing British couple after Independence. This has been his summer home for many years and it was here that he wrote many his books and columns sitting on the verandah. Now, at the age of 97, he is too old to travel from Delhi.
---
A One-Man Festival
This time I was in Kasauli for a book fest named after the town's most famous resident. Surely, 'Khushwant Singh Litfest' is the only event anywhere that is named after a living literary figure. It is also probably the only one to be held in a cantonment. The brigadier in charge and his soldiers saw to it that everything ran like clockwork.The event is the brainchild of Khushwant's son, Rahul, his partner Niloufer Bilimoria and an energetic Ashok Chopra, head of Hay House India, the publishing firm. This festival was more intimate than Jaipur, more along the lines of the one that is held in Bhutan.
At the opening session, Shobhaa De spoke of the Khushwant she has known while Bachi Karkaria focused on how he changed Indian journalism forever. Next morning Mani Shankar Aiyar stirred things up with his views on Indo-Pakistan relations. Deepti Naval, actress-turned-author, read from her latest novel. Pradip Krishen spoke on ecology; others on Kasauli's rich heritage and its colonial past. Two of Khushwant's greatest books, A History of the Sikhs and Train to Pakistan, came up again and again in the discussions. I was on a panel with actor Rahul Bose and film critic Madhu Jain in a discussion on turning novels into films. The consensus was that sometimes the movie is better than the book—The Godfather is a good example—but most times it is not.
When the festival was suggested to Khushwant, he said, "I am flattered but who will come?" They came in droves ensuring, more or less, that it will now be an annual event.
---
Lawrence's Mixed-Sex Asylum
On clear nights, The Lawrence School can be seen on the opposite hill, Sanawar, glittering like a lit-up Christmas tree. The school lays claim to being the oldest co-educational boarding school in the world. It was started in 1847 by the British statesman and soldier Sir Henry Lawrence to educate orphans of British soldiers and impoverished white children. He chose the site because it was close to a British cantonment. One could never tell when the natives would get restless! Those who have read Rudyard Kipling's novel Kim might recall a Catholic priest suggesting that the central character, the boy Kim, should be sent to this school. "We'll make a man of you at Sanawar—even at the price o' making you a Protestant."
In the early days, Anglo-Indian children were admitted, but Lawrence insisted that preference be given to those of 'pure' white parentage. Today, the student population is all brown, but such schools have lost their shine in recent years. Parents in big cities prefer to keep their children at home. Excellent day schools have come up to cater to those with money. The boarders tend to come from provincial towns or broken homes.
---
They Had Soliloquies In Alasia
The Alasia Hotel in Kasauli is a relic from the past. There was a time when it served roast beef and bread and butter pudding. These days it caters to hordes ascending from Chandigarh with entirely different taste buds. Until 1966, it was run by Major Robert Hotz and a number of films were shot here, including Staying On, based on Paul Scott's novel, and James Ivory's Shakespearewala.
David Lean, the director of epics like Lawrence of Arabia and Doctor Zhivago, stayed here and fell in love with Hotz's daughter Sandra when she was 22. She became the fifth of his six wives and appeared briefly at the end of his A Passage to India. She still has a house deep in the cantonment. Footnote: David Lean's fourth wife was an Indian beauty from Hyderabad, Leila Matkar, who left her husband and two children for him. She died lonely, in a suite that was her home in Grosvenor Hotel in London.
---
Lean Returns
"There are some people who shouldn't be married and David Lean was one of them," said Ann Todd, the actress and his third wife.
---
A former UN official, Bhaichand Patel is an author and columnist. His first novel will be in stores next summer.; E-mail your diarist: bhaichandp AT gmail.com