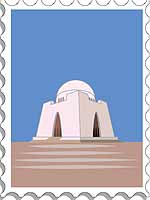 Bilawal's Party
As soon as the explosi­ons go off, everyone looks up nervously. I'm in Pakistan for the Sindh Festival, and for the second night in a row, the fireworks displays rattle people around me, as they wonder if it's bombs or guns going off. More than 3,200 people died due to violence in Karachi in 2013, making it the city's deadliest year. At a cousin's place, I hear of an SMS service that lets subscribers know where in the city there's been violence that day, so they can avoid that area. It's in this environment that PPP chairman Bilawal Bhutto Zardari tries to inject some cheer with music, an art and film festival, kite-flying, even a donkey derby!
Advertisement opens in new window
There's a lot of criticism for Bilawal's non-serio­usness, as he appears in an advertisement with the tag-line 'Saeen toh Saeen, Saeen ka festival bhi Saeen', where sister Bakhtawar attaches a massive moustache to him. Another ad mocks the army by calling the festival a cultural 'coup', with Bilawal reading out the announcement like one of the country's former dictators would on PTV, saying, "I declare there is a cultural emergency in Pakistan". His 'Sindhi-man' logo, on posters everywhere, is a rip-off of the Superman logo, and he has covered the city's iconic Teen Talwar monument with giant 'ajrak' print socks with bright indigo and maroon designs over the sombre white marble. Hardly the stuff for the launch of the leader of a major political party, but it does help lift the spirit.
---
Site for Concern
Advertisement opens in new window
Much of the criticism for Bilawal is reserved for launching the festival from Mohenjodaro, the 4,000-year-old site of the Indus valley civilisation. Archaeologists are outraged, UNESCO shoots off a stern letter. Only a month ago reports warned that the Mound of the Dead may crumble to dust. Bilawal's defence is that it's not floodlights that are the problem, but years of neglect and disuse. In an increasingly Arabised Pakistan, few look to the Indus valley civilisation as their heritage, and owning this piece of history, more connected to Pakistan's east than its west, is a bold statement. A private event, with about 500 people, mostly PPP leaders and special invitees, may hardly be the answer, but it has certainly resulted in the site and surrounding areas being spruced up.
The festival showcases the wonders of Mohenjo­daro, a city of about 40,000 residents, a thriving banking system, some evidence of democracy and an almost modern sewage system. Many snigger about how that's more than most Pakistani towns can claim today. In deference to more conservative tastes, perhaps, the Mohenjodaro Dancing Girl's image is nowhere in evidence. The artefact, housed in Delhi's National Museum, has suffered slights in the past—like in 1999 when the culture ministry under the NDA government had scrapped a plan to make diaries with the icon on the cover (no item girls please!). The PPP Sindh government has now asked the government in Islamabad to formally request India to return the dancing girl. It remains to be seen if the ultra-conservative pml-n government, itself in the middle of talks with the Taliban, will pass on that request!
Advertisement opens in new window
---
United Parsi-mony
The one thing that is absolutely the same in both India and Pakistan is the Parsi community. If the Tatas, Godrejs and Wadias lead industry in India, it's the Avaris, Cowasjees, Minwallas and Framjees in Pakistan. Like in India, Parsis are amo­ngst the wealthiest in Pakistan too, known for their honesty and hard work and are fiercely patriotic. My great-aunt of 91 years says she wouldn't leave Pakistan for anything, even as she acknowledges that many others are being forced to leave because of rising crime—both extortion and extremism (there are only about 1,700 Parsis in Pakistan now, mostly in Karachi).
On Sundays, many can be found at the Sindh Club brunch, and the rules of attendance—collared shi­rts, no mobile phones on the premises etc—are enforced most strictly. Even Bilawal's private charter to Mohenjodaro was kept waiting, as he had an appointment he couldn't put off: the 'at-home' at the club, where he had to be cleared for membership by (mostly Parsi) committee members!
Advertisement opens in new window
---
The Princes' Diaries
For Bilawal, the obvious comparisons are to Rahul Gandhi. Both have lost a parent to assassinations, both are educated abroad and spent time outside their country. Both belong to parties that are at low ebb in pop­ularity. As I sit down to interview Bilawal, back in India all the buzz is about Rahul Gan­dhi's first TV interview and the criticism it has received. During my interview with him, Bilawal acknowledges the similarities between the two dynasties, and says he was impressed by Rahul when he met him. When I ask how both of them are bachelors, he laughs, and replies in a snap: "Well, I'm only 25, while he is considerably older!"
---
Last week...
I spotted PPP's new power couple: the seriously glamorous culture minister Sharmila Faruqui, who is engaged to Bilawal Bhutto's chief of staff and advisor, Hashaam Riaz Sheikh
---
Suhasini Haidar is the foreign affairs editor of the news channel CNN-IBN; E-mail your diarist: suhasini.haidar AT network18online.com