Lalit Modi's past few days have been like a see-sawing IPL match replete with many distractions—long visits from the taxman, multi-city probes on the empire he's built, leaked e-mails and frenetic meetings—all under the watchful eye of a media that has turned from cloying to clawing in the blink of an eye. However, unlike a T20 spectacular, everyone seems quite clear about the final outcome: the IPL commissioner can't hit his way out of this. Or so they hope. "At this point, there's an overwhelming sense of his wrongdoing," says a source at the heart of the investigations, "but it has to be translated into charges and cases under relevant sections of the law, for which evidence is needed."
Piqued by the Shashi Tharoor resignation, the government put on a full-fledged display of the might of the state. The I-T department and Enforcement Directorate probe is now truly a multi-centre and even international probe handled by a couple of top officials in the finance ministry. The Prime Minister's Office too is watching developments closely. But for all the heat and dust, investigators remain cautious. The charges against the IPL form a complex web—collusion, conflict of interest, siphoning off money, tax evasion. How much of all that is coming to light can be turned into a case against Modi?
More importantly, with IPL's parent body BCCI and politicians like Sharad Pawar and Praful Patel dragged into the mess, where does the buck stop? For now, at least, the focus is on Modi. But will it remain so? BCCI president Shashank Manohar says the IPL's parent body was "unaware of Modi's relatives' stake in IPL teams" as also the various looping contracts but a top I-T officer's comeback on this is, in that case, "either the BCCI men were sleeping like Kumbhakaran or the IPL governing council had blindfolded themselves like Gandhari".
---
The Many Strands Around Lalit Modi
The IPL boss is hotwired to every connection in the jamboree
Collusion
Doubts over sanctity of first round of bidding. After reaching out to over 1,000, only 10 bidders come up. Bid amounts of top bidders too close for comfort.
Even after three years, actual holding in most franchises unclear—opaque structures, foreign equity hints at kickbacks paid to "facilitators".
I-T spotlight on funding of three teams—KKR, Rajasthan Royals and Kings XI Punjab. All three teams alleged to have links with Modi.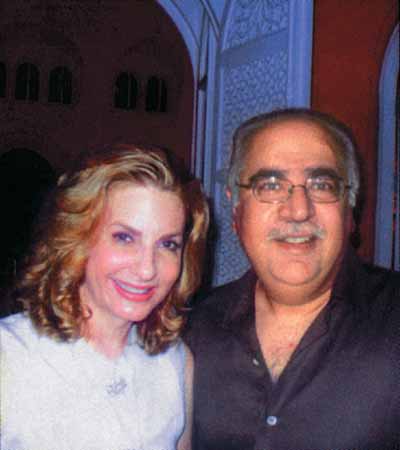 Siphoning Funds
Allegations of "facilitation fees" of $80 million paid for renegotiated TV rights to WSG from Sony (MSM). The deal, routed overseas, completely bypasses BCCI/IPL coffers.
Modi says he takes no remuneration from IPL— but his "lavish" lifestyle with yacht, private jet etc has attracted I-T sleuths' attention.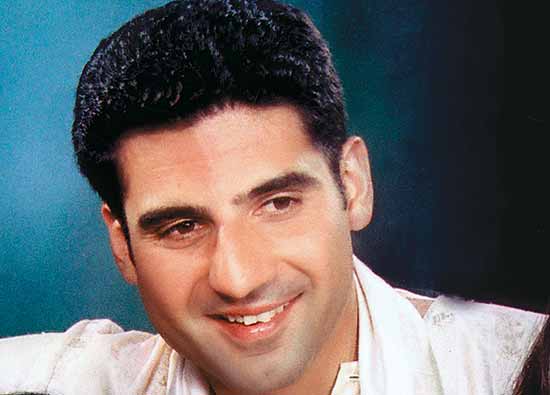 Conflict of Interest
Lalit Modi's friends andrelatives—Suresh Chellaram in (Rajasthan Royals) and Mohit Burman (Kings XI Punjab)—pick up stakes in IPL teams.
Modi's kin Gaurav Burman has stake in GCV, which gets IPL digital rights.
NCP politicians like Sharad Pawar (ex-BCCI president) and Praful Patel said to have interests in IPL teams and superstructure. Both deny the charges.
Several relatives of BCCI members, team owners and politicians work within IPL—I.S. Bindra's son, Praful Patel's daughter, Mallya's step-daughter....
Governance
BCCI is a not-for-profit trust. IPL is a subsidiary, but still enjoys tax benefits via its BCCI association. With private players involved, IPL is making a travesty of what are BCCI-specific rules.
Certain states like Maharashtra waived entertainment tax for IPL. Why?
Betting and Match-fixing
Big money believed to be riding on betting in India and Dubai.
Authorities investigating collusion between betting cabals and IPL teams, management.

Tharoor with Sunanda Pushkar
The Kochi affair
Rules tweaked in second round of bidding with stringent conditions to suit Videocon and Adani. Conditions later removed to bring in parties like Kochi.
Kochi wins the bid, but MoS Shashi Tharoor loses his job on charges that his friend Sunanda Pushkar got sweat equity.
Pawar said to be upset that Pune franchise was won by Sahara. Modi's close ties with BJP leads to immense pressure to scuttle the Kochi deal.
Kochi team claims Modi offered them $50 million to back out. Also that they were asked by Modi to underbid.
Missing files: Where are the bid documents of Adani and Videocon?
---
Through all the mess, it's clear that off the field the IPL is a story of sweetheart deals among a cosy club. The state may have woken up three years late, but we know now that there's a fundamental problem with the way the IPL is structured. The BCCI is a not-for-profit trust; its subsidiary has a layer of corporate interests that drives the show. It's obvious that the IPL has been run with complete lack of transparency—what's not so clear is why the BCCI let it do so with such impunity. A BCCI official says the obvious: "There were rumours, but the climate was such that no one could, and no one did, venture to question Modi".
Worse, while the BCCI gives back to cricket, the IPL does no such thing. The IPL has been locked in a dispute with the finance ministry on its tax liability—Modi has been arguing that he's in the right because of the not-for-profit structure that IPL is part of and that the tournament helps the game of cricket. But it isn't that simple. Noshir Dadrawala, CEO of tryst consultancy Centre for Advancement of Philanthropy, says the I-T law has generally been "quite friendly" to charitable institutions. "A range of exemptions and deductions are provided. When it comes to a set-up such as IPL, it's very, very difficult to see how they are charitable," he says.

By the book? I-T officials at the Knight Riders office, Eden Gardens, Calcutta, Apr 21
A couple of years ago, I-T rules were changed so that a previously imposed blanket ban on tax-free commercial activities was replaced with an upper limit after which the break is withdrawn—making more than Rs 10 lakh through a commercial venture would invite taxation. "The tax breaks will continue as such, unless the authorities are able to prove that the BCCI/IPL are carrying out a commercial activity," says Vikas Vasal, executive director, kpmg India. That hasn't happened yet.
For the team owners, the allegation is serious—that they have understated profits—but here too, information is still being sought. Raids in Calcutta revealed that the KKR contract papers were missing, much like the unsuccessful bid papers of Videocon and Adani in the latest round of bidding. Sources disclose that the franchisee papers of certain teams will show Modi's involvement—"whether the referee was also remote-control player" in these teams. Under scrutiny are KKR, Kings XI Punjab and Rajasthan Royals, none of which have filed detailed holding patterns with the BCCI.

Praful Patel with daughter Poorna. Getty Images (From Outlook, May 3)
Meanwhile, I-T officials have made some headway in its bid to pin down Modi. Crucial here is the deal by official broadcaster MSM (Sony) to renegotiate telecast rights in 2009—specifically the 7.5 per cent "facilitation fee" it paid to World Sports Group (WSG) through the Development Bank of Singapore. WSG, the original holder of the TV rights, has already been paid some $25 million of the $80 million promised over the length of the deal. Investigators say this appears to be a watertight case of money-laundering. It's no secret that Modi extensively handled the renegotiation—BCCI and IPL officials deny any knowledge of these decisions.

The classic manifestation of Lalit Modi's "matrix of interests", as a top man with the investigations put it, is the digital rights. IPL signed an MoU with Live Current Media (LCM) to create and operate digital platforms. LCM, in turn, partners with Delhi-based NetlinkBlue to form Global Cricket Ventures (GCV) to combine all the digital platforms. GCV passes on the IPL deal to GCV Mauritius, after which LCM completely exits. Here's how it all fitted in: Dubai resident Akash Arora, Modi's friend and a minor stakeholder in Kings XI Punjab, owns NetlinkBlue. GCV Mauritius has 50 per cent stake held by Gaurav Burman, Modi's son-in-law and brother of Kings XI Punjab co-owner Mohit Burman.
"At present, our probe is non-invasive, not an inquiry. Our enquiries are just to ensure that everything is in order."
Indeed, the nepotism charge doesn't only apply to Modi's friends and family. The IPL seems to be one big, happy family; BCCI secretary N. Srinivasan owns the Chennai team via his company India Cements. Though the BCCI gave him permission to do so, it's clear this fostered a permissive culture within the IPL. So we have politician Praful Patel's daughter working in the IPL management—and passing on documents to the minister's office. Or take Vijay Mallya's step-daughter in Modi's team. "Modi did not want people in the IPL who he could not handle or did not see profit in; Tharoor simply did not fit in," says a BCCI insider.
Meanwhile, the betting/match-fixing issue has also surfaced. The question of whether it's legal to bet from India using an international bookmaker is not clear in law. But this grey area hasn't stopped speculation that betting cartels— based in Dubai and India—are fixing IPL matches. The tournament's betting-friendly stance (it's reintroduced a mobile betting game, 6UP, after withdrawing it in 2009 due to protests) doesn't help matters. The Mumbai police are also tracking 'RR'—Rakesh Rajdev, a big-time bookie based in Rajkot—who they say has taken the maximum bets on IPL-3 from regular betting syndicates.
Sources in the I-T department say they have been able to establish that 15 online betting firms are in constant touch with Lalit Modi. "Every match seems fixed as all the 15 punters had the same odds for bets. So, logically they are in collusion," says Vishv Bandhu Gupta, ex-income-tax commissioner. But it remains to be seen if something comes out of this.
Sources say much will depend on how the Modi vs BCCI spat will play out over the next few days. By threatening to go to the Bombay High Court to stop an IPL governing council meeting to oust him, Modi has signalled that he is up for the fight. Expect more disclosures to follow. Says the head of another franchise: "Modi is not on such a weak wicket. Pinning him down may open a can of worms no one will be comfortable with." Which will also test the government's will to take the story to its logical conclusion. Why, after all, did Pawar—and Manohar—do precious little all these three years? How will they ever come out of this unscathed after Modi becomes the public villain?
---
By Smruti Koppikar with Lola Nayar, Pragya Singh and Chandrani Banerjee