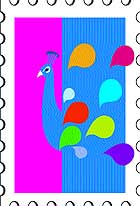 Literary Surge
I have just returned from the Jaipur Literature Festival. This was my first visit because this was the first time I was invited. Since no one considers me to qualify under the title "literary", I arrived at the Festival with all the instincts of a wide-eyed tourist. My verdict? It is everything it is billed to be—and a little more. There is a view it has gone out of control, has grown both in size and stature far beyond what the original organisers had envisaged. A management guru would probably tear his hair out watching the friendly but very visible chaos. Yet, miraculously, after all the pushing, jostling, scrambling for seats and constant change in programmes, it all fell into place. Don't ask me how, but it did.
For the Jaipurwallahs, an element of spectator sport undoubtedly provided strong motivation. The locals came to see in flesh and blood the celebrity intellectuals. Many would perhaps second the opinion of the poet W.H. Auden that for the common man an intellectual is someone "who cheats on his wife". A girl asked me to sign a blank piece of paper. I obliged the autograph hunter and asked her if she knew who I was. She smiled and said nothing. Oprah-madness touched the festival, too. While she was not as banal and insincere (about her love for the host country) as one expected, her hysterical appeal in our part of the world remains an enigma wrapped up in a mystery. People rushed to her session with our own Barkha Dutt because other people rushed to the session.
---
His Dogged Presence
Sir Salman Rushdie dominated the festival by his non-attendance, hovering over it like the ghost of Banquo. I yield to no one in my support for Salman's right to be at Jaipur or his right to publish freely, but his manipulation and stoking of the protests ensured he would remain the principal topic at the festival on all five days. I don't believe Hari Kunzru, Amitava Kumar, Ruchir Joshi and Jeet Thayil, who tried to read passages from the banned Satanic Verses in public, behaved as irresponsibly as Salman. He seemed determined to provoke a minor riot. By the way, if a riot had occurred in the densely packed, extremely narrow lanes of the venue, you would have had a sensational stampede. It appeared as if the great writer seemed distressed that the festival was progressing relatively smoothly despite his famous absence. In the supercharged atmosphere, even the video link became a casualty. Disgraceful but not surprising in the context.
Votaries of free speech, for whom Rushdie is an icon, refuse to hear a word against their man. He is seen as fighting single-handed the forces of bigotry and darkness. However, he is also a consummate and crafty player. And I don't mean that entirely as a compliment.
---
Lucknow Buoyed
My session in conversation with Tarun Tejpal, happily, had a simple subject: Lucknow Boy. It was moved at the last minute from the Durbar Hall to the Moghul Tent because of public demand. Tarun and I had a relaxed, jokey and sometimes serious chat which the crowd seemed to lap up. Of course, to be sure, there were bigger, much bigger, names than yours truly at Jaipur, but my session was house full too.
I am not an expert at measuring crowd response, although I have been told that one measure of how successfully an individual has performed is to count the number of times he or she makes the audience laugh. By that standard, I did not do too badly. Sure, I was speaking to the converted in the sense that my audience was well-disposed towards me. No one threw a shoe at me, neither was I heckled. Tarun asked if my lack of pomposity, a trait common in most editors, was a pose? I replied saying if one examines the story of my professional life, it is the quintessential rags-to-riches story. I started from nowhere and made my way up the greasy pole, courtesy luck and hard work. How could a BA Third Class from Lucknow University be pompous? The very idea is absurd.
At the book signing after the session, I was pleasantly astonished by the long line of people waiting to get their copies signed. "I am a Lucknow girl," a few said, while others claimed "I am a Lucknow boy". It is a heady experience for a novice like me to be called a "celebrity author". But I am not kidding myself: it won't last long!
---
Much A Do
The Jaipur Literature Festival could easily be renamed The Jaipur Party Festival. Every evening, there were two, sometimes three, bashes where the conversation sparkled, the women looked divine and the alcohol flowed. Not everyone was invited. The Penguin do topped the list. I must confess I got disgracefully drunk. When someone you admire and respect tells you he "loved" your book, the only thing you can do is have another drink.