It's rare when an election changes everything in a country. It can be due to the entry of a new party, some mass disaffection with the establishment, a generational shift in attitudes or a lurch towards the left or right after a socio-economic crisis. It's even rarer when all of these happen at once. Britain will vote next week in what has become possibly the most exciting, unpredictable and strangest election since the Labour party came into being to represent the workers around 100 years ago.
Britain's first-past-the-post system often means popular votes do not always translate into seats in parliament; a lament of many a minority party since time immemorial. But the fissures opening up on traditional battles over the economy, the National Health Service, immigration, pensions and all those significant electioneering topics have wrongfooted not just the public and the pollsters, but in many cases the politicians themselves.
The rise of the UK Independence Party (UKIP) in the past few years was attributed in part to the economic downturn—a xenophobic, parochial group that blathers on about the dangers of European institutions and immigrants can always rely on some kneejerk support in austere times. But the fact that the party has had a couple of high-profile defections to it from the Conservatives has added a legitimacy the thuggish far-right parties of previous eras could only dream of.
And UKIP doesn't even play by its own rules—recently its leader, Nigel Farage, an eccentric and often calculatedly bumbling ye olde English gent, said that while his party was generally opposed to more immigration, he would welcome more Indians and Australians, just not Rom­anians. In this world where even the xenophobes break their own rules, just what is the average British voter to make of it?
"There seems to be this idea that everything has been dragged to the right," says Dr Shruti Kapila, professor of political tho­ught and intellectual history at Corpus Christi College, Uni­versity of Cambridge. "But don't forget that the Labour party—traditionally seen as a party for minorities and the working class—has been on an anti-immigration drive for some time. They caught on fairly early in UKIP's rise that there was a general consensus that immigration needs to be addressed."

Strong roots SNP's Nicola Sturgeon campaigns in Glasgow
With the last election providing no clear winner, it was left to the Conservatives—also known as the Tories—and the centrist Liberal Democrat party to form a coalition government. Few are expecting a majority this time either, and it is generally acknowledged that disaffection with the mainstream parties is at its lowest in probably half a century.
"Everything has been dragged to the right. Even Labour now feels that the immigration issue needs to be addressed."

Kapila says: "The two big parties—Labour and the Tories—are facing an internal crisis, which translates as instability to voters. With the Conservatives, it is generally a struggle between the middle and the traditionalist, more right wing of the party. With Labour, Tony Blair is still casting a long shadow—so they cannot decide whether to go back to their more socialist roots or keep aiming for that middle ground Blair captured so well."
Dr Nasar Meer, professor of soc­ial sciences at the University of Strathclyde, Glasgow, echoes this view. "In terms of the outcome, there seems to be a consensus that no one party will win a majority. But that doesn't mean that there won't be a majority in the popular vote. It's conceivable that the Tor­ies will get the largest per­c­entage of votes but not win eno­ugh seats to form a majority government. So then the question becomes, will a minority or coalition government have the moral authority to make the big decisions?"
The Scotland factor in this election has become a dominant theme. After voting to stay within the UK last year, the Scottish National Party (SNP) was seen as failing on its central ideology but it has if anything gained support with a new charismatic leader, Nicola Sturgeon, and become a genuine threat to the Labour party north of the English border—a country that has traditionally worn the red colours of the left-wing party with pride and provided a generous number of MPs in its previous administrations. To confuse matters further, while Sturgeon is the SNP leader, she is not an MP of the British parliament, but an MSP—a Member of the Scottish Parliament, in Edinburgh; meaning while she can make general noises she cannot in any way actually be elected to the House of Commons in London.
Meer says: "It will be a very interesting time for the UK as a whole. You could have a situation where the elected government in Scotland is effectively propping up the government at Westminster, which changes the dynamic greatly. Especially when the government in Scotland has the stated aim of disuniting the United Kingdom. There is a vacuum on the far left certainly, but Labour is occupying what is traditionally the centre-left, which is in keeping with populist policies generally, aside from immigration. If you ask people how they want the country to be governed, their responses are generally centre or centre-left, except on immigration where they tend to be centre-right."
Adding to the volatile mix and the woes and calculations of David Cameron and Ed Miliband is the usual mix of regional parties in Wales and Northern Ireland and a resurgent Green Party—which has moved from its image of sandal-wearing, vegetarian hippies to a genuine choice for many middle-class voters sick of anaemic environmental policies and educational opt­ions some feel are outdated.

Labour leader Ed Miliband at a campaign event in Warwick
On top of all this is the question of what Britain's voters of Indian and South Asian descent care about. Traditionally a fertile ground for Labour, Black and Asian people were historically seen as left-wing politically, despite many being religiously/socially conservative. But times have changed, and there are schisms within different ethnic groups.
"You can't take the ethnic vote for granted now. The BME vote is diverse and sophisticated... the closest race in a generation."

Ashok Vishwanathan, of the campaign group Operation Black Vote, believes the lurch to the right and the poisonous tone over subjects such as migrants and foreign policy has put many ethnic voters off the process altogether. "By fighting in the gutter to out-UKIP UKIP, the political sca­les have leaned further rightwards, swee­ping the political discourse with it. The only reasonable and rational response is to celebrate the contribution and lifeblood of immigration to the United Kingdom historically and presently to our culture, economy and success. The time of one party taking ethnic voting blocs for granted has long gone. The Black and minority ethnic (BME) vote is diverse and sophisticated and this election it's the closest race in a generation...where every vote counts."
Meer says there are still odd legacies though. "Britons of Indian background with high-paying jobs and good education are more likely than any other ethnic minority to vote Conservative, but overall more of them still vote Labour. In every other aspect they should be in line with the average white British Tory voter, but they're not. Enoch Powell (a Tory MP who made the notorious 'Rivers of Blood' speech, referring to immigration from Com­m­on­wealth countries in 1968) still to this day casts a cloud over the Conservative party for Asians, 45-odd years later."
"Scotland's first non-white MP was Mohammed Sarwar (also Britain's first Muslim MP) who came from the Glasgow community networks that were very strong for Labour in the 1970s and '80s. But today, SNP's Sturgeon is from Glasgow and has grown up with that and can work a dockyard, school canteen or mosque as well any Labour apparatchik".
"The Conservatives have failed to appeal to ethnic voters in England especially, and it's a rem­arkable paradox—they have more visible black and ethnic minority MPs on government front benches now but it's not translated into votes. This shows that they see UKIP as a greater danger than ethnic minorities as a reward," Meer adds.
As for whether younger British Asians being attracted to extremist groups like ISIS is due to a greater anger towards the political mainstream, he is not so sure. "There's something else going on. Adolescence trumps nationalism, many times it's often an impressionable teenage girl's idea of sexual liberation—they fall in love with these guys."
Vishwanathan however believes more can be done. "Both radicals and racists are formed by a lack of education, a lack of opportunities and a failure of leadership. If the democratic process and political system was modernised for the 21st century, if it widened participation, more responsive to change, had greater transparency and greater accountability, we would see less of the rise of these two modern-day social scourges."
Britain seems gripped in an ironic twist of events: more people want to take part in the democratic process at a time when the main parties are seen as weak and unattractive. Perhaps the UK just needs to get used to the wheeling and dealing nature of coalition politics.
Kapila says, "It is a different situation to somewhere like India, which has had to deal with coalition politics since the beginning as parties attempt to bring many interests together. In the UK, it is as much a case of competition politics, where there is much fragmentation and parties are looking for their specific interests to get some airing. The election has become as much a comment on austerity measures as it has a choice between parties."
***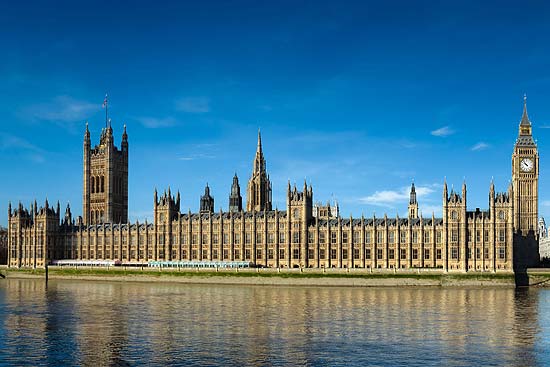 The United Kingdom At A Glance
The parties, the system, the numbers for government
David Cameron, Conservative
Ed Miliband, Labour

---

Nick Clegg, Liberal Democrats
Natalie Bannett, Green Party
Current Position
Conservatives 306 Lib-Dem 56 Labour 258
Total people of Indian origin 1.4 million
Migrant Indian voters 6,15,000
650 Parliamentary Constituencies
Northern Ireland 18 seats
The parties
The Conservatives (aka the 'Tories') and Labour are the two main parties and have formed the majority of the governments since the 1920s. United Kingdom Independent Party (UKIP), Scottish National Party (SNP) and the Greens are the other parties with a pan-UK presence
Coalition
A party needs 326 seats in the House of Commons to form the government on its own. Since 1945, the UK had no coalition government till 2010, when the Conservatives and Liberal-Democrats came together.
The Country
The United Kingdom is a unitary democracy within the framework of a constitutional monarchy. The monarch is head of state while the prime minister is head of government. Executive power is exercised on behalf and with the consent of the monarch. The monarch still has powers including appointment/dismissal of the PM and his/her government.
The System
A first-past-the-post electoral system, much like India's. Two-tier parliament like India's, but with a far greater number of representatives given the smaller size of the population: House of Lords, the upper chamber, with no fixed numbers, has 783 members at present, while House of Commons, the lower chamber, has a fixed number: 650.
---
By Saptarshi Ray in London