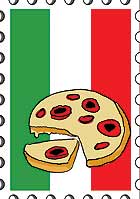 Buy an Alpine Village
Early in July, an item in used condition was offered for sale on the auction site eBay for a minimum price of 24,500,000 euros. Local pick-up was offered. Payment was to be made by cheque but refunds, unfortunately, would not be possible. The winner of the bid would get to be the proud owner of Borgata Calsazio, a village of 14 houses at the foot of the Gran Paradiso National Park, 50 miles from Turin. The proposed sale was just another sign of the enormous economic strains under which Italy finds itself. With youth unemployment at an astonishing 42 per cent, thousands have had to seek work far from home. Over the last three years, an estimated 2,50,000 Italians have moved to London, making the British capital the city with the sixth-largest population of Italians (after Genoa). Since Borgata Calsazio has completely emptied out, people who own homes there decided it would make sense to sell the entire village. Their eBay announcement assures potential clients that the settlement is "a strategic location to live, start a business or a tourist restaurant". When I last checked, the village was still up for grabs.
---
Nyet, Nyet, Nyet!
Even though the offer seems tempting, it isn't clear whether Borgata Calsazio will receive even the reserve price it seeks. Property prices in Italy have dropped 10 per cent since 2010, as purchasing power has declined because of the credit shortage created by the economic crisis. As is to be expected, international speculators have stepped in, looking for bargains. The Germans and the Brits top the list of foreign buyers, followed by the Russians. When the Russians aren't buying, they're gawking. There has been an 18 per cent increase in the number Russian tourists visiting Italy so far this year. But along with their rubles, these big-spenders also carry the reputation for boorishness. Italians chafe at Russians always ordering the most expensive bottles of wine and expecting all the dishes to arrive at the same time whilst meals here are eaten in courses. These breaches of etiquette have become so annoying, the owner of one hotel on the Tuscan coast was moved to produce a video instructing Russian tourists on how to behave appropriately. The video, posted on Russian social media, features Ljudmila Radcenko, a Russian model who lives in Italy, giving her compatriots suggestions like, "The first rule when you enter a hotel is to say hello, smile, and to look the person in the eye." Other tips: never order red wine with sea-food or a cappuccino after lunch. In Italy, the frothy coffee is drunk only in the morning.
---
Pope Star
Souvenir stalls are usually a good way to establish who a country holds in high regard. A quick survey of the bobble-head dolls and fridge magnets at tourist shops in Venice, Florence and Rome suggests that Italy's best-loved heroes are Julius Caesar, football player Mario Balotelli, Pinocchio of fable and Marlon Brando wearing his Godfather scowl. But the most popular icon by far is an Argentine of Italian origin. For a few euros, it's possible to purchase notepads, calendars, paperweights, plaster busts and miniature paintings of Papa Francesco. I came across a 'Solar Pope', a seven-inch statuette that waves its hand when lights falls on it. I was sorely tempted, but at 22 euros, it seemed like an unholy extravagance.
---
Invasion Blues
Some Italian problems seemed rather familiar. In recent years, my neighbours in the Mumbai neighbourhood of Bandra have been protesting against the noise and congestion caused by restaurants and bars that have opened on once-quiet residential streets. Recently, residents of 40 Italian cities, faced with the same challenge, have rallied together as part of a movement they call 'Ma Noi Quando Si Dorme', a sort of ironic question that asks, 'Tell me, when exactly should I sleep?' As tourists flock to the beautiful (but recession-battered) country, local authorities have been laying out the red carpet for businesses that will encourage visitors to spend euros and create jobs. But some Italians think their politicians are going too far, privileging tourists over ordinary Italians. Already, soaring rents in the downtown areas of most Italian cities have forced ordinary people to the periphery. Even those who stay find it difficult to obtain the goods and services they need, since the central districts of many Italian cities contain only hotels, restaurants and high-end stores. You can buy top-quality leather bags, but not groceries, one friend observed. A statement on the movement's website puts it more forcefully. "Fun divides the country," it declares, complaining that the move to encourage nightlife has turned from a "local problem to a national emergency".
---
Inner Man
The crime and the crime scene were too delici­ously linked for the papers to ignore. Last month, a 28-year-old man in a northern Italian town was arrested for clambering into balconies to steal women's underwear. The town's name? Bra.
---
Mumbai-based journalist and author Naresh Fernandes is the editor of the website Scroll.in; E-mail your diarist: naresh.fernandes [AT] gmail [DOT] com