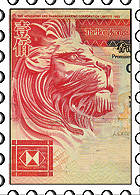 Banana Shades
I first went to Hong Kong in 1984 while it was still British. It was laid out in three parts: the island and Kowloon and New Territories on the mainland. Ensconced on the hill was the English governor, the brigade of Gurkhas in the New Territories patrolling the electric fence to keep mainland Chinese from Shenzen at bay; and shops, streets and alleyways all with pucca British names like Queensway, Harcourt, Macdonnell. Emily Lau, now legislator, then a journalist with Far Eastern Economic Review, told me that Hong Kong was like a banana: yellow outside but white from the inside. Overnight, Indian tailors kitted me out with 10 Chinese silk shirts at Hong Kong £10 each. Per capita Sindhis owned more Mercedes cars than any other community. When I returned to my hotel, the Mandarin Oriental, after an indulgent night at the Governor's Mansion and sought my room keys, the receptionist asked: "loom lumber?"
Returning after 31 years last month, I find the banana has not changed colours but certainly its sovereignty. Hong Kong became sovereign Chinese territory in 1997 though I recall meeting some tourists in Kenya in 1985 clad in white T-shirts which had '1997' crossed out and replaced with '2097'. The Hong Kong pound has been replaced with the Hong Kong dollar. The Foreign Correspondents' Club is Pall Mall to the core though it seemed to have abandoned its civility in favour of an absolutely inflexible Chinese code of rules which some Indian journalists could not bend. Disappointed, they retreated, convinced that the white inside was changing to yellow. The Mandarin Oriental is resplendent as ever and my room number was 908—overlooking a jungle of concrete.
---
French Connection
Hong Kong is a veritable picture postcard. An extremely efficient public transport system of metro and buses connects different regi­ons. Abutting the sea is the international airport on Lantau island, almost resembling the three airstrips reclaimed by China in South China Sea. Hong Kong will shortly have its third runway, making it one of the most modern airports in the Asia Pacific. A French company is constructing an elaborate new tunnel costing $18 bn connecting the island by 2018. The French are world leaders in underwater tunnel technology and have an army of Gurkhas, among others, working 24x7 to complete the marvel on time.
---
Occupy Spirit
The Occupy Movement in September a year later seemed dormant. We were told the Chinese are keen to implement the One Country Two Systems policy but are encountering some resistance against the controlled democratic system they wish to impose. According to Hong Kong Tourism official Jessie Lee, the movement does not have a lot of support as the silent majo­rity wants a compromise solution enab­ling them to continue with their lifestyle even if it means surrendering some freedom. But the question of universal suff­rage for electing the chief executive (presumably under a Chinese commissar) and legislative council is still open after the Beijing-dictated electoral reform package was rejected by the LegCo. Hongkongers want a real say in the election of their leader. The British legacy of 1,40,000 civil servants helps in good governance though mainland Chinese tourists now prefer travelling to neighbouring Portuguese-flavoured Macau which offers casinos and is firmly under Chinese control.
---
Gurkhas (Retd)
The Gurkha brigade gone, more than 50,000 Gurkha veterans and their families live in clusters of mini-Nepal, gainfully employed, running restaurants like Annapurna, Pokhara and Gorkha. They have been happily assi­milated thanks to their military discipline. Hong Kong is one of the most lucrative destinations for Nepali youth though it is not easy to get a work permit. Many have got in illegally, making a fast buck till deported. Retired Gurkha soldiers engaged as private security contractors in Afghanistan are paid $1,000 a month with considerable risk to life and limb. In Hong Kong, they can earn up to $3,000 a month and enjoy the Kowloon night life.
---
Show of Strength
I watched the PLA stage its grandest parade ever on September 3 from my hotel on China TV. It was the 70th anniversary of victory against Japan to which 23 heads of state were invited. India was represented by the MoS for external affairs, Gen V.K. Singh, who must have felt another pang of duty and disgust. President Xi Jinping took the salute after the singing of patriotic songs like The PLA is Loyal to the Party. On display were China's latest ballistic missiles, including the most formidable DF5B which is called the Weapon of National Sovereignty and National Dignity.
---
At the parade...
Some 70,000 doves were released, signifying that China was not a hawk. The parade was to mark China's peaceful intentions, though there will be few buyers for it.
---
Ashok K. Mehta is a former major-general in the Indian army; E-mail your diarist: mehtaashokk [AT] yahoo [DOT] co [DOT] in