1995
India's mobile telephone story begins, 19 years ago. And Outlook takes wing that same autumn, and over the years does over 100 stories and counting on telecom till date.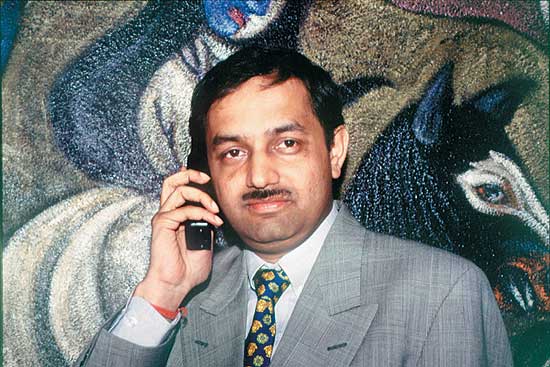 1995-96
Mahendra Nahata's HFCL wins nine circles for basic services for a licence fee of Rs 85,000 crore. Since HFCL cannot pay up, the process for opening fixed line business to private participation gets delayed for years.
On July 31, 1995, the first call was made on the Modi Telstra MobileNet network in Calcutta. The same day, GoI technically clears all of 158 bids from 32 companies to provide national cellular services. Metro licences awarded separately.