Unsettled Bill
The Bill and Melinda Gates Foundation has decided to quit India and hand over its HIV programme to the government
Since 2003, the foundation has spent $260 million or Rs 1,300 crore on the AIDS programme in India
There has been criticism that much of the money was wasted on high salaries, travel and extravagant coffee-table publications
Given the high input costs, the programme was not as effective as it was thought to be
The Indian government is reluctant to take over the programme since it involves huge costs
***
For the Bill and Melinda Gates Foundation (BMGF), India has been the largest recipient of its funds; its HIV control initiative here is a big global headline-grabber. But now as the foundation's Indian arm Avahan gets ready to pack up and hand over the work to the government, there are many indicators to suggest that their achievements in AIDS control have not been as effective as the PR executives would have us believe. In fact, HIV figures in some states where they were working are rising, with the problems of Injectible Drug Users (IDU) and men having sex with men (MSM) becoming larger than before. And the government is voicing its reluctance to take over the foundation's work.
The BMGF, in an official response, talked of a phased withdrawal. To quote: "We recognise that the fight to stop HIV/ AIDS in India is far from over, and we are working with our partners to ensure that prevention efforts are sustainable. To help achieve that, we're providing extensive support and training to help government agencies and NGOs effectively manage prevention programmes. Over the next five years, we anticipate that these organisations will gradually adopt some aspects of Avahan's current work, and that we will reduce our day-to-day role in programme implementation."
BMGF has spent nearly $260 million (Rs 1,300 crore) since 2003 on "targeted intervention" in India. However, reports from the local NGOs in six states (Karnataka, Maharashtra, Nagaland, Manipur, Tamil Nadu and Andhra Pradesh) say a large chunk of the projects it started were not successful and did not make the kind of impact they should have. Some blame it on poor monitoring and coordination of the programme by Avahan; others say the intervention was misdirected. For example, in Manipur, it concentrated on condom usage when it should have focused on IV drug users.
Besides, the average cost per beneficiary per year among Avahan-supported programmes was $45, well below the ADB-UNAIDS guidelines of $90-100 per beneficiary for high-risk groups in Asia. According to NGOs, Avahan was unable to extend its reach beyond the six states it started out in. The country as a whole never came into their net. Instead, they even halved the number of focus sites that they had started within the six states. Why was Avahan's programme not effective? Here are some reasons put forward by AIDS activists:
The awareness material was printed in English and failed to have any impact on the target audience
Peer educators were promised up to Rs 1,500 a day, not a sustainable amount
In one instance, two eunuch peer educators were flown in from Karnataka to work with truckers in Delhi. The project failed as the eunuchs became sex providers for the truckers.
AIDS activists say on Bill and Melinda Gates's last visit to India in November, local NGOs dressed up a handful of men as eunuchs to show them as a part of the MSM intervention programme.
The increase in the distribution of condoms (5 million a month) is seen as Avahan's biggest success; however, even here the figures are hugely disproportionate to its large use of funds.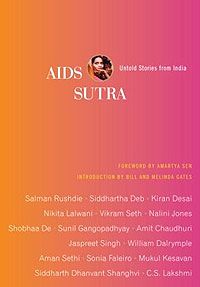 BMGF has also come under the scanner for the high salaries and allowances it pays its executives, at par with international business organisations (many of them are from that background). People in similar positions in other international NGOs and those with the National AIDS Control Organisation (NACO) are not even paid half the amount. For example, an information officer in Avahan is said to have been paid anywhere between Rs 75,000 and 1.5 lakh a month while a NACO official in the same grade gets Rs 25,000-40,000. bmgf also spends lavishly on travel and glossy publications like AIDS Sutra. Annual reports is another area where a good chunk of their money goes.
Accepting that not all efforts did as well as they had planned, bmgf is now spending a large amount of money to research what worked and, more importantly, what did not. "Good research is expensive and the Gates foundation will add a major source of knowledge for HIV in India. They are facing criticism for putting so much money into this but for intensive programmes like the ones they have, it is important to pinpoint what didn't work and why it didn't work. The effectiveness has to be measured," says Dr Charles Gilks, country head, UNAIDS. "However," he adds, "it would have been nice if Mr Gates had been slightly more generous to what has already been his largest globally supported intervention. Avahan should stay a little longer here."
The other area bmgf wants to focus on is to set up a model for the government to follow for targeted intervention. But the government itself fears bmgf is leaving behind a defunct machinery and millions of wasted dollars. "There has definitely been an element of uniformity and standardisation," Aradhana Johri, a joint secretary in the health ministry, told Outlook. "They have developed several intervention models and their intensity did have a lot of richness which is not replicable. There is an issue of sustainability now that they want to hand over the project. While some of their programmes are doing well, others are not. We have done a study on the effect of bmgf' work in four of the six states. Different organisations have different costings for the same projects so we'll look into how we can carry these on."
But bmgf feels the government is ready, "India's is a Phase III National AIDS Control Programme and has ample funds for HIV prevention," it says in an official response. "The foundation and Avahan partners are providing extensive support to help government agencies and NGOs effectively manage the prevention programmes they fund. We have worked closely with NACO to develop a sustainable plan to gradually transfer key aspects of Avahan's work in a series of stages, and over the next five years, we anticipate these organisations will gradually adopt many aspects of Avahan's current work, and that we will reduce our role in supporting programmes."
The news of the handover has already had its impact locally. "There is a lot of confusion about how we'll receive projects and funds once the foundation leaves," says a member of an international NGO working with Avahan. "The government will definitley trim the allocations and the quality of services will suffer due to lower salaries and incentives."