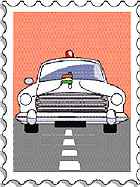 Worse By Half
By choice and by necessity, I have read almost all the existing material on the Nehru-Gandhi dynasty. It is a fascinating tale, with ele­­ments of a Greek tragedy. Scholars, historians, journalists have explored the family from every possible angle. Except one. No one has asked the question why the women in the dynasty make such disastrous marital choices. The husbands they choose have turned out in two obvious cases to be completely uns­uitable. Being headstrong, the women do not listen to advice.
Take Indira. When she made it known she int­ended to marry Feroze, most family and friends strongly advised her against it. Jawaharlal was adamantly opposed, because he thought Feroze to be intellectually, socially and economically inferior. Eventually, he asked Gandhiji to intervene. When Feroze and Indira met the Mahatma, he asked them whether they were marrying because of carnal reasons. When they denied it, he gave them his blessings.
From almost the very first month, the couple began having problems. Feroze was a man of the world and a man of the flesh. He ate and drank well and also had a glad eye—which Indira quickly noticed. Inevitably, the marriage deteriorated and the couple started living separately. Nehru's role in the break-up is not edifying.
Now let us take the case of Priyanka and Robert Vadra. Countless people have asked me, "What does she see in him? They are as different as chalk and cheese!" Robert's idea of a good time is visiting the gym and going to fashion shows. Priyanka's idea of a good time is studying Buddhist literature. The twain can never meet. The word 'incompatible' would be a euphemism in their case.
Neither have scholars fully explained the political fallout of the disastrous liaisons. It is a rich human story waiting to be written. I might do it myself.
---
Honey Comb
Now that six months have passed, the honeymoon period is drawing to an end. So, what is the Narendra Modi-led government's record? Buzz is not in short supply. This morning I read in The Economic Times the McKinsey boss singing praises of the PM and his intention to change the country. Buzz is not a bad thing. It does not happen on its own, it is not just a PR exercise. Modi's energy and frenetic activity have ensured foreign investors believe he means business.
The joke of the 'visiting' prime minister could well apply to Modi. He seems to spend more time overseas. In this area, surprisingly, his record is beyond expectation. The ease with which he has taken to foreign affairs and the ease with which he develops a rapport with foreign leaders is remarkable. The Obama coup is just one example—and I understand, except for him and three people on our side, no one knew what was going on.
Nevertheless, Modi's promise for 'acche din' was meant for home. That column is generally blank, it needs to be filled with actual deliveries. Still, I must say, Modi has captured and mesmerised the middle class. He is still the messiah. So, we will give him some more time before passing verdict. I would give him 6 out of 10 for his first half-year.
---
140 Frames
What do great minds do? They change their mind. After my firm commitment to shun social media, I have joined Twitter—handle is @vinodedmehta. I have a selfish motive. My book comes out on December 12 and when people wiser than me told me there is no way I can flog my memoirs without going on to Twitter, I agreed. So, here I am. How long I will tweet, I can't say. Once the book comes out, I may become anti-Twitter again. For the moment I am enjoying myself. Greatly.
I had thought putting together a coherent sentence in 140 characters, which also contains a coherent and witty thought, would be impossible for a verbose person like me. I am happy to report, I have developed some skills in this area. Of course, I am not entirely serious on Twitter (except about my book), I try to make jokes and pass on interesting stuff I have read.
I am way behind Narendra Modi or Shashi Tharoor, even Barkha Dutt, in the number of followers I have on Twitter. I am yet to reach 4,000. However, if these 4,000 buy Editor Unplugged, my purpose will have been served. Wish me luck for December 12. Yes, both Arundhati Roy and Arnab Goswami will be there.
---
Fin Mean
The best news of the week is that the over-clever and over-ambitious P. Chida­mbaram has been put in his place. Digvijay Singh invited him mockingly to contest aga­inst Sonia Gandhi for the party presid­ent's post. Remember, he was the first Con­gress leader to abandon ship before the 2014 elections. His son Karti contested instead of him.
---
Last week
I saw the superb thriller, Homeland. It is fantastic.
---
Vinod Mehta is editorial chairman, Outlook, and its founding editor-in-chief; E-mail your diarist: vmehta [AT] outlookindia [DOT] com