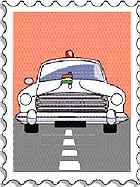 An Elephant for Rahul
The Rahul Gandhi existential dilemma is looking more and more like a soap opera. Initially, it seems it was Rahul's problem alone. Now, with his lieutenants getting into the act, the entire party is engulfed in Rahul's little difficulty.
It is not my job to advise the First Family. They don't like gratuitous advice anyway. But how long will the Congress wait before the issue is sorted out? Already, the Young Turks and the Old Guard are having a slanging match, tearing the party apart about a matter they have no control over. Sonia, Priyanka and Rahul are the deciders. Sadly, they seem content to merely watch.
Narasimha Rao once said not taking a decision is also a decision. He was a master at masterly inactivity. That option does not exist for Sonia. The Congress already has a mountain of troubles, surely it doesn't want to add to them? If Rahul is the leader, he has to start behaving like one. The strategy of protecting the Crown Prince from further electoral setbacks is counter-productive. In the four state elections next month, India's oldest party is heading for certain defeat. So, does Rahul opt out of these elections?
At the risk of having my advice thrown into the bin, I suggest Rahul must fight all elections—esp­ecially those his party is certain to lose. The electorate, and more importantly, the Congress must see him as a general eager to be bloodied in battle. He and his party have to claw themselves back. It is going to be an uphill struggle. Does Rahul have the stomach for it?
Sonia and Rahul should revisit the way Indira Gandhi, literally on the back of an elephant, fought to win back power. Rahul needs an elephant!
---
Much Parodied Me
On the social media, I take a beating. There are 'parody' accounts, someone does ima­ginary 'doodles' in my name, but most prefer to get after me using an account called 'Drunk Vinod Mehta'. This tag derives from me being caught during a live TV discussion sipping single malt on a blistering January night, with Arnab Goswami saying with his customary charm, 'Just coming to you, Mr Mehta'—and then forgetting all about me. Some enterprising fellow captured the tell-tale sipping moment on his cellphone and put it up. It is still there.
Since then, my traducers have been having a riotous time. They say Vijay Mallya has retained me to advertise Bagpiper Whisky. And when Kerala threatened to introduce prohibition, they said I had promised never to visit the state.
All this I take as a good sport. However, recently I was quoted in a serious national daily on the issue of 'love jehad' with quotes that came from the brain of 'Drunk Vinod Mehta'. Not one but three. Needless to say, the quotes were outrageous and appeared in print before 'senior journalist Vinod Mehta said'. The editors of the paper were good enough to print a correction. Nevertheless, let me state categorically, I am not on Twitter, I do not blog, or do any of the things social mediawallahs do.
---
While on the Subject...
If a Hindu girl elopes with a Muslim boy, is that also love jehad? The love jehad business is so clearly communal it deserves to be condemned outright. Now that a mahapanchayat has been convened by a BJP MLA with Z+ security, the campaign is getting out of hand. Will the PM speak?
---
Reddy Action
The definitive statement on awards was made by the great director Billy Wilder. Accepting an Oscar, he remarked, "Awards are like haemorrhoids, once in a lifetime every asshole gets one."
Some years ago, two smart gents came to see me with the news that a prestigious honour had been bestowed on me. A cabinet minister would present it to me at a glittering function at a five-star hotel in Delhi. Both came armed with various brochures and names of previous winners. I was impressed, though I had never heard of the award. I signed a piece of paper agreeing to accept. The two gents left saying they would be in touch.
Indeed, I did hear from them. They telephoned to say the sponsors were delighted I had consented to accept the award. And then they sprang a surprise: would I donate Rs 2 lakh to a charitable organisation run by the sponsors? The penny dropped. This was a 'paid' award. I said I would get back. I never did and the award disappeared.
The above in no way diminishes the credibility and prestige of the G.K. Reddy Award, which I was delighted to accept last week. It is a special award because it is given in the name of G.K. Reddy, a legendary Delhi bureau chief of The Hindu whose reporting and contacts were awesome. No, I have not been asked to make any donation.
---
Last week...
I went to the spectacular Ramnath Goenka awards function. Mariane Pearl was magnificent.
---
Vinod Mehta is editorial chairman, Outlook, and its founding editor-in-chief; E-mail your diarist: vmehta [AT] outlookindia [DOT] com