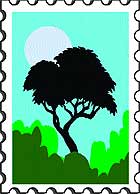 The Drains Are India?
If there were a Commonwealth Games for cleanliness, India would likely finish last. I once set myself the goal of finding a foreign city that was as dirty as ours tend to be. Dakar in Senegal was the most untidy, Nairobi had some areas that were dirty, but neither even came close to our slovenly standards.
Less than a fifth of our sewage is treated, and water-borne diseases are so widespread that, when combined with the effects of malnutrition, they cause the daily death of one thousand children from diarrhoea. The growth of the economy has paradoxically made the problem worse. Rising wealth has led to many more tonnes of waste; plastic bags, cigarette boxes and drinks tetrapaks are tossed around our cities and towns like confetti. Conveniently, in our hierarchical society, cleaning up is always someone else's problem.
Imagine then chancing upon a Neverland, a town where wild flowers, not plastic bags, line the streets. On a first visit to Coonoor, I should have had my eyes on the magnificent vistas of the hills, alternately turned blue and golden. Or on the innumerable jacarandas that made it seem as though a tree's natural state was a canopy of mauve, not green. Instead, I marvelled at the clean streets. Coonoor, like much of the Nilgiris, has a ban on plastic bags in place. Mahatma Gandhi famously dismissed Katherine Mayo's book Mother India as "a drain inspector's report". Several decades on, as the Economist quipped, we need more drains, more garbage cans—and fewer babus.
---
The Great Urbane Outdoors
If there is a more beautiful park in all of India than Sims Park in Coonoor, I have not seen it. The municipal authorities ought to be applauded for resisting the urge to build unnecessary pathways and put up signage, both of which blight even the glorious Lodi Gardens in Delhi. The charm of Sims Park is that it feels similar to walking through a forest—only in an urban setting. The lone notice-board I spotted was not an endless list of rather obvious prohibitions that one sees in other Indian parks, but one with information on ecologically sound alternatives to using Styrofoam cups and plates. This appears to be a religion in Coonoor. And, best of all, I did not encounter even one politician perambulating the park—walking four abreast with a posse of security guards and flunkeys as they do in Lodi Gardens.
---
What's Mai-Baap For Our Mom 'n Pops
The week before I travelled to Coonoor, I had been at the Constitution Club in Delhi trying to listen to a report on how poorly the money that's directed at primary education is being spent (boundary walls and white-washing of schools far outstrips spending on kids). I say trying to listen because in the conference hall next door there was a meeting by a group seeking to keep Wal-Mart and others out of India and they were making the most blood-curdling noises.
I am not sure our family-run stores face certain death if foreign retailers are let into the country. They would liberate many of our farmers who would benefit from a better supply chain to sell into and no longer be throttled by middlemen. In Coonoor, a tiny family-run store called Bakers Junction packs in everything from Tide to umpteen kinds of olive oil and locally made cheeses and rose cookies my grandmother used to make in a space a little larger than my living room. Bakers Junction's superb service seemed the epitome of ingenuity displayed by our small stores.
In nearby Ooty, the Modern store makes exquisite chocolates; from rum raisin to double fudge. Consequently, we arrived in Coonoor at the end of a six-hour drive from Bangalore having feasted like royalty en route. We had breakfasted at an old favourite called Kadambam from where my father used to bring idlis back to Jayanagar every other morning before it suddenly closed years ago. And yet, there it was reappearing like a hallucinatory oasis on the Bangalore-Mysore highway.
---
Avuncular Statism
Staying in a house stacked with wonderful books is almost as necessary on holiday as a comfortable bed. A chance finding was a compendium of P. G. Wodehouse's writing. His father, Ernest, worked as a magistrate in Hong Kong but for some bizarre reason was paid his pension in Britain in the rupee. "The rupee was always jumping up and down and throwing fits. 'Watch the rupee!' was the cry in the Wodehouse family." Wodehouse's jocular tone hides his disappointment that a sharp drop in the rupee made it impossible for his father to send him to Oxford. More than a 100 years on, history looks set to repeat itself as India's current account deficit widens and foreign investors take fright at the resurrection of our 1970s License Raj mentality.
---
Condensed On The Ramp
Prasad Bidappa may just have devised the fashion show for our busy times. Half a dozen models walked the ramp in Bangalore for a new line of Italian men's shirts. It was all over in 15 minutes.
---
South China correspondent for the FT in Hong Kong, Rahul Jacob is the author of Right of Passage; E-mail your diarist: rahul.jacob AT ft.com