In the murky tale of Indian pharma giant Ranbaxy's unfair business practices and its eventual culmination into a massive $500 million settlement in the US, one name stands out for fair play. If Preet Bharara was instrumental in dismantling the citadel of Rajat Gupta, Dinesh Thakur remains conspicuous for having the gall to relentlessly fight a company not only revered for producing affordable drugs, but one which also had the scale needed to blunt any attack on it.
Yet, little is known about Thakur, who followed his conscience and single-handedly pursued his goal to its logical end, resulting in one of the largest monetary settlements in the history of pharmaceutical companies anywhere in the world.
After taking a US engineering deg­ree, Thakur worked with Bristol-Myers Squibb for over a decade before joining Ranbaxy in November 2002. He relocated from the US to the firm's Gurgaon facility in June 2003, when Ranbaxy was brimming with energy and was one of India's first multinationals.
Thakur managed Ranbaxy's products portfolio and looked into its manufacturing. He soon suspected something seriously awry with the company's practices and started investigating into some of its drug manufacturing activities.
In the following months, Thakur's inv­e­stigations widened to other generic drugs, where he found grave lapses too. By December, thanks to Thakur's investigation, a detailed account was presented to the Ranbaxy board by his imm­ediate boss, Rajinder Kumar, head of Ranbaxy's R&D. By 2004, Thakur had discovered that Ranbaxy had falsified data to secure FDA approvals, while syst­e­­matically violating the agency's good manufacturing practices, resulting in sub-standard or unapproved drugs.
Ranbaxy was sold by owners Malvinder and Shivinder Singh to Japanese pharma major Daiichi-Sankyo in 2008. While owner Dai­ichi-Sankyo is at the receiving end now, most instances of infraction Tha­kur dug up date to before the take­over. Dai­ichi-Sankyo is exploring legal opt­ions against former sha­­r­eholders.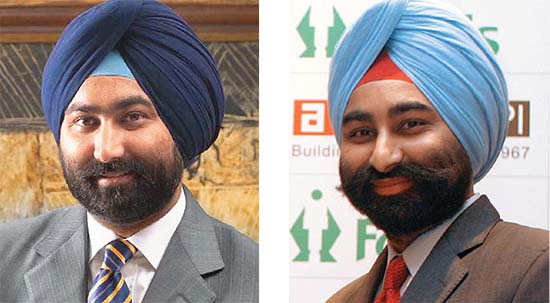 Daiichi-Sankyo bought Ranbaxy from Malvinder and Shivinder Singh in 2008. Most violations were in the earlier regime.
"Eight years ago, as the director of project & information management at Ranbaxy, I discovered that the company falsified drug data and systemically violated current good manufacturing practices and good laboratory practices. Ranbaxy's management was notified of these.... When they failed to correct the problems, it left me with no choice but to alert healthcare authorities," he said in a statement.
Thakur is one of a rare breed who has the courage to fight a system they are a part of. "...I understand the importance of regulatory oversight in ensuring drug quality and safety. There are unique challenges in a global drug market, which is highly dependent on international manufacturing and distribution...approximately 78 per cent of pre­­­­­s­c­ription drugs dispensed in the US are generic, and a growing perce­ntage of drugs—both generic and name brand—is manufactured overseas," he said.
In April 2005, Thakur quit Ranbaxy to work with US regulatory authorities to expose the fraud. Two years later, he filed a lawsuit against Ran­baxy. His crusade took eight years, and last week Ranbaxy rea­ched a settlement with US authorities to pay $500 million in fines, out of which $48.5 million will go to Thakur under US laws.
He did not respond to a questionnaire sent by Outlook. "I am just glad it is over and I can move on with my life now," he told an Indian business daily. The whistleblower's efforts have put the spotlight on manufacturing practices of other pharma companies both in India and overseas, and alerted regulators.
Calling himself an expert and accomplished entrepreneur in pharmaceuticals, biomedical product development, drug regulation and information techno­logy, Thakur was until recently the chief executive officer (2007-12) of Sci­formix Corporation, a scientific processing outsourcing organisation he co-founded.
In keeping with his crusade to expose manufacturing and regulatory violations, Sciformix delivers services in the areas of drug safety, biometrics, medical and reg­ulatory writing and clinical operations.
As this generation's most prominent corporate whistleblower, Thakur now faces a different set of challenges, as admiration for a whistleblower's honesty is often tempered with caution.