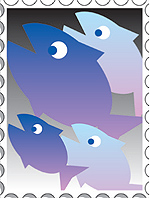 The stir-fried route
Someone ought to research the evolution of highway dhabas. I suspect they grew out of the caravanserais along trade routes. Not surprisingly, the best dhabas were found on the Grand Trunk Route, India's oldest highway, built by Sher Shah Suri and connecting South Asia to Central Asia, as our history textbooks in school told us. It's easy to visualise serais on the way, which, over time, morphed into the present-day dhabas. It's therefore conceivable that people from the northwestern provinces—Punjab chiefly—were among the first to take up dhabas as a line of business. Unquestionably, the best dhabas were to be found on the stretch from Punjab, downwards through Haryana, to some 100-odd miles southeast of Delhi towards Uttar Pradesh (Gajraula being the last stop) that had the best of dhabas. Next only to those in the north are the dhabas on the stretch between Dhanbad and Calcutta, but even these were mostly owned and managed by Sikhs, many of them having migrated to these parts after Partition.
The signature dish of the dhabas in the east came to be called tadka, derived from the Punjabi dal tadka, but modified to suit the Bihari-Bengali palate. Often, it was mixed with eggs or a dash of mutton gravy (with a couple of morsels thrown in for "vale-add", or the menu English of value addition). For the indulgent, a desi chicken would be freshly culled—jhatka definitely, not halaal—and generously spiced with turmeric and red-chilli powder. Unlike dhabas in the north, which are getting upgraded to fancy highway restaurants, the dhabas in the east haven't yet started getting makeovers. But they have changed hands, and therefore, character. Most of the Sikhs have left, selling off the rights to Bihari owners, and even in the few old ones remaining, the cooks and helpers are mostly 'Bangladeshi' immigrants. So the style of cooking has undergone a degree of change. Just like the 'Railway Mutton Curry' of yore, it is difficult to get the authentic dhaba chicken any more. As expressways come up, the days of kerbside dhabas are all but over. Motels and food courts should be their natural successors, and this is already happening across many parts of India. But what one sees in the eastern belt is the unfettered growth of sleazy bars with suggestive names from Bengali movies. A degeneration of taste in more ways than one.
---
Money talks
Traditionally, the first whiff of Durga Puja came with full-page advertisements of shoe company catalogues. Bata and Bharat were the two leading brands then, and Bata had coined the iconic line 'Pujo-e chai notun juto' (Need a new pair of shoes for puja). One doesn't see Bharat anymore, and Bata has probably changed its advertising strategy—their place has been taken by new 'Value for Money' brands.
Pujas have turned into multicrore affairs now (though they have not quite attained the scale of Mumbai Ganapati pandals). So the humble para baroaris have burgeoned into 'sponsored' pujas. For example, one pandal this year is advertising the 'World's Tallest Durga', sponsored by a local cement company. The more popular pandals start putting up billboards across the city several weeks ahead to create hype and generate footfalls. Many appoint brand ambassadors from among female Tollywood stars and have the pujas inaugurated by superannuated Bollywood actresses who come to Calcutta as seasonal birds, as if to collect their puja bonus.
---
Healthy prayers
Until the Saradha scam, chit funds were among the major sponsors at most puja pandals. With that source of funding drying up, among other sundry players, a very unlikely set of advertisers have emerged: these are large private hospitals groups. Knowing the hypochondriac nature of Bengalis, they seem to have got the target group spot on, especially since the pujas attract huge numbers of visitors from the moffusils, who necessarily also come to Calcutta for treatment. One hospital goes with the slogan: 'It's pujas only for you, not for us', alluding to the long-felt need-gap of emergency care during holidays. And talking of healthcare advertisements, a billboard for a "super-speciality" hospital on the Eastern Expressway says: 'Distance from Durgapur to Chennai—Zero kilometres'. What it means is that specialists from Chennai are now available at their hospital here. Of late, many Bengalis prefer to travel to Chennai and Vellore for treatment of major illnesses and to undergo complex surgeries. The perception is that, down south, the quality of care is better and the costs are lower. Clearly a sad reflection on the state of healthcare in West Bengal, once renowned for its doctors, government hospitals and medical colleges.
---
Mamata the clean...
Mamata Banerjee is probably the only chief minister of W. Bengal after Dr B.C. Roy who has shown some concern for cleanliness. A large number of hygienic public toilets have come up, along with modern garbage disposal systems.
---
Calcutta-based business and FMCG executive Sandip Ghose has been a blogger since 2001; E-mail your diarist: sandip.ghose [AT] gmail [DOT] com; follow him on Twitter @SandipGhose