Mirror, Mirror...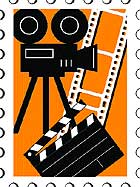 With the Mumbai monsoon's pitter-patter a happy distraction, negotiating the city's impossible traffic to reach, say, Naseeruddin Shah at his Perry Cross Road apartment in Bandra, is not such a chore. Naseer is a reflective, moody, quizzical figure in stance and substance, a sort of fellow who can bristle but restrains himself by resorting to amused, startling observations. The one actor he looks up to? Hold your breath. "Shammi Kapoor!" I gulp. "Yes, Shammi saab, such fun; I grew up watching Shammi Kapoor movies." Just as I try digesting this one comes another thunderbolt. "And Dara Singh—now Bheem, now Hanuman." He can't be serious, I say to myself. It could well be Naseer's way of being dismissive about the stars on the Bollywood firmament at present.
He steadies himself. The directors he has been most comfortable with are "Shekhar Kapur, Gulzar saab and Sai Paranjpe". What about Shyam Benegal, who discovered him? Silence. The subject shifts to great actors. "Actors are remembered not for their stellar qualities, but for the films they have acted in." By this yardstick, "Dev Anand is immortal because of Guide". A pause. "Guide is the greatest film ever made—way ahead of its time." Dilip Kumar? "He'll be remembered for Andaz, Deedar, up to his Ganga Jamuna period." Just as Marlon Brando would sink without a trace "were it not for A Streetcar Named Desire, On the Waterfront and Godfather—these films place him there". He raises his hands at the sky.
And Amitabh Bachchan? "He will not be remembered because he acted in no great movie." Sholay? "Sholay may have been fun, but not a great movie."
---
Carpet Bombing
Taroon Kumar Bhaduri, Bhopal correspondent of The Statesman, my alma mater, one afternoon escorted his petite daughter, Jaya Bhaduri, fresh from her Hindi debut in Guddi, to the Delhi reporters' room. We all wished her well and that was that. A week later a letter arrived:
"Dear Uncle,
As I stand on the threshold of a new career, I need your blessings...."
I mentioned the letter to a Ram Chandra, a great buddy of Taroon's. He said I could not have received such a letter. I was puzzled. Why should I lie about a missive of little consequence? Ram slid his hand into his side pocket and, to my utter surprise, produced a letter neatly folded, bearing exactly the same text—without as much as a change of punctuation—that Jaya had mailed me. In other words, each one of Taroon's friends in the media had been sent a circular letter by the up and coming Jaya!
---
Biscuit Boy
Dev Anand is a miracle man. Who would believe that he is the seniormost of the great trio, Dilip Kumar and Raj Kapoor being the other two? He answers his own mobile phone. "Aap kaun hain?" the voice is crisp, with that unmistakable Devsaheb intonation. The directions to the temporary editing and cutting facility at Khar are precise. Devsaheb walks in briskly with the youthfulness of Baazi, or Jaal. And yet there is a studied stoop in his gait. Once he settles down, his eyes, bright as buttons, take a measure of me. He is busy cutting and chopping Chargesheet; then he is focused on the techno-colour version of Hum Dono. "You will love it," he snaps his fingers for emphasis.
Abruptly he turns to Romancing with Life, his autobiography. "I wanted Yusuf (Dilip Kumar) to release it," he says. "Tried four or five times, but I don't think she (Saira Bano's name is not mentioned) allows anyone to speak to him. So I asked Amitabh Bachchan to release it," another snapping of fingers and a youthful wink.
Hidden behind spools of films and books, I spotted what I suspect is the secret of Devsaheb's eternal youth: a can of Threptin biscuits.
---
From Here To Dantewada
It is always intellectually stimulating talking to Shyam Benegal who, in the realm of cinema, is a trail-blazer in tempering art just sufficiently for it to become market-friendly. Among younger filmmakers, Vishal Bhardwaj and Sudhir Mishra are great friends but not exactly on the same page. With such hits as Maqbool and Omkara (based on Macbeth and Othello) and now Saat Khoon Maaf (based on a Ruskin Bond story), Vishal is very high up on the market firmament. His credit roll resembles Charlie Chaplin's: Produced, directed, screenplay and music by Vishal Bhardwaj. He also sings in his films. "Charlie acted!" says the modest man from Bijnor, who started life as a harmonium player for minor singers. "I can only sing for you," he says, and sings a soulful Omkara number. He considers Naseer, Om Puri and Pankaj Kapoor as the greatest actors ever in Indian cinema. Naseer prefers the theatre but uses cinema "to keep the wolf from the door". Sudhir, on the other hand, cannot keep his films too far away from social and political involvement, as in Dharavi or Hazaron Khwahishen Aisi. These days, he is looking for anyone "who will enable me to make a film on the life of a policeman in Dantewada".