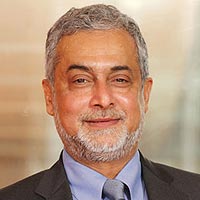 1. Microsoft in the Crosshairs
The Modi government is peeved with tech giant Microsoft, which is headed in India by Bhaskar Pramanik. The heartburn is over Microsoft's latest fingerprint authentication system in its new Lumia phones. The government, on a high over Aadhaar's spread, had asked Microsoft to open up the software API (the code) so that this feature could be used for Aadhaar aut­hentication. But the tech giant refused , so the gov­ernment is now trying to find ways to bring this feature independently to phones so that Aadhaar authentication can be done right from mobile phones and used for services like direct benefit transfers. The snub apart, Nandan Nilekani should be happy.
2. Back to the Future in Bengal
Former West Bengal chief minister Buddhadev Bhattacharya has vowed to bring back Tata Motors to Singur. The car makers had been driven out of the state because of Mamata Banerjee's agitation before the last assembly elections of 2011, when she was in the opposition. But this has had a negative impact on her image, which in the last four years has been "anti-industry". The former CM is taking advantage of this and promising that he would bring back the car manufacturers and have the factory set up and provide jobs. Mamata hit back, saying, "Whatever I did, I did, and I will do it again...a hundred times, a thousand times." Phew!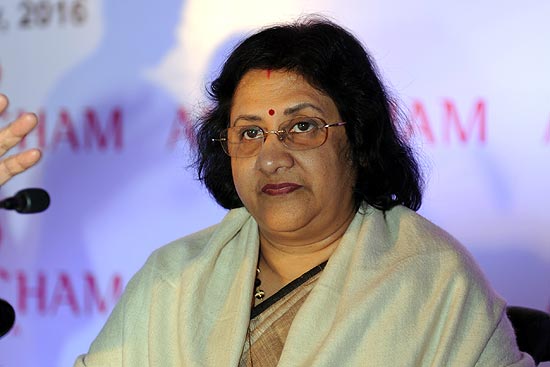 3. Banker In Good Books
It appears many corporate houses are quietly celebrating the imminent exit of State Bank of India boss Arundhati Bhattacharya. The banker—who took a tough line on lending to debt-laden corporate houses—is ?considered ?a front-runner for heading sec­urities regulator SEBI after U.K. ?Sinha retires six months down the line. ?Thomas Matthew —part of President Pranab Mukherjee's staff—is ?also in the race, as is FMC's Ramesh Abhishek. On January 21,? seven people were interviewed by the selection panel. Bhattarcharya, incidentally?,? did not apply, but was invited for the interview by the search panel.
---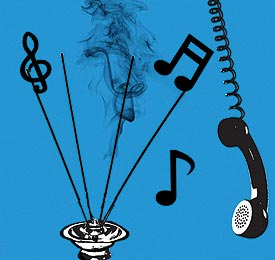 Mind
This week we rediscovered NIIRA RADIA
There have been many whispers about the return of Niira Radia, the PR lady and lobbyist who shot into the limelight thanks to her infamous phone conversations. Recently, Radia's trust, Nayati Healthcare and Research, made a small splash in Udipi by launching a 'Music for Healing' initiative in honour of Pejawar Swami (read: Swami Visvesh Teertha). To recap, BJP's Ananth Kumar had introduced Radia to the godman from Karnataka, who is also Uma Bharati's guru. Radia also accompanied then PM Vajpayee to meet the seer. Given that Radia is opening a super-specialty hospital in Mathura, near Delhi, it will help to have the gods on her side.
---
Math
$7.4m Amount 'Hot Yoga' guru Bikram Choudhury ordered to pay in sexual harassment lawsuit
End of iPhone era?
74.8m iPhones sold by Apple during the all-important holiday quarter of last year
$53b Apple's expected sales in the upcoming quarter, marking the first sales decline in 13 years
0.4% The year-over-year gain of that sales figure, Apple's slowest iPhone unit sales increase
3 facts: Singapore's safe rooms
Many homes have built-in bomb-shelters, mandated since 1998
The city-state spends a high proportion of GDP on military
Ironically many wealthy owners use the safe room for maids
Tweet that matters
Allegedly Bloomberg again considering running. If he does, may hurt Clinton more than Trump. Seems 2016 the year for populists.

— Rupert Murdoch (@rupertmurdoch) January 23, 2016
---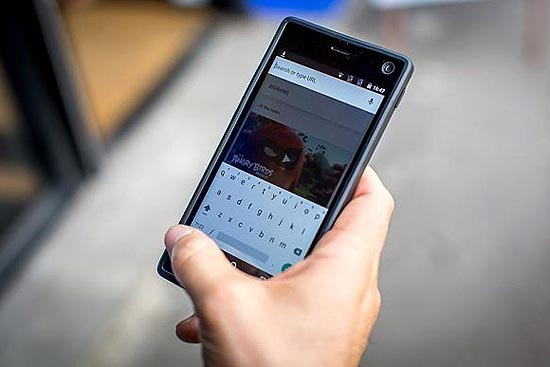 Mojo
The Ethical Smartphone
Dutch firm Fairphone sells "ethical smartphones" by controlling the supply chain. Founded in 2013, the company has shipped more than 24,000 units of its latest device, the Fairphone 2, which retails at $570
---
Contributed by Arindam Mukherjee, Dola Mitra,? Meetu Jain and Sunit Arora