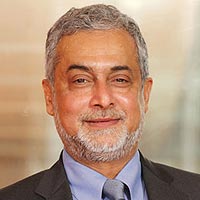 1. Microsoft in the Crosshairs
The Modi government is peeved with tech giant Microsoft, which is headed in India by Bhaskar Pramanik. The heartburn is over Microsoft's latest fingerprint authentication system in its new Lumia phones. The government, on a high over Aadhaar's spread, had asked Microsoft to open up the software API (the code) so that this feature could be used for Aadhaar aut­hentication. But the tech giant refused , so the gov­ernment is now trying to find ways to bring this feature independently to phones so that Aadhaar authentication can be done right from mobile phones and used for services like direct benefit transfers. The snub apart, Nandan Nilekani should be happy.
2. Back to the Future in Bengal
Former West Bengal chief minister Buddhadev...