1. Batting On A Turning Pitch
By now it's clear that despite being the parent of the much-awaited Goods and Services Tax or GST, the Congress is not playing ball. Investors' perception of India doesn't seem to be a consideration for them. Is it naive of Union finance minister Arun Jaitley to appeal to the Opposition's "good sense" on GST? Actually, it is no secret that murmurs about Jaitley's lackluster performance are getting louder. Despite much noise, there has been no take-off moment for the Indian economy. Without the game-changer GST under his belt, the pressure increases on the finance minister as he steps up to deliver his second full budget a bit over two months from now.
2. Waiting For The Axe To Fall
With the government making heavy weather of polluting vehicles, will emissions-tainted Volkswagen escape the axe? The government is sending mixed signals. Eyebrows were raised when Union transport minister Nitin Gadkari played it down, saying the scandal is not a concern for India. He has opted to wait for an IIT panel to weigh in before firming up a decision on how the government should act on the issue. Sources say the Pune- based ARAI is testing the company's new Vento cars. Meanwhile, the company has embarked on a massive ad campaign to garner some positive publicity. Why, it even sent statements to the media about obta­ining an ISO:9001-2015 certification!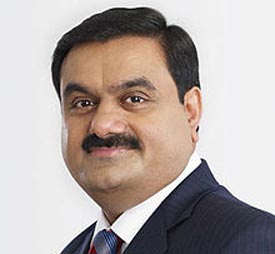 3. Adani's Port Of Call
Fresh environmental trouble has surfaced for the Adani Group. Earlier this year, Adani Ports and SEZ Ltd won the Vizhinjam deep sea port project in Kerala, touted as India's first trans-shipment hub. Initially, a petition before the NGT asked why the environmental clearance was rushed through. The SC brushed aside the objections and Adani Ports began construction last month. This week the petitioner came to the apex court again, reporting damage to the seabed and laterite cliffs during construction. The court has allowed construction till January 6 on the guarantee that any damage done will be "restored". One wonders if that is possible? Will we have a repeat of Adani's Australian woes?
---
Math
Oil @ $20? Forget $35, the world's cheapest oil is already close to $20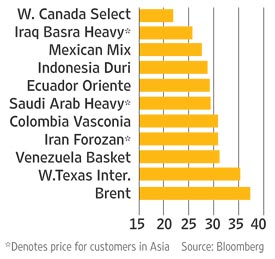 Food porn
Food apps advertise on porn networks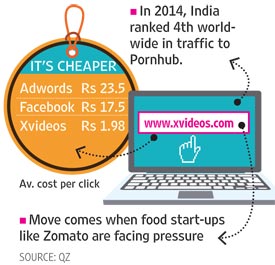 Tweet that matters
'96: 135/174. '98: 139/174. '14: 135/189. '15: 130/188. (India in the UNDP Human Development Index rankings). It's called progress.

— Dilip D'Souza (@DeathEndsFun) December 15, 2015
---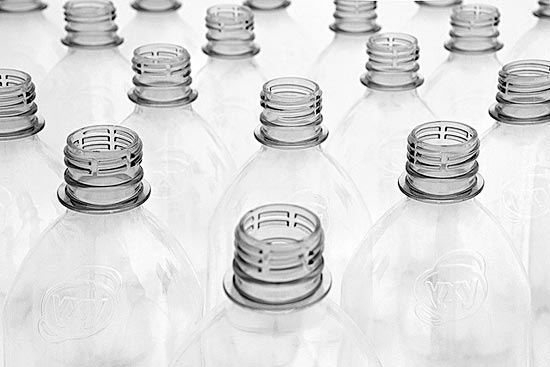 Mojo
Beer bottles made out of…sugar
Japan's Mitsui wants you to drink beer from bottles made of sugar (yes!) at the 2020 Tokyo Olympics. These polymerised sugar bottles will be better for storing alcohol as they keep out oxygen at a higher rate than traditional plastics.
---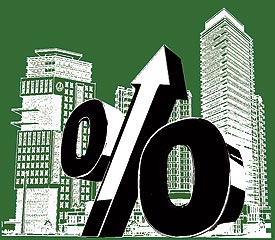 Mind
This week we learnt about…KARACHI's property boom
Unlike most Indian metro cities, property prices are growing faster in Karachi this year as the streets become safer. Police have counted 68 murder-free days from August 2014 until early December, and the average number of daily killings has dropped to four from about seven Average property prices in Karachi increased 22 per cent to $70 per square foot in October compared with a year earlier, according to Zameen.com. Karachi generates about half of Pakistan's tax revenue and is being helped by a booming Pakistani economy, which is forecast to expand 5.5 per cent, the most in nine years.
---
Contributed by Lola Nayar, Arindam Mukherjee and Ushinor Majumdar