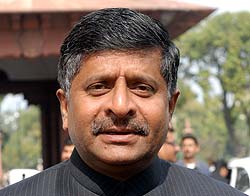 1. Nokia plant deal?
The government is making no sec­ret of its desire to quickly sort out the tax issue around Nokia's non-functioning Sriperumbudur factory. There is a lot at stake: a top global telecom executive was heard complaining about the time India was taking to sort matters out, however strong its case may be. Ravi Shankar Prasad—who mans the Department of Electronics & IT—has sent a strong signal that the path should be cleared for the plant to be sold and reopened. A large MNC and Indian handset maker are in the race for the state-of-the-art plant. The prime minister also has put in a word, it seems. What's holding back a quick settlement?
2. Major extraction at Cairn
Vedanta's proposal to merge cash-rich Cairn Energy into itself has run...