1. Best FM is watching you
The whispers are getting ominous—a signal is being sent out that the BJP government is planning a crackdown on business houses and public banks for financial misdemeanor, especially fraud. The decision by the FinMin (under Arun Jaitley, recently awarded 'Best FM of Asia' by Emerging Markets) stems from discussions on last year's major loan scam case involving Syndicate Bank and several other banks. What has sent a chill down the spine of industries is that various investigating agencies have been asked to fulfill targets and prosecute. The spotlight is on bad loans that were sanctioned in the first place. Expect heads to roll.
2. Whistle-blower or disgruntled lover
A corporate potboiler played out at GVK Biosciences in 2011-12. Here's the script: a senior executive has an extra-marital affair, elopes with a junior colleague, and is sacked. There are complaints to international regulators about the research practices of the former employer, leading to international scrutiny of the company's data integrity and a marketing ban on around 700 generic drugs tested by the facility. Adding spice to this already spicy situation, the then UPA government stepped in and broke off free trade talks to put pressure on the EU to lift the ban. Naturally, there are whispers on why just one company's troubles made the government break down bilateral trade negotiations.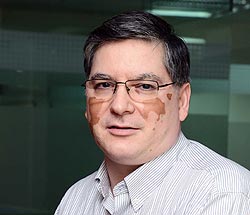 3. Russian roulette on skilling
Soon after Outlook's report on NSDC's alleged mismanagement of government funds, heads have rolled. The CEO of the National Skill Development Corporation, Dilip Chenoy, has stepped down. His resignation, along with that of COO Atul Bhatnagar, has been accepted. While thousands of crores have been allotted by NSDC to its training partners, they failed to produce expected outcomes in employment, earning or skilled labour. Training agencies have been the sole beneficiaries of the funds allotted under the initiative so far. While there will now be a change in NSDC leadership, officials involved say this will mean nothing until the overall approach towards skilling is reworked.
---
Math
Proteins going out of reach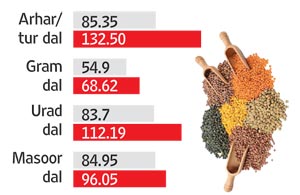 Source: Dept of Consumer Affairs; Rs/kg
How different countries address poverty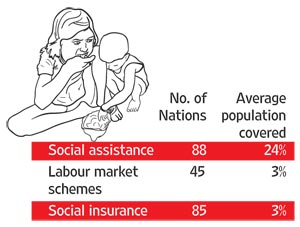 3 Facts: Angus Deaton
The winner of the Nobel in Economics on the height of Indians
Says Indians are among the shortest on the planet because of malnutrition.
Disagreed with Arvind Panagriya that Indians are genetically short.
Worried that figures are out of date, not being updated.
Tweet that matters
Yo, I don't hate Apple. It's a great company with a lot of talented people. I love their products and I'm glad they're doing an EV.

— Elon Musk (@elonmusk) October 9, 2015
---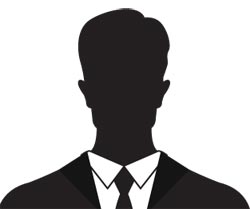 Mojo
Youth power in Bangalore
Bangalore has the youngest entrepreneurs in the world, with an average age of little over 28 years—eight years less than that in Silicon Valley in the US, according to a report by Compass, a San Francisco-based research firm. Bangalore has the highest percentage of startups in the world, almost twice the number in Silicon Valley.
---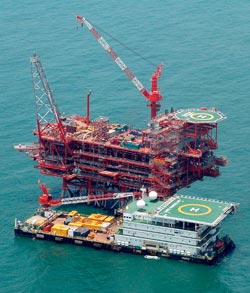 Mind
This week we learnt about…Gas robberies
State-owned exploration giant ONGC has accused Relia­nce Industries of siphoning off gas from its block adjoining Reliance's D-6 KG Basin block in the Krishna-Godavari Basin. Finally, some corroboration of their charge. In an interim report to the dgca, US-based consultant DeGolyer & MacNaughton has estimated that around nine billion cubic metres (bcm) of natural gas may have siphoned off from ONGC's block. The estimated loss is around $1.4 billion or Rs 8,900 crore. Will the government be able to help ONGC get its dues from ril? It doesn't take a wise man to tell that this is easier said than done.