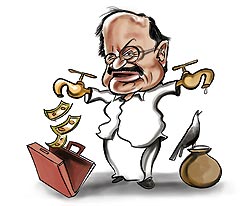 1. Mind over water
That dreaded term, PPP, is back. Experts gathered in Delhi last week to discuss various models of water-supply privatisation. Given that current political nerve centre Nagpur is cited as a success story, the urban development ministry headed by Venkaiah Naidu is believed to be partial to spreading the idea to smart cities. Well, it's a bad idea. The success stories are in small pocket neighbourhoods, like Malviya Nagar in south Delhi. Experiences from other parts of the country, as reported by Outlook, are nothing to write home about. The matter gets more complicated if there are too many authorities, as in Delhi, or there is little or no oversight, as is the case in most cities.
2. What the hack!
Author and self-proclaimed ethical hacker Ankit Fadia was recently appointed one of the brand ambassadors for Digital India by the GoI, which after many a U-turn, finally confirmed his appointment in a press release. Fadia claims he was appointed as far back as July. The hacker, who runs an ethical hacking programme, isn't exactly the golden boy he claims to be. Soon after the news broke, social media started pulling out articles that claimed Fadia was a "fraud" for claiming job opportunities that had never come his way or books he has report­edly written. But then the government is always right, isn't it?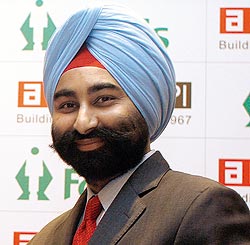 3. The great renunciation
Corporate watchers are still trying to figure out the true story behind Shivinder Mohan Singh's decision to quit as executive vice-chairman of Fortis and perform full-time service for spiritual group, the Radha Soami Satsang Beas (RSSB). Well, according to persons in the know, it is a smart move for Shivinder. It's no secret that he was not seeing eye-to-eye with elder brother Malvinder. The latter made clear his unhappiness at how Shivinder was running Fortis (where Balinder Singh Dhillon is now the go-to RSSB link). Given the family ties with the RSSB, Shivinder obviously felt it prudent to position himself as the next "babuji" (head) of the influential, cash-rich spiritual sect.
---
Math
Monsoon shortfall
Public apologies by Indian CEOs
Before VW's Martin Winterkor, there was...
2007: N.R. Narayana Murthy, then Infosys Chief Mentor: After Infy played an instrumental version of the national anthem on its campus
2007: Ramalinga Raju, ex-chairman, Satyam: After weeks of denying any wrongdoing in the Satyam scam...

---

2007: Ratan Tata, then chairman, Tata Group: Denied FT report quoting him saying Manmohan Singh had "raped India".
2007: Osamu Suzuki, head, Suzuki Motors: Apologised for the violence at Maruti Suzuki's Manesar plant.
Overheard @dinner
"Three months ago, Chhattisgarh would have ranked 20+ in the ease of doing business rankings. Now, it's No. 4."
---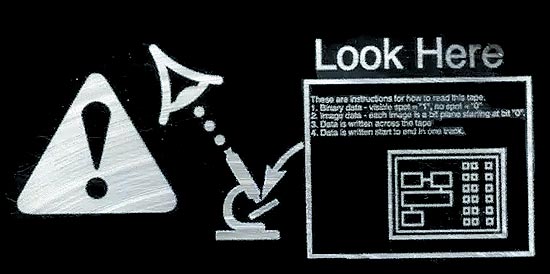 Mojo
Finally, a digital storage format that will outlive you
DOTS is a true visual 'eye-readable' method of storing digital files. With sufficient magnification, one can actually see the digital information. The logic is that, because the information is visible (as long as cameras and imaging devices are available), the information will always be recoverable.
---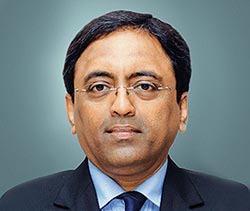 Mind
This week we learnt about…L&T's new boss
Infrastructure giant L&T seems to have blinked under pressure to announce a successor. Two years before A.M. Naik, the incumbent executive chairman, exits office, S.N. Subhramanyan has been appointed second-in-command. Subhramanyam has been billed deputy MD and president, giving rise to expectations that he'll be the next head of the $15-billion conglomerate. Naik has been at the helm of L&T since 1999 and he's scheduled to retire in 2017. His role in making the comp­any a resounding success is acknowledged almost as loudly as the criticism of L&T's lack of a succession plan. Naik now promises to rectify it soon!
---
Contributed by Arushi Bedi, Lola Nayar, Sunit Arora and Pragya Singh