Illustration by Saahil
1. No achhe din for infrastructure
A year after the BJP's Union road transport and highways minister Nitin Gadkari promised to develop 25 km of highways a day, there's little to show. Just 15-20 small tenders for highways have been awarded. In general there has been no movement on highways, airports or ports. Debt-laden firms in the infrastructure sector are at their wits' end as to when the government will get its act together, if at all. The problem is not difficult to identify—overcentralisation in decision-making. An advisor recalls how the urban development secretary practically ran out of a meeting with top international bankers on receiving a call from the PMO.
2. The best sinecures in Delhi
After what seems like a long wait, the Niti Aayog is getting down to bringing diverse talent on board. For the seven posts of Officers on Special Duty, there's heavy lobbying amongst economists. In particular, alumni from Columbia University seem to have an advantage, given that Niti Aayog's chief Arvind Panagariya hails from there. There's also much interest among "young professionals"—4,000 applications have been received for just 20 posts though the salary promised is way below what they could get in the private sector. Proximity to a power centre, however nebulous, seems to be the big draw.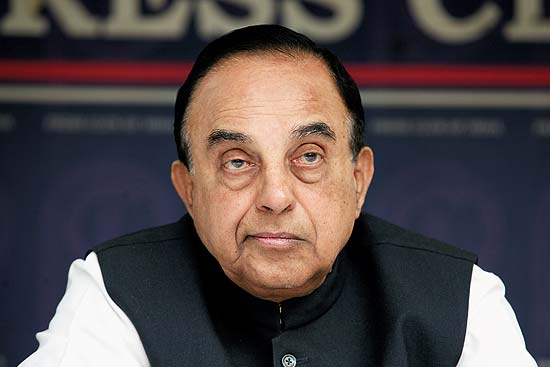 3. Continuing 007-style mysteries
BJP politician and troubleshooter Subramanian Swamy has shared with the SIT on Black Money intelligence leads from Indian and United Kingdom agencies. The leads relate to an unnamed Indian tycoon, who allegedly paid a UK firm Rs 500 crore. Swamy's letter says the UK firm is linked to the controversial Indian firm, Infraline. The letter, floating on the internet, says the payments were "by an Indian corporate as a payoff or kickbacks in projects related to firms in the Coal Scam." On July 5, Swamy said the SIT, as it is structured today, is ineffective.
---
Math
42% Percentage of all-India airline passenger traffic accounted for by the Delhi-Mumbai sector
The return of equity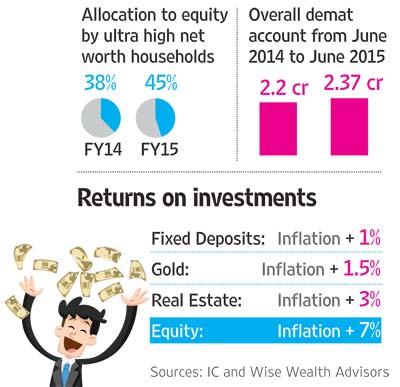 3 facts: Happy Birthday Song
Since 1985, the copyright belongs to Warner/Chappell
Copyright for this song will not expire until 2019
The song reaps the group over $2 million every year
Tweet that matters
Funny isn't it...in the Govt vs Nestle fight more people seem to sympathise with Nestle. Such little trust in Govt testing. #MaggiBan

— menaka doshi (@menakadoshi) August 12, 2015
---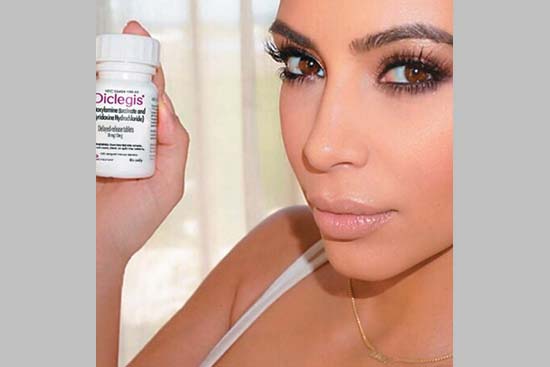 Mojo
Endorsements in social media
Kim Kardashian's recent promotion of a morning sickness drug on Instagram, Twitter, and Facebook has gotten her into some hot water with the USFDA. It said the posts were "false and misleading" because they omitted "all risk information". Kardashian subsequently deleted the post.
---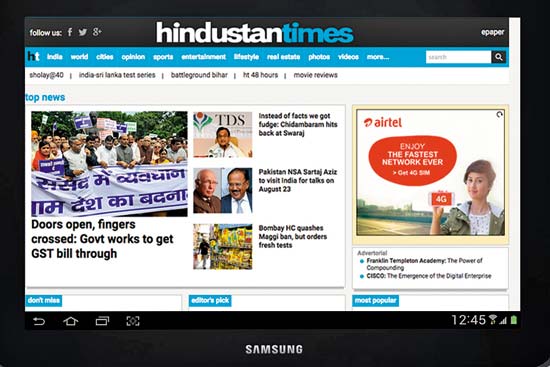 Mind
This week we learnt about…New Indian newsroom
Quick on the heels of Indian Express and India Today, the Hindustan Times is going 'digital first' with a vengeance. The newspaper's reporters and editors have been made to sign a new contract making it mandatory to contribute content to the multimedia desk. Sources confirm there has been talk of an integrated newsroom on the first floor of the Delhi office where HT, Mint and Hindustan staffers will work in a common, open newsroom. When contacted, Sanjoy Narayan, HT's editor-in-chief denied any revamp, and invited our correspondent instead to take a look at the new furnishing.