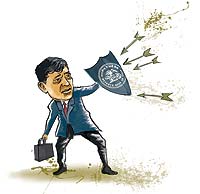 1. Battle For Control Over RBI
There's been "a horrible mess" over a Financial Times report on the revised draft of the Indian Financial Code, which severely curtails the RBI's powers over monetary policy. The FT quoted economist Ajay Shah as having said that RBI governor "Raghu (Raghuram Rajan) is doing whatever the PM tells him to do." The FinMin and PMO have expressed displeasure. NIPFP chairman Vijay Kelkar told Outlook, "My understanding after speaking to Ajay Shah is that he was misquoted. He is one of the most thoughtful economists in the country." Shah declined comment, but there's no denying he's been a key votary for a larger government representation on the RBI board. Expect this power tussle to get sharper.
2. Bangalore, the Start-up boomtown
Even as we digest an IPO proposal by a city pub, fund raising is clearly booming in Bangalore—its biggest internet firms, Flipkart, Amazon and Ola, are being linked up with big bucks again. Reports peg Flipkart's latest funding deal to be in the region of $700 million, which would give the company a valuation of $15 billion, though the e-tailer hasn't confirmed or commented on it yet. Clearly, with the kind of money being spoken of, the unicorn club—start-ups with a valuation of more than $1 billion—is gearing up for action. Funny thing, the unicorn bit, in a city where a Pegasus sits atop the skyline.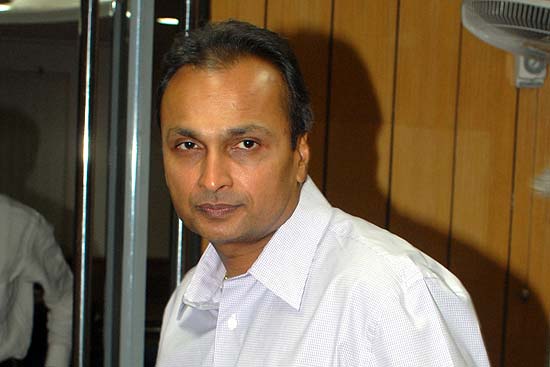 3. Corporate loan recovery spooks Kerala
With numerous banks, financers and money-lenders (called the blade mafia) flourishing in Kerala, bad loan recovery was a prosperous business. Goons were hired to recover the loans. Many of the defaulters were literally harassed to death. The Kerala government had reined in these elements with Operation Kubera. But recently, the government was shocked when State Bank of Travancore outsourced the recovery of bad student loans to Reliance Asset Reconstruction Company R-ARC (Anil Ambani Group). At their wits' end, Kerala chief minister Oommen Chandy and home minister Ramesh Chennithala have decided to write letters of protest to the PM, finance minister and Anil Ambani.
---
Math
5.04 Mn Number of cars Volkswagen has sold in the six months to June, taking it past Toyota as the global auto No. 1
Is the e-cigarette boom over?
Tobacco retailers who answer 'yes' to whether they are expanding e-cig offerings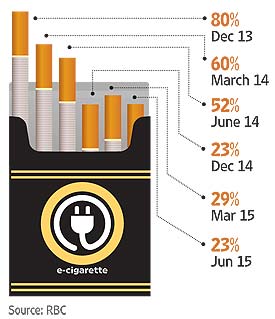 3 facts: Nikkei
FT's new owner is little known globallyFlagship morning daily has circulation of 2.77m
Nihon Keizai Shimbun means "Japan Economic Newspaper"
It publishes the 225-stock Nikkei Stock Index
Flashback
Foreign airlines appear to be eager to buy into SpiceJet. Despite current denials, CMD Ajay Singh told Outlook earlier this year that "the option remains open".
---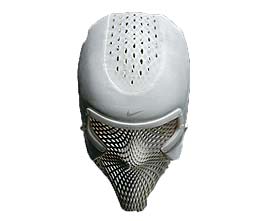 Mojo
Sports now has a cooling device: the Ice Hat
Nike has made a prototype of a mask that lets athletes cool down on the sidelines. Simply put, the hood concentrates a cold mass out of an icebox, covering the face, head and neck, and allows a gradual and effective cooling of the head. The prototype pictured on the left is pretty sombre looking.
---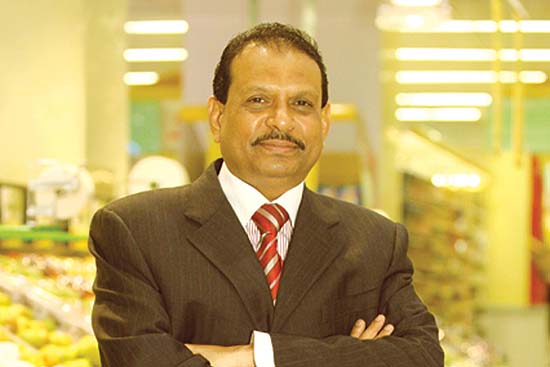 Mind
This week we learnt about…THE LULU GROUP
Billionaire Yusuffali Kader—the Kerala-born businessman who runs the Abu Dhabi-based conglomerate Lulu Group—has bought Great Scotland Yard from the Galliard Group for £110m. He's converting it to a hotel. The conglomerate has interests in retail, property, hospitality, food and manufacturing. It was foun­ded by Kader in 1973. He is estima­ted to be worth £1.8bn. Recently, Kader has been seen in the company of Telangana chief minister K. Chandrasekhara Rao. According to the grapevine, KCR is wooing Kader (who has a 60,000 sq. ft. home on Kochi's waterfront) to set up facilities in the new state.