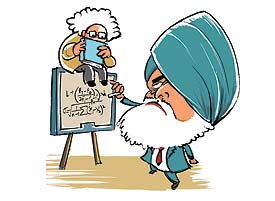 1. Inequality and the middle class
It seems everyone is jumping on to the inequality bandwa­gon. The latest is former Planning Commission deputy chairman Montek Singh Ahluwalia, who has echoed the changed stance taken by the International Monetary Fund on inequality last month. Speaking at the launch of Meghnad Desai's new book Hubris, Ahluwalia—a former IMF economist—said the problem has become more pronounced because the top one per cent of the super-rich is growing faster, the lower 10 per cent of the population remain extremely poor, but the median remains stagnant. He stated that there would be less cause for worry if the middle group also grew. Isn't that the BJP's core constituency?
2. The future of IIPM
Is controversial management guru Arindam Chaudhuri finally shutting down IIPM? A notice on the group's website said that the institution will no longer take in new students—it will function as a research and training institution out of Delhi. Chaudhuri insists that this is not the end of the IIPM brand—it will live on and embark upon its 'IIPM 2.0' strategy where its faculty will teach at other recognised institutions. Both AICTE and UGC had said that IIPM is not recognised by them and barred it from awarding degrees.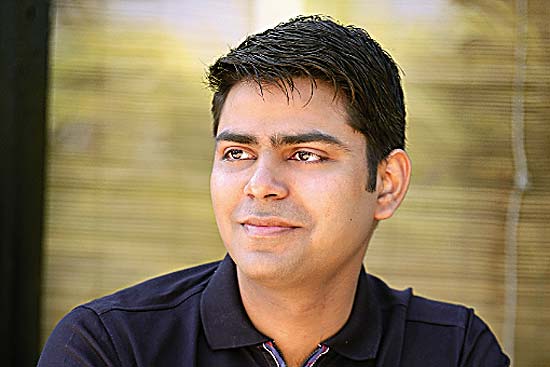 3. Another look at Rahul Yadav
The dust hasn't settled around Rahul Yadav being fired from Housing.com. What went so terribly wrong? Haresh Chawla, the former CEO of Network 18, was one of the first investors in Yadav's company. He has some answers. In a piece for Mint, Chawla writes a touching tale about a young man whose idea got lost in the web of decisions he was too young and inexperienced to make. Instead of the impractical maverick that he has been painted as in the media, Yadav is in fact soft-spoken and shy. There's a cautionary tale here for all venture capitalists in India—don't make smart guys gallop before they learn to walk. Wonder what Housing.com's investors think of Chawla's piece.
---
Math
Rural India's run by women
12% of rural households are headed by women
96% of women-run households are funded by women who have been widowed or deserted
0.5% of women-run households pay income tax
4.6% of women-run households have government jobs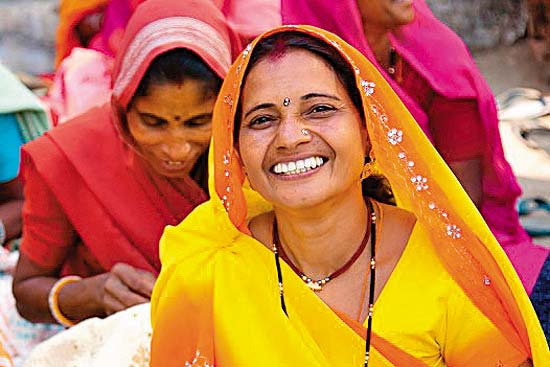 Most women-run households
Source: Socio-Economic census 2011 covering 17.91 crore rural households
Uptown girl
'Piano man' Billy Joel, 66, married his former Wall Streeter girlfriend, Alexis Roderick, 33. She was a former Morgan Stanley risk manager.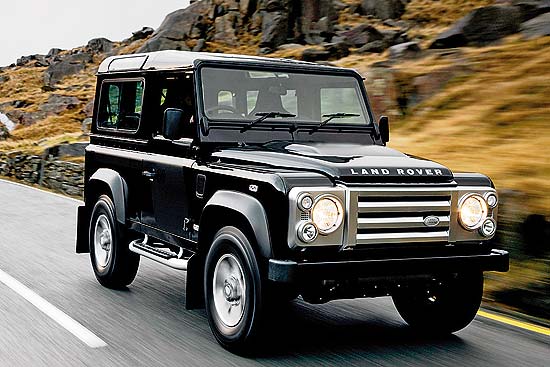 Land Rover Defender, RIP
The Tata Group is retiring one of Britain's best-known automotive models
A brand makeover ends 67 years of continuous production
The design was an attempt to copy Willys Jeeps from the US
70% of Land Rovers ever made are still in use
Source: Financial Times
---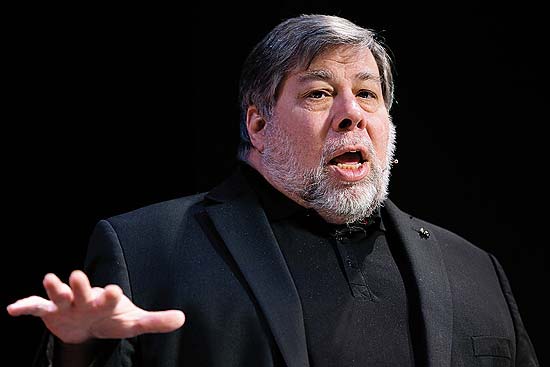 Mojo
How Mean Was Jobs, Really?
Apple co-founder Steve Wozniak says the coming biopic, Steve Jobs, does not represent him accurately. But Wozniak—whose character in the film accuses Jobs of hogging the credit for their creations—doesn't seem to mind, laughing it off as artistic licence used by Hollywood.
---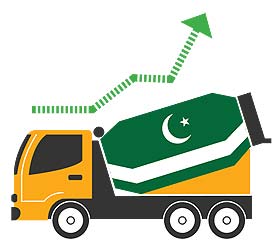 Mind
This Week We Learnt About… …Pakistan Booming
Dubbing India's neighbour as the "best-hidden frontier market", Bloomberg has tapped into the renewed interest in the Pakistani econ­omy. Pakistan is going through a massive construction boom, particularly in cement and steel stocks. The benchmark kse100 stock index has grown 16 per cent in the past year­—among the world's top 10 performers. The optimism kicked off when Prime Mini­s­ter Nawaz Sharif ave­rted a BoP crisis with help from the IMF. Pakistan is a reform story like neighbouring India's, but only better, said Charles Rober­tson of Renaiss­a­nce Capital. Mr Arun Jaitley, do take note.