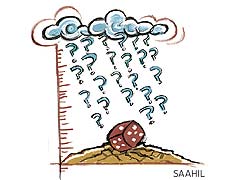 1. Suspense Over Monsoon Forecasts
With widely varied forecasts over the monsoons—currently delayed—the reputation of the weather forecasters is at stake. Giving competition to the state-owned India Met Department is the three-year-old private sector Skymet which is sticking to its forecast of a normal monsoon of 102 per cent of the long range average. IMD has already scaled down its expectations to 88 per cent. Reputation apart, so far the government is sticking to its own IMD forecast. Of course, many are pinning hopes on Skymet triumphing after all—in the last three years, Skymet forecasts have proved closest to the actual monsoon rainfall.
2. Online Medicine Wars
Drugs without prescription are under the scanner, especially if they are sold online. For years, experts have warned that prescription drugs are reaching overseas under cover from websites based in India. Little action has been taken. Now, that's changing—the online drug sales business is getting recognised as a big market. Meramedicare.com, mediart.com, buydrug.in and 1mg are already online. They often rely on discounts to draw customers. The drug-sellers do require prescriptions, but cannot guarantee them being used more than once. But now it seems the regulators are watching closely.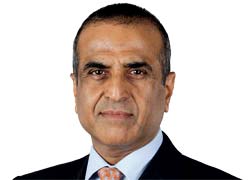 3. The Snooping Game
Is Airtel trying to snoop on users' internet surfing behaviour? The telecom service provider has been accused of inserting code into web browsers whenever a user visits a web page via Airtel's 3G network. The IP address from which the code originated was found to belong to Bharti Airtel by Thejesh G.N., an information activist and programmer. Of course, Sunil Mittal's Airtel has issued a statement saying the code is part of a tool it is working on to help users keep a track of their data consumption. Already in the dock for its stand on net neutrality this could bring the telco in limelight again for the wrong reasons. Meanwhile, Thejesh, who discovered the Airtel code, has received a legal notice with a cease and desist order from an Israel-based company to remove the code and its description from GitHub where Thejesh had posted the code. MTNL is also leanred to have inserted similar codes into what users are browsing.
---
Math
45 million Number of Indians caught travelling without tickets in the last four years
Inequality across nations
Gini Coefficient, a measure of inequality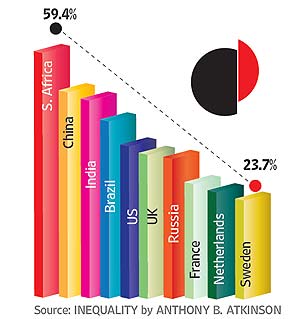 The Billion Dollar Club
Six tech start-ups valued at over $1 billion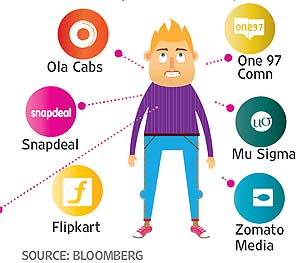 Tweet That Matters
Sad to see Anshu Jain go from Deutsche Bank. Don't understand banking but know him as a huge cricket lover! Wish him well.

— Harsha Bhogle (@bhogleharsha) June 7, 2015


---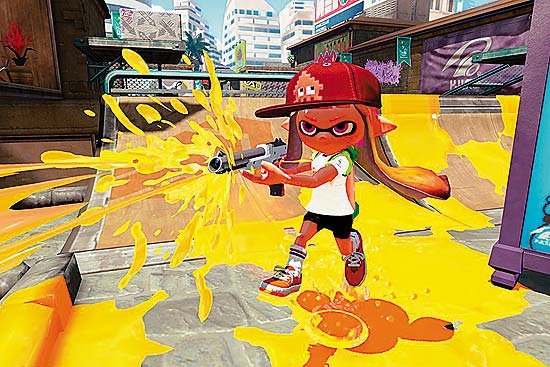 Mojo
Is Splatoon the next Angry Birds?

Game designers are ecstatic about Nintendo's new gaming franchise, claiming it's "memorable" and a surefire success. Though it's ostensibly a game about shooting paint in an attempt to cover as much surface as possible before an opposing team can, Splatoon hangs with the likes of Super Mario and Donkey Kong.
---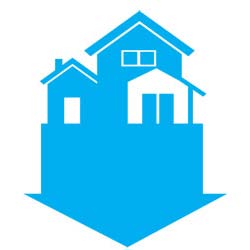 Mind
This week we learnt about…India's real estate slump
The buzz over the end of the real estate boom in India might be true. Most big cities are suffering serious slumps in property prices, with Delhi leading, having marked a 7 per cent drop in prices in 2014. The multi-city indices of the National Housing Bank suggest that major cities like Mumbai and Pune haven't seen price increase in 2 years. Others like Chennai, Bangalore and Ahmedabad may be slightly better-off, with property prices increasing from 3 per cent to about 7 per cent. According to brokers jll, Hyderabad is the only exception with a price increase of 12 per cent since 2013.