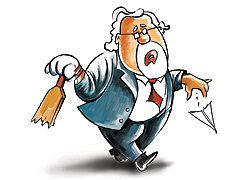 1. Board Games At Royal Challengers
United Spirits Ltd's plans for its IPL cricket franchise Royal Challengers Bangalore are up in the air. As things stand, Diageo Plc is in charge of the liquor company and Vijay Mallya continues to head Royal Challengers Sports, a 100% subsidiary of USL. But Mallya's position is tenuous, given the demands from the USL board for his resignation. Meanwhile, industrialist Sajjan Jindal's son Parth, who heads Bengaluru FC, the youngest I-League football team, has said that he's interested in RCB. The liquor company hasn't spoken of any plans to divest the franchise so far. Right now, however, there's a different sport on at USL and it's a board game.
2. Boom Time For Top It Executives
It hasn't been easy going for India's top-tier IT companies, which have struggled to increase their revenues. Even TCS stopped beating industry body NASSCOM's projections this year. But it hasn't been such a bad year after all for top executives. Infosys's COO U.B. Pravin Rao's pay package went up 204% over the previous fiscal at $9,70,646 while CFO Rajiv Bansal earned $7,48,247, an increase of 174%. Meanwhile, at cross-town rival Wipro, chief executive T.K. Kurien's annual compensation rose nearly 35% to $1.38 million. Not bad for a "sunset industry", eh?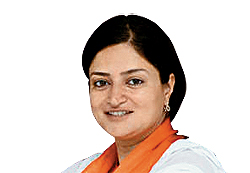 3. Reliance On Retainers
New documents doing the rounds show that hefty retainer fees paid by Reliance Industries extend far beyond legal assistance. After Ravi Shankar Prasad's son, now it's the turn of Poonam Kumar Madaam (in pix), an MP from Jamnagar, who has been receiving lakhs of rupees every month for the past four years. Similarly, Mukhtar Abbas Naqvi, BJP minister of state for parliamentary affairs, is connected to RIL via his son Arshad Naqvi. Then, Vijay Bahadur Singh, former BSP MP, was a retainer with Reliance till December 2013, and was recently appoin­ted advocate-general of UP. That's what's called deft business management of political support of all hues.
---
Math
Rs 960 crore Amount spent in 3 decades to try to clean up the Ganga, where pollution levels are 215 times the desired levels
Timing the Indian Net user
From a multi-country Outbrain study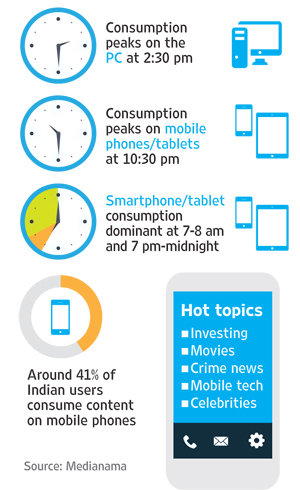 4,00,000 Number of postcards sent by Indians to Prime Minister Modi, highlighting UN's Sustainable Development Goals (SDG)
Tweet That Matters
A FinMin secy seen with a FII lobbyist and few journo savoring Chinese delicacies at a 5-star hotel in the capital. Does @narendramodi know?

— Prabhu Chawla (@PrabhuChawla) May 29, 2015
---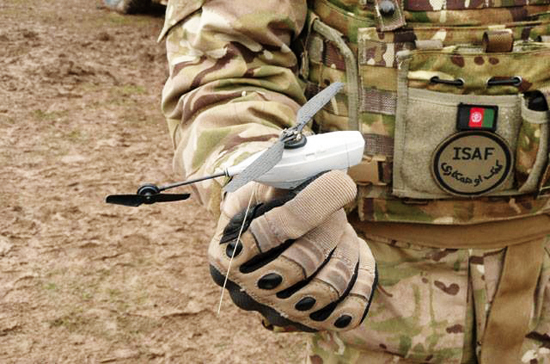 Mojo
$40,000 surveillance drones that can fit in the palm of your hand
The teeny flying robot, called the PD-100 Black Hornet, weighs just 18 grams with cameras and fits in the palm of your hand. The device, which can fly for up to 25 minutes with a range of 0.06 miles, also features both regular and thermal cameras.
---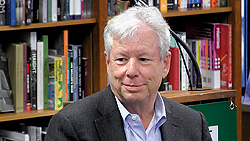 Mind
This Week We Learnt About…irrational economics
In his new book, Misbehaving economist, Richard Thaler writes about the importance of human irrationality in tackling economic issues. Economics assumes humans are 'rational'. Actually, when faced with a choice between two things, people responded not to the things themselves but to descriptions of those things. People responded very differently when a choice was framed as a loss than when it was framed as a gain. For instance, telling a person that he had a 95 per cent chance of surviving some medical procedure, he was far more lik­ely to submit to it than if you told him he had a 5 per cent chance of dying.