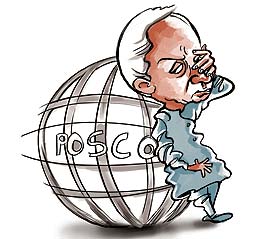 1. Long silences for POSCO in Orissa
Orissa and steel projects are usually discussed in the same breath. But when it comes to the $12-billion POSCO steel project in Jagathsinghpur district, the Naveen Patnaik government has gone completely silent. The Orissa government has asked the Centre to push the largest FDI project in the country. But the Modi government is in no mood to play big brother. POSCO seems to have developed cold feet on the project ever since fresh mining laws have been introduced. It has asked for a refund for its expenses incurred on land acquisition and development of a rail corridor. It's not surprising then that in a recent review meeting on steel projects, CM Naveen Patnaik ignored POSCO completely.
2. After liquor, spices and rubber in trouble
After winding up the Planning Commission, the BJP government has set its sight on the Kottayam-based Rubber Board and the Kochi-based Spices Board. The buzz is that these organisations will be either shut down or moved out of the state. But why would anyone do that when 90 per cent of both rubber and spices are grown in Kerala? The rubber board has been without a chairman for over a year. The chairman of the Spices Board, A. Jayathilak, is acting chairman of the rubber board too. With no funds coming to these boards, no wonder they are being held by the scruff of their necks.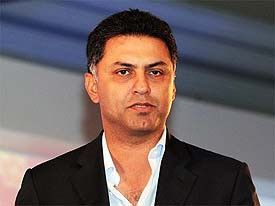 3. Nikesh Arora flying high
A glowing tribute in The Financial Times heralded the new head of Softbank, India-born Nikesh Arora, as a "tough pla­yer" driven by global ambitions, and a man who speaks so fast—"like a machine gun"—that people struggle to follow him. Softbank's Masayoshi Son obviously thinks highly of Arora— "We have become so close, it's a bit crazy"—and that's why he poached him from Google. Obviously, Arora is comfortable with the fact his boss calls him up before he goes to sleep and when he wakes up. "My wife (Ayesha Thapar, daughter of industrialist Vikram Thapar) doesn't mind," says Softbank's man of the moment.
---
Math
66% Indian respondents think a bribe of gift or cash is acceptable to win business, says an EY Fraud survey
Models to get crowd funded
Peer-to-peer: Funds raised by issuing debt instruments to investors
Equity: Seed funding in exchange for equity in a start-up
Rewards: Seed funding in exchange for the finished product
Donations: One-time donations are tax-exempt under 80C in India
Source: Bloomberg, Quartz; Period: 2004-14
Chinese beers rule the world
Most popular beers in the world
Heineken (Netherlands) 1.5%
%age of world marketshare
Tweet That Matters
'A king with no guardian or critic to rebuke him, will be ruined even if he has no enemies' - Thirukkural 448

— P. Chidambaram (@PChidambaram_IN) May 25, 2015
---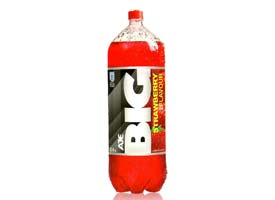 Mojo
The new cola player in India is from Peru
While Indian companies have given up, Aje, a cola company from Peru in South America, has found a niche. Aje entered India in 2010 and set up a bottling plant in Patalganga in Maharashtra, and has subsequently secured an 8% share of the market in the state. It plans to expand to the rest of India and set up 20 plants.
---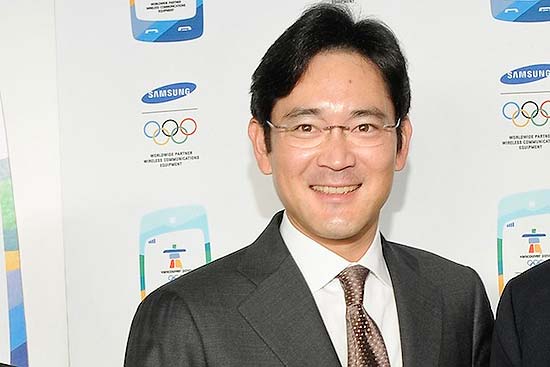 Mind
This week we learnt about…Samsung's heir-apparent
With family pat­r­ia­rch Lee Kun Hee recuperating from a heart attack, his son —Lee Jae Yong, 46—is restructuring Samsung's family holdings, making acquisitions and meeting leaders from China's Xi Jinping to Apple's Tim Cook. For now, top exe­­c­utives remain in charge of their businesses, yet the man also known as "Jay Y" is taking on a broader role and providing long-term vision. He has an undergrad degree from Seoul National University, the nation's top school, a master's from Japan's Keio Univer­sity and has studied for a PhD at Harvard Business School, though didn't receive a coveted degree.