1. Bad news from the farm
Unseasonal rains and hailstorms have played spoilsport for the Indian farmer. "Wheat production could drop by 4-5 per cent this year," agriculture minister Radha Mohan Singh said recen­tly. Of a total cultivable land of 60 million hectares, around 11.3 million hectares of crop area suffered damage in varying degrees. Given that there are state elections in UP and Bihar in 2017, the BJP government is pushing to ensure that states distribute the compensation in time. Worryingly, given the poor outlook for the crucial summer monsoon, there are expectations that the damage to crops like potato, mustard, maize and jowar may lead to a price rise.
2. All the elements of a corporate potboiler
The latest scandal involves tip-offs, insider trading, profiteering and kickbacks around a big-ticket merger. Only, the merger didn't happen at all. The US SEC has filed insider trading char­ges against two Indians based in the US who are said to have profited from advance information about the proposed Apollo Tyres-Cooper Tire and Rubber merger in 2013. US based entrepreneur Amit Kanodia got inside information from his wife who was a general counsel for Apollo. He in turn told Iftikar Ahmed, a partner at a VC firm. Both made more than $1.1 million of illegal profit and now face 20 years in prison and $5 million in fines.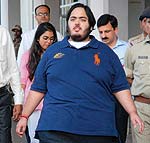 3. Austerity drive at Antilia
Event managers across Mumbai have been calling up singers and their managers to find out the availability for performances at the Ambani residence. The occasion: the birthday of Ambani's younger son, Anant, in April. Sources say the younger Ambani has okayed a shortlist of four, up-and-coming singers—Javed Ali, Mohammad Irfan, Ankit Tiwari and Amit Trivedi. Event management agencies chasing the contract for the evening are quietly phoning up artistes to explain the shortlist and stressing that the Ambanis were looking for easy-on-the-pocket-performance this time. Austerity in the air?
---
Math
Rs 25,000 crore Estimated annual value of the social service obligations of Indian Railways


$1.05 billion Achal Bakeri CMD, Symphony Ltd, the world's largest air-cooler firm


$1 billion Kiran Mazumdar-Shaw Founder-chair, Biocon, India's largest bio-pharma firm
Chronic Diseases On The Rise
Cardio-vascular 21%
Mental, neurological 20%
Respiratory 15%
Musculoskeletal 10%
Cancers 8%
Diabetes 3%
Others 23%
NB: Percentage of chronic diseases afflicting Indians
Source: GoI
Tweet That Matters
Make India simpler 4 doing Business Must ensure that no Act is more than 3 pages,no Rules r more than 2 pages& no form is more than 1 page.

— Amitabh Kant (@amitabhk87) April 7, 2015
---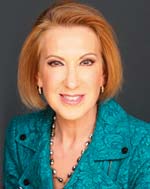 Mojo
Corporate America in the Presidential race
Former Hewlett-Packard CEO Carly Fiorina emerged as the first and probably only woman to enter the race to be Republican presidential candidate in 2016. Regularly voted to be one of the worst tech CEOs, male or female, she will probably be up against Hillary Clinton.
---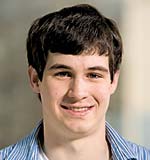 Mind
Last week we learnt about… Matthew Rognlie
A 26-year-old MIT graduate student is the latest challenger to French economist Thomas Piketty, who suggested a global tax on wealth. Matthew Rognlie, who published a paper with the Brookings Institution, argues that Piketty did not account for effects of depreciation in his analysis. He also showed that when depreciation is properly taken into account, the decline in the share of income going to workers versus capital owners can be explained through the rise in real estate value. Not surprisingly, The Economist saluted Rognlie "as the most serious and substantive critique that Mr Piketty's work has yet faced."