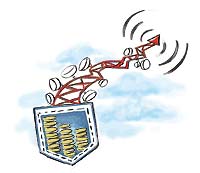 1. Rising Swell Of Telecom Tariffs
There is a quiet war going on between the telecom operators and the government on increasing consumer mobile call tariffs. While the telcos, fresh from a costly spectrum auction that has set them back by Rs 1.09 lakh crore, have been pressing for a tariff increase, the government has demurred. Telecom minister Ravi Shankar Prasad has asserted that according to "a back of the hand calculation", tariffs should not increase beyond 1.3 paise per minute and is confident that there will not be any steep hike. Telcos think otherwise, some are even considering increasing tariffs by 9-13 paise per minute. Expect some strong words soon.
2. Rumble In Jagan's Jungle
Over the last few days, the Enforcement Directorate has moved to attach assets of YSR Congress chief Jaganmohan Reddy's pals. The first was Rs 130 crore of Indu Projects MD Syam Prasad Reddy. The next day, the ED attached assets worth Rs 216.18 crore of the Ramky Pharma City India Ltd. Soon after, Jaganmohan Reddy was granted a meeting with Prime Minister Narendra Modi for 20 minutes. The meeting has been frowned upon by Telugu Desam stalwarts with whom the BJP has a tie-up. "While Jagan's case may or may not have come up, PM Modi's meeting with the YSR Congress leader is sending wrong signals about a non-tolerance policy towards corruption," says a TD leader.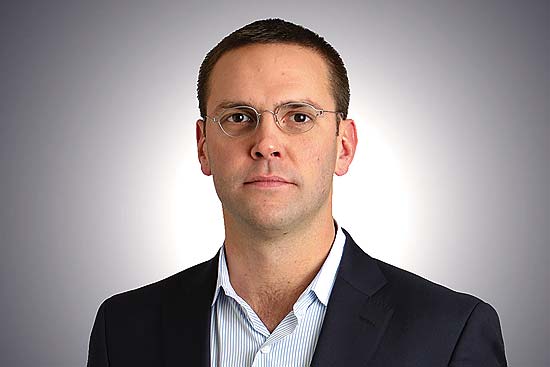 3. Low-Key Meet For Murdoch Jr
Strangely, the meeting of James Murdoch, the COO of 21st Century Fox, with Prime Minister Narendra Modi and ministers of his cabinet has elicited little attention. This is in sharp contrast to 16 years ago when James's father Rupert Murdoch came calling, and shared the high table with Atal Behari Vajpayee. So, what is Murdoch Jr up to these days? Officially, this was just a "cour­tesy call" while James was on holiday in India with his wife. Of course, the shadow of FDI in print remains ever-present in the background. Can we now expect further forays for Star in the Indian media landscape?
---
Math
Rs 1,041 crore Gift from Vijaypath Singhania to son Gautam, sparking off war over assets in Raymond Ltd
Southern comfort
How education loans stack up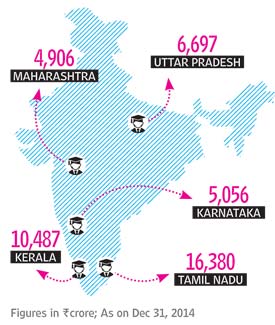 Corporate con call cursing
CEO profanity spiked on bad times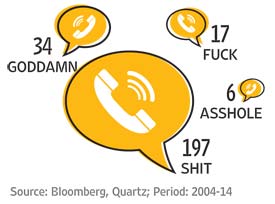 Tweet that matters
FYI,according to @FT, #Japan is latest to defy US in looking to join #China led #Asian Infrastructure Investment Bank http://t.co/QYjgc8ZCEo

— Mohamed A. El-Erian (@elerianm) March 31, 2015
---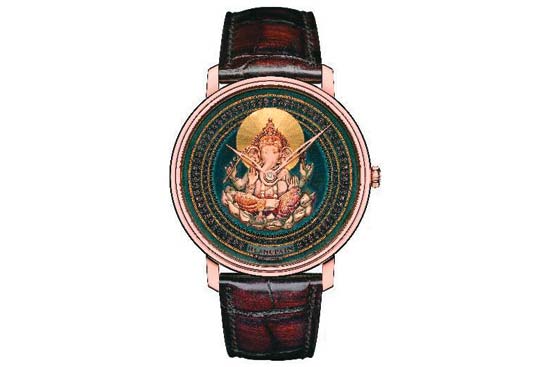 Mojo
Ganesh watch Big hit at Basel fair
Blancpain is the world's oldest watch manufacturer, and this year at Basel it launched The Métiers d'Art Shakudo models, featuring traditional Japanese shakudo engravings. Four models, each bearing a unique image produced through shakudo engraving, and damascening, were launched. All eyes were on the one featuring the image of Ganesh.
---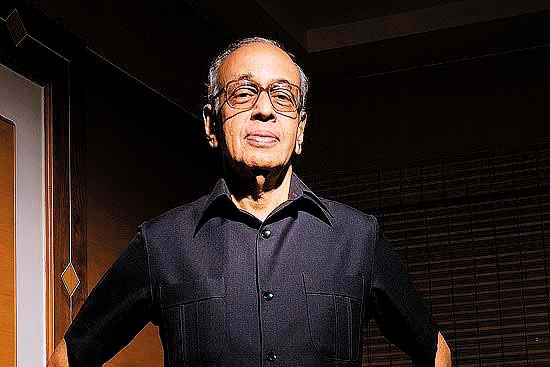 Mind
This week we learnt about…India's humblest billionaire
Compared to flashy counterparts from North India, southern business houses are typically understated. Consider R. Thyagarajan, head of the Rs 60,000-crore Shriram group—the vehicle financing behemoth—a self-professed Gandhian. According to an interview in Corporate Citizen, Thyagarajan doesn't own a mobile phone, travels in a Maruti Swift, does not have an office of his own ("because a place should be ava­ilable for others if they need it") or a personal secretary. Thyagarajan expla­ins his philosophy with a simple quote: "Maybe I'm one for whom the ego is not significant."