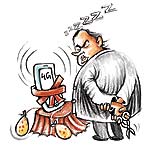 1. Mysterious Delay in Reliance's 4G Offering
Over four years after the announcement of its grand plans, India is still awaiting Reliance Jio's 4G offerings. Despite being the only company with a pan-India licence and 4G spectrum, Reliance Jio has lost its early mover advantage as many other companies have started 4G services in the country. The comp­any has hired people and tied up with tower companies and undersea linkages for its services. Now, it is also participating in the forthcoming spectrum auction even as it awaits security clearance from the government on its multi system operator (MSO) licence. The mood in the market has turned from anxi­ety to doubts about whether the industrial giant is in a position to start its services soon.
2. Maruti Case Finally Takes A Turn
There is a glimmer of hope for the 147 jailed workers of Maruti Suzuki, with the Supreme Court giving bail to two of them. The workers were jailed after their agitation led to the death of the company's HR manager three years ago. Though no concrete evidence has been found against any person or group yet, 147 workers had been charged with the murder of one person and jailed for three years. The workers and their families hope that the latest development will be the beginning of the end of their miseries, as more workers would be granted bail by the apex court due to lack of direct evidence against them.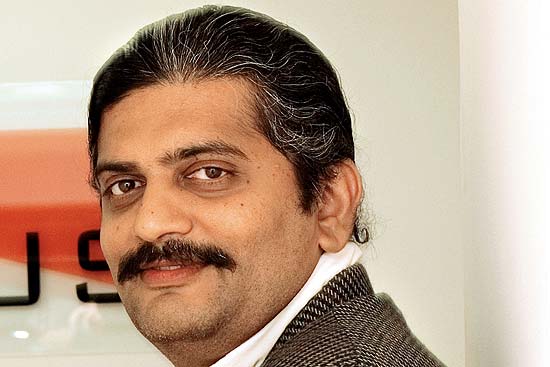 3. Smart Cities for All Indians?
Going by the many conferences being held, smart cities are the biggest flavour of the moment. At a conference on smart cities organised by the Indo-French Chamber of Commerce and Industry in late January, economist Laveesh Bhandari stirred up a storm with his paper. He wrote: "Even with high prices, the conventional laws in India will not enable us to exclude millions of poor Indians from enjoying the privileges of such great infrastructure. Hence, the police will need to physically exclude people from such cities, and they will need a different set of laws from those operating in the rest of India for them to be able to do so."
---
Math
1.95 m tons India's outbound shipment of beef in the year till October 2014; India is the world's top beef exporter after Brazil.
Click here for funding
Fundraising by Indian e-commerce companies in 2014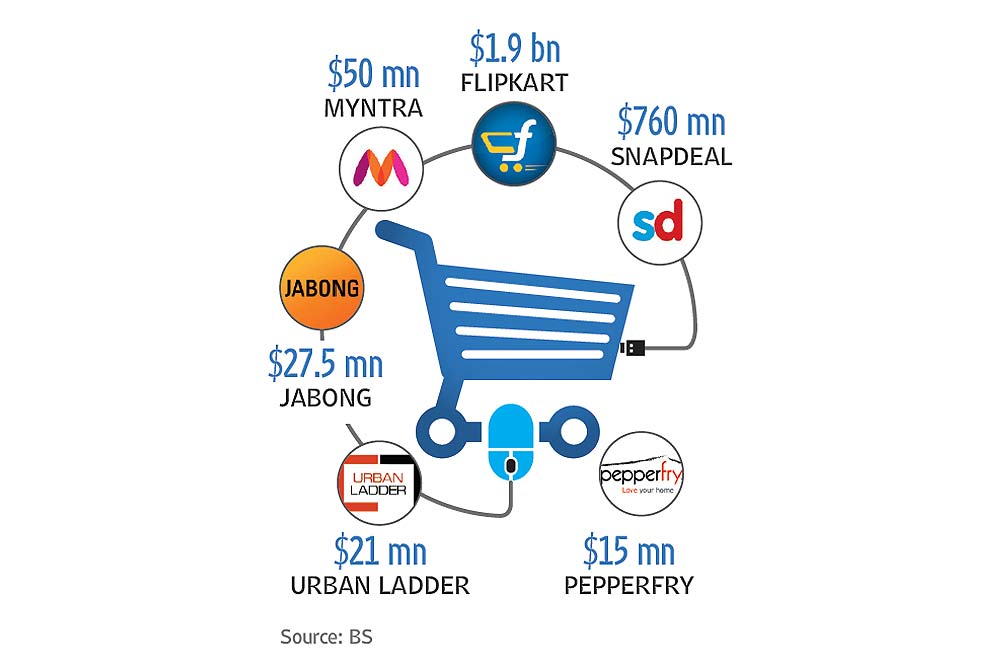 Top 5 States With the Money
Grants by 14th FC
Jammu & Kashmir Rs 65,703 cr
Uttar Pradesh Rs 49,381 cr
Himachal Pradesh Rs 43,810 cr
Andhra Pradesh Rs 36,588 cr
West Bengal Rs 35,160 cr
$114 billion Amount of equity India's 250 largest corporate borrowers would need to raise in order to deleverage.
---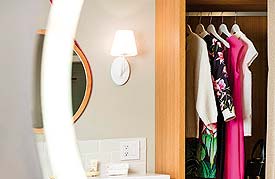 Mojo
Virgin's New Women-Friendly Hotels
Richard Branson's new Virgin Hotel in Chicago is positioned as a female-friendly hotel for working women. The luxury hotel also offers guests a 'Lover's Intimacy Kit'—a $20 tin of temptation, you might call it. Inside, you will find two condoms, personal lubricant and a vibrator!
---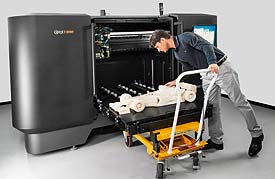 Mind
This week we learnt about…3D Printing
This week we learnt about…3D Printing
This could make everyone a manufacturer. Companies across the Indian spectrum are adopting the new, cutting edge 3D printing technology to deve­lop products and prototypes in a cost effective manner. The technology— which enables companies to actually manufacture products and prototypes with the help of computer aided design­—can save millions of rupees in product development. Indian companies like Tata Motors have also adopted this technology in a big manner. With ink and laser printer giant HP coming into the fray, it is expected that the prohibitive costs of 3D printers will come down.