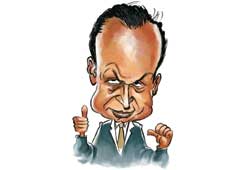 1. A Change Of Fortunes?
Of late, Reliance ADAG chairman Anil Ambani's star has been shining somewhat brighter. First, two of his coal blocks were spared the axe and not named among the 214 blocks cancelled by the Supreme Court. Then, he was one of only nine people, and the only industrialist, to be nominated by PM Narendra Modi for propagating his Swachh Bharat campaign. This sure is good news for a group that has been beleaguered by huge debts in recent years. Of course, Anil has always been known to be close to Modi and had only last year lavished praise on him at the Vibrant Gujarat Summit, calling him "a king among kings," who had "Arjuna-like clarity of vision and purpose".
2. A High-Octante Marriage In The Works
Nudged by the PMO and the petroleum ministry, the state-owned Oil and Natural Gas Corporation (ONGC) is looking at the possibility of taking over the "technically challenging, high pressure, high temperature" KG Offshore KG-OSN-2001/3 block of Gujarat State Petroleum Corp, which was once touted by then Gujarat CM Narendra Modi as one of the biggest gas finds. The estimates of the gas reserves have since been sharply lowered to 2 trillion cubic feet. Nearly nine years after GSPC made its first discovery in the block, also known as KG-8 or Deen Dayal Gas Field, GSPC is still to start production due to technical challenges and the consequent high costs. Despite the political push, the process of forging an alliance could take a year or so.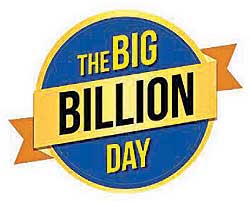 3. After The Hype, The Damp Squib
Flipkart royally messed up its "Big Bilion Day" bumper sale. After the huge media blitz, irate customers found that the rea­lly discounted products ran out in seconds and sported a "Sold Out" tag. For many other categories, the prices were hardly discounted. Worse, its website kept on crashing. Then, Flipkart founders sent an apology to customers. Flipkart's fun was also marred by Snapdeal and Amazon, who also announced bumper sales on the day. And now fresh problems could come from the unwillingness of manufacturers to supply to e-retailers, who normally deep-discount products.
---
Math
36 Number of revived industrial projects in the September quarter, compared to 20 in the June quarter.
Which college majors earn the most
The Hamilton Project has done a massive study on which US college majors earn the most and the least. Here are median lifetime earnings in $ million …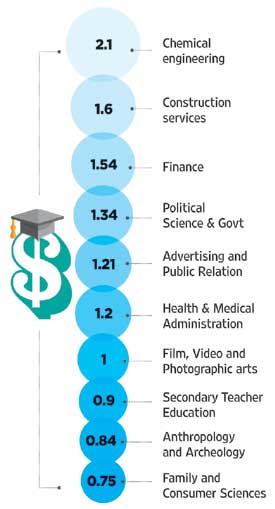 20,000 cr The I-T notice on Nokia's phone-making plant near Chennai. Nokia suspended operations at the plant.
---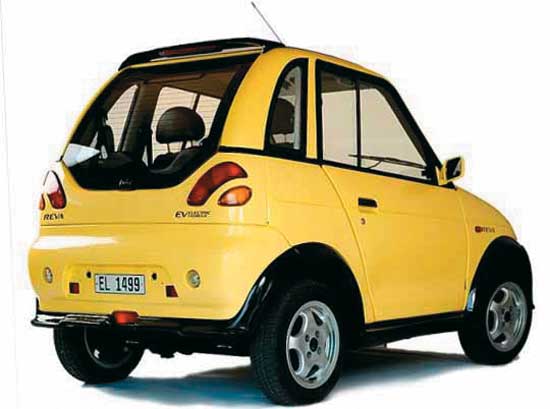 Mojo
What does this car remind you of?
Two Indian cars make it to a listing of the "worst car ever made" by readers of UK's Auto Express magazine. At No. 2 is the Reva, described as "ugly as sin, a tiny uncomfortable box". And at No. 5 comes Rover's City Rover (Tata Indica), with its "build quality coming in for particular criticism".
---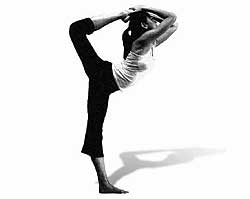 Mind
This week we learnt about…the yoga tax
Just what is yoga? That is question being raised in some US states. From October 1, 2014, the capital, in DC, has imposed a sales tax of 5.7 per cent on yoga centres (as well as all premises "the purpose of which is physical exercise"). But the yoga lobby is arguing that exercise is just a by-product of a yoga, which integrates the mind, body and spirit. They feel no tax should be applied on it. That's why some US state authorities ruled in 2012 that yoga was not "true exercise"— and exempted it from local sales tax. But the DC local tax authorities are clear—it's exercise. And the debate continues….