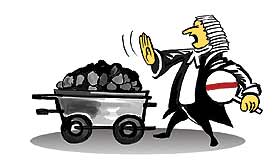 1. Taking on the coal mafia
The Supreme Court verdict in the coal scam case bears out that the "accountants" to the nation—the Comptroller and Auditor General and his staff —knew their job (despite the political bosses trying to malign them). As in the case of 2G spectrum scam, the SC has given a damning verdict against the government for irregularities in the "arbitrary and illegal" allocation of 118 coal blocks from 1993 to 2011. However, unlike its decision two years ago to cancel all 122 2G spectrum licences in one fell swoop, this time round, the highest court has decided to be a bit more judicious and not invite the charge of being anti-development.
Advertisement opens in new window
2. The A-List People
In his previous visits to neighbouring countries and to Brazil, Prime Minister Narendra Modi shunned journalists: just a handful accompanied him. But in his first major overseas trip—to Japan later this month—the business-friendly prime minister is ensuring that India Inc is properly represented in the Orient. That is why there is an a la carte serving of the Who's Who of corporate India, the most notable being the two big As—Mukesh Ambani and Gautam Adani. The others in the cherry-picked pack include Wipro's Azim Premji, ICICI Bank's Chanda Kocchar, Bharti Enterprises' Sunil Mittal, Sun Pharma's Dilip Sanghvi, TCS's Ramadorai, Essar's Shashi Ruia and Biocon's Kiran Mazumdar Shaw. Vibrant India?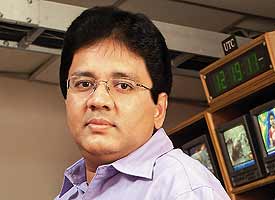 3. Is SpiceJet in more trouble?
Advertisement opens in new window
Budget airline SpiceJet's ascent to No. 2 position in Indian aviation has ironically come at a time when nothing else is going right for the carrier. Last week the loss-making airline—Rs 124 crore for the April-June quarter, its fourth straight quarter of loss—issued 18.9 crore convertible warrants to its promoter, Kalanithi Maran. The airline is seeking external funding. Worse, it is being affected by a steady exodus of top executives—four honchos have quit in the past two weeks, and 60 pilots have reportedly put in their papers.
---
Math
36D The average bra size sold at Marks & Spencer has increased from 34B to 36D over the last ten years. Marks & Spencer sells 23 million bras annually.
Family Business
Figures denote number of family members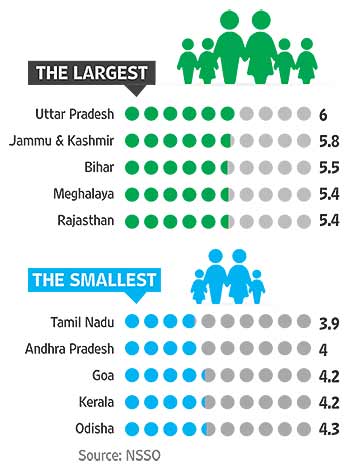 Advertisement opens in new window
65M The number of monthly users from India at mobile messaging site Whatsapp; the site has added 15m users in the past three months.
17,603 Maximum number of containers on a cargo ship ever. The Maersk Triple-E set sail from Spain to Malaysia on July 21 with this payload.
---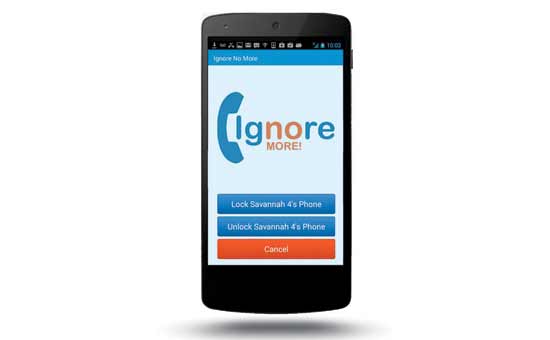 Mojo
When they are not taking your call
Children with smartphones are known to ignore calls and SMSes from parents. When activated, this 'Ignore No More' Android app ensures parents can lock the child's phone remotely until they call back.
---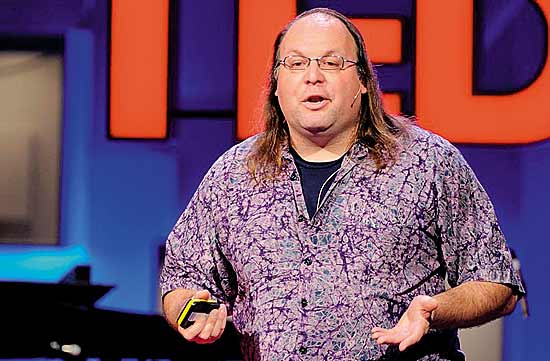 Mind
Advertisement opens in new window
This week we learnt about pop-up ads on the Internet
In a bitter-sweet moment, the inventor of the hated pop-up advertisement apologised for its creation. "I wrote the code to launch the window and run an ad in it. I'm sorry. Our intentions were good," says Ethan Zuckerman in an essay for The Atlantic magazine. Zuckerman is currently director for the Center for Civic Media at MIT. He developed the pop-up advert in the 1990s, while working at web-hosting service Tripod.com. What is his solution? "One simple way forward is to charge for services and protect users' privacy," Zuckerman replies. Now where have we heard that before?