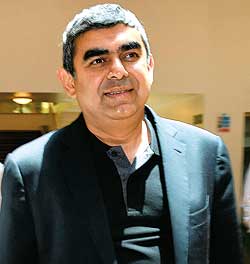 1. The new man at Infosys
North is north, south is south and the two aren't on the same front-page. While Delhi was obsessing about what Natwar Singh had to say, the only object of interest in Bangalore last week was what Infosys's new CEO would have to say on his first day at work. In the imposing boardroom of the once-bellwether IT company, and in attire so sharp it would have made a Soprano paterfamilias scratch his chin in envy, Vishal Sikka didn't disappoint with his folksy wisdom, invoking Stewart Brand, Deepak Chopra and other zen masters. Sikka's candour surprised one editor, who asked how he would marry his free-flowing thoughts with iron-cast systems in a company clearly at the crossroads. "Hippies have processes too," Sikka said. "Mr Sikka," called out another reporter seeking his attention. "That's my father," replied Vishal.
2. From AAP to BJP, political roulette
After the elections comes the switcheroo. So Sanju Verma, former CEO and MD of Centrum Capital, who had joined and left (within four months) the Aam Aadmi Party (AAP) in January, is now with the BJP. According to a report in Pune Mirror, Verma, who joined the BJP a while back, has been appointed as the co-convenor of its 'intellectual cell'.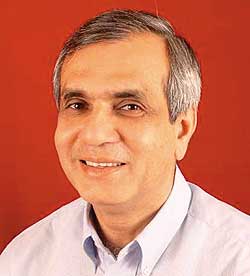 3. Jobs for the boys
Economist Rajiv Kumar—one of the experts who provided inputs to the BJP in the run-up to Elections 2014— seems to be on to other tasks. He's a fellow founder of Pahle India Foundation, an NGO which has been trying to replicate and scale up success stories and innovations in the country. Modi sarkar may have been tardy in taking some of Pahle India's experiments on board, but Kumar seems happy that some state governments are trying to "achieve the much-needed paradigm shift in development thinking and practices". Its ideas include the promising South Afr­ican low-cost housing technology, 'mol­adi', that can help build sturdy houses for as low as Rs 1,500 per sq feet within four weeks. Another project they are pushing promotes use of bio-toilets, a tested solution for areas with low water availability.
---
Math
The demise of soda?
Change in US beverage consumption, 2003-13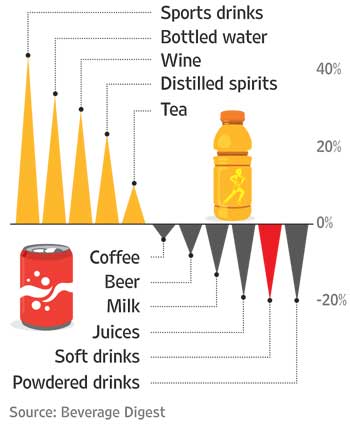 Beyond the World Cup
Number of penis enlargement operations by country
Germany 2,786
Venezuela 473
Spain 471
Mexico 295
Colombia 266
Italy 256
Brazil 219
Argentina 73
USA 61
Iran 12
Source: ISAPS
$320bn A year after a depreciating rupee sparked off panic, India's foreign exchange reserves are nearing a lifetime high
---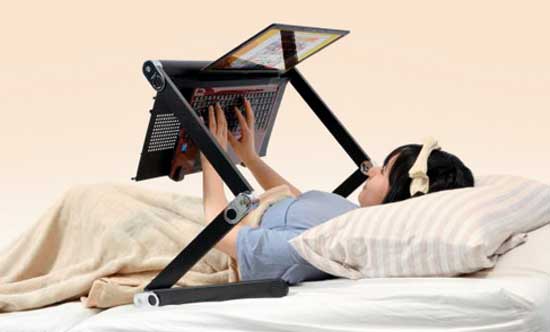 Mojo
Is this the future of work?
Feeling too lazy to get out of bed to go to work? There's hope yet. Japanese firm Sanko is selling a new 'dozing desk', which allows users to type on their laptops while lying in bed. It retails for $90.
---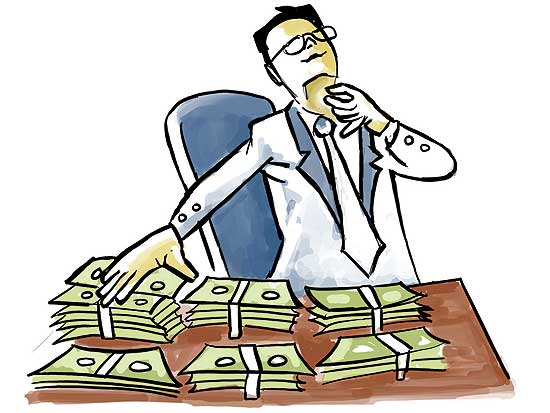 Mind
This week we learnt about… The bankers' oath
Should it be mandatory for bankers to take an oath, just like doctors do? Such a demand has come up in England after a series of scams in the banking sector. ResPublica, a think-tank in England, has mooted such a compulsory oath to "confront impropriety" and instil stronger ethics among bankers. The proposed oath puts customers first and says: "I will confront profligacy and impropriety wherever I encounter it, for the conduct of bankers can have dramatic consequence for society." But will this make any difference in a country where scams and corruption are deeply ingrained?