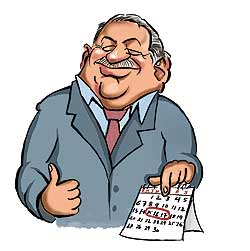 1. Injecting the three-day week idea
The world's second-richest man, Carlos Slim—the CEO of Mexican firm Telmex—stirred up an old debate by suggesting that the work week be reduced to three days. The extra long weekend, he feels, will help increase quality of life and productivity. The tradeoff: longer working hours (as many as 11 hours a day) and pushing the retirement age to 70 or 75. He's testing this theory out at Telmex, where workers over 50 can voluntarily continue working only for four days a week. In Europe, some countries agree with the premise that putting in fewer hours actually helps improve productivity. But try pushing this in countries like India and the US….
2. PPP Pointsman Puts in Papers
Was Gajendra Haldea, former advisor to Planning Commission deputy chairman Montek Singh Ahluwalia, asked to step down or did he quit on his own? Haldea declined to clear the air on the issue. But sources close to him say a whisper campaign questioning Haldea's continuing presence in the commission pro­ved to be too much to handle. There was also no clarity on whether the new government wanted him to carry on with the work he had been handling, claimed sources close to Haldea. It was a quiet exit then for the pugnacious Haldea, who has sparred with various government agencies in the past.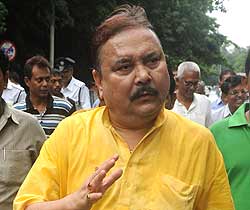 3. Footwear for thought
West Bengal's ruling party leaders—from sports minister Madan Mitra to education minister Partha Chatteree and MP Kalyan Bandyopadhyay—are known for their fondness for foreign branded sneakers like Nike or Reebok. In fact, when Outlook accosted Madan Mitra in a pair of bottle-green Adidas sneakers with shiny black laces just as he was about to enter a cabinet meeting, he revealed: "This pair has been gifted to me personally by the managing director of Adidas, who flew in from New York to Calcutta and dropped in at my office to present me with a pair, saying that I was among his best brand ambassadors."
---
Math
40% Former McKinsey head and insider trading convict Rajat Gupta's fellow prison inmates who are sex offenders.
Source: Bloomberg
India's Power Matrix
Power generation by utilities in billion KWh in 2013-14
Hydroelectric 134.85
Thermal 792.48
Nuclear 34.27
Bhutan Imports 5.60
Source: Economic Survey
Up, Up And Away
Domestic and international airline passengers, in millions
2010-11 88.9
2011-12 99.6
2012-13 97.7
2013-14 103.3
Source: Economic Survey
60 Number of days William S. Pinckey, Amway India's CEO, spent in jail thanks to Andhra Pradesh's drive against direct-selling firms. He's now out on bail.
---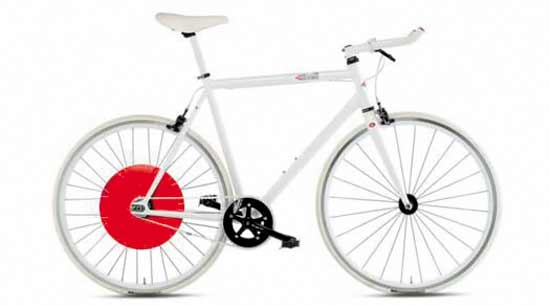 Mojo
Is this the future of the bicycle?
The humble cycle will soon be equipped with the Copenhagen Wheel, a sleek electric pedal-assist motor in the oversized red hub of a normal back bicycle wheel. Operated via a smartphone app via Bluetooth, thousands of these will be shipped by late 2014.
---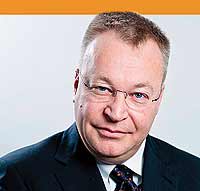 Mind
This week we learnt about…How not to draft a memo
A 1,100-word e-mail by Microsoft senior manager Stephen Elop announcing layoffs has become an instant classic on 'how not to fire people'. In an acerbic critique in the FT, Luce Kellaway tears into Elop's missive, saying it's "a case study in how not to write, how not to think, and how not to lead a business". At the end of a jargon-strewn letter— which many couldn't go through despite repeated readings—Elop announced the reduction of 12,500 employees. The mail begins with a jocular "Hello There" and ends with "regards"—those are the clearest bits in this layoff letter.