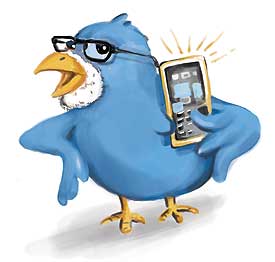 1. When AB promotes LG
Eyebrows were raised when one of India's top Twitter users promoted a product from his account. When Amitabh Bachchan, who has close to 10 million Twitter followers, sent multiple tweets promoting a phone, many of the actor's fans were not amused. Bachchan tweeted about an LG phone which sports his autograph: "@Srbacchhan: T 1152 - This mobile is quite something...amazing features, facilities and user friendly appliances...launched it today the #LGG3..!! The response from Twitterati wasn't all complimentary—one of them tweeted: "Sirji, humble request, dont turn ur twitter feed into a commercial channel...." But for how long will etiquette stand up against commercial considerations, especially when there's big moolah to be made?
Advertisement opens in new window
2. Will Nadella broker peace?
It is common knowledge that the CMs of Telangana (K. Chandrasekhara Rao) and Andhra Pradesh (N. Chandrababu Naidu) are not on talking terms. Many officials say only one man—­Satya Nadella, CEO of Microsoft—can play peace agent. Nadella hails from Hyderabad, and is due to visit the city in August. While KCR is going all out to woo Microsoft to expand its operations in the city, Naidu wants Nadella to help develop the IT sector in AP. According to chatter among bureaucrats, Nadella might just be the man who will organise a meeting between the two warring CMs while discussing business.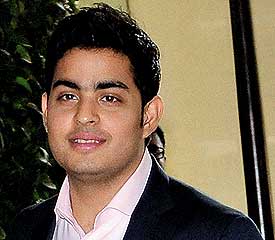 3. Akash Ambani's coming of age
Given the zealousness with which the Ambanis have protected their children from the media, the first coming-of-age interview by Akash Ambani—the elder son of Reliance Industries' Mukesh and Nita Ambani—in Hello! magazine is noteworthy. Akash, 22, will be working on the Reliance Jio project—exactly like, the article stres­ses, father Mukesh's mentoring at Jamnagar refinery by the Reliance group's legendary founder Dhirubhai Ambani in the late 1980s. From movies to sailing, Akash comes across as a fairly regular bloke in this sanitised interview that has no reference to his alleged involvement in an Aston Martin car crash in Mumbai earlier this year.
Advertisement opens in new window
---
Math
$870mn The amount Indians sent in 2013 in response to Nigerian advance fee fraud emails (also known as the "419 Scam").
Foreigners Are Coming
Foreign tourist arrivals
$ Earnings

---

2011-12
6.31 million
$16.5 b
2012-13
6.58 million
$17.7 b
2013-14
6.97 million
$18.1 b

---

Source: Economic Survey
Calling A Wireless Revolution
Total Telephones

Advertisement opens in new window

Overall Tele-density

---

2012
951 million
78.66%
2013
898 million
73.32%
2014
933 million
75.23%

---

Source: Economic Survey
$475mn Reported value of US media group Forbes, sold recently to a clutch of Hong Kong-based investors. Steve Forbes continues to remain Forbes editor-in-chief.
---
Mojo
Are heel-less shoes the latest fashion trend?
These uncomfortable, ugly, gravity-defying women's shoes are gaining in fashion currency, with many actors and celebrities (Victoria Beckham and Emma Watson, to drop some names), wearing these walking disasters. Tread with caution.
Advertisement opens in new window
---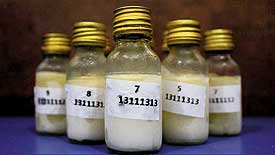 Mind
This week we learnt about…India's breast milk banking network.
Based out of a hospital in Udaipur, the first human milk bank in north India has been supplying milk free to children who require it. According to a BBC report, over 660 lactating women from the vicinity of the Maharana Bhopal General Hospital have agreed to donate milk once a week. This has been used to feed 450 babies kept in the hospital's neonatal intensive care unit. The Divya Mother Milk Bank is run within the premises of the hospital and was set up by an Udaipur-based NGO. Child malnutrition is a major issue in India. Breast milk banks have been successful in Brazil.