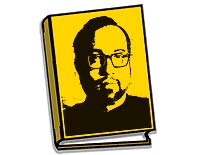 First Chances
Mihir Sharma's Restart: The Last Chance for the Indian Economy has made it to the longlist of the Financial Times McKinsey Business Book of the Year Award. There are 15 books and the current favourite is Anne-Marie Slaughter's Unfinished Business, about the gender gap prevalent in new and old businesses. There are many tech books in the list—Elon Musk, on the man behind Tesla electric car; Digital Gold, on Bitcoin; and The Rise of the Robots, on automation. The shortlist will be announced in mid-September.
---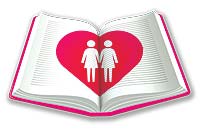 Banner Beware
The raging controversy in the book world is taking place in Venice. The city's new mayor has taken off 49 picture books for young children showing same-sex families from schools, saying he had to think of the majority of families with a mother and a father. This led to Italian authors being outraged; some 250 said they won't sell their books in Venice. Only two books were actua­lly taken off classro­oms. The controversy has raised questions about what's a good time to expose children to alternate sexuality.
---
Those Shoelaces
Once Georges Pelorson, Samuel Beckett's close friend, was taking a walk with him. He noticed that Beckett was walking gingerly, shuffling his feet. Pelorson asked him if was tired, Beckett said no, but that his shoes were very tight. Later Pelorson discovered that Beckett was wearing the shoe size of his idol James Joyce, whose feet were much smaller. Beckett was so obsessed with Joyce that he imitated him all ways—dressed like him, ate the same food Joyce liked and even wore his shoe size!