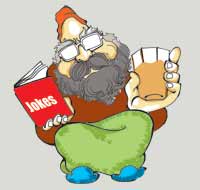 The Good Lifers
It must rank as the most fun farewell to anybody—an evening of music, dance and drinks at Khush­want Singh's son Rahul Singh's flat in Sujan Singh Park (organised by aut­hor and diplomat Bhaichand Patel, who has rented the flat for years, and KS's friend and industrialist, Vikramjit Sahney), the block of houses opposite Khan Market in Delhi where the 'not a nice man to know' lived all his life with the iconic, if a trifle terse, board at the entrance: 'Please do not ring the bell unless you are expected'. Vikram Seth spoke eloquently about Khushwant's generos­ity, Fali Nariman about his wit and humour, David Davidar about how he dared to take on the mightiest and Rahul Singh reminisced about what a stickler for time he was. Vinod Dua and his wife sang one of Khush­want's favourite songs—Ude Jab Jab Zhulfen Teri (from Naya Daur)—and Shovana Narayan twirled to Aaj Jaane Ke Zid Na Karo (another favourite).
Advertisement opens in new window
---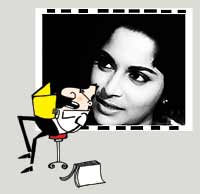 Oh, Chinnannaa!
Here is a little nugget from Nasreen Munni Kabir's Waheeda Reh­man book. Wah­eeda's first dance and song was in the 1955 Telugu film Rojuli Mar­ayi (Times Have Chan­ged), which she did when she was 17 to help with household expenses, as her father had died four years earlier. Later, none other than S.D. Burman copied the tune for the song Dekhne me bhola hai dil ka salonaa, Bambai se aaya hai babu chinnannaa, from Bambai Ka Babu. If you have been intrigued by the word 'chinnannaa' in the Hindi version, Majrooh Sultanpuri, who wrote the lyrics, decided to keep the Telugu word from the original. You can watch it on YouTube by searching for Rojuli Marayi.