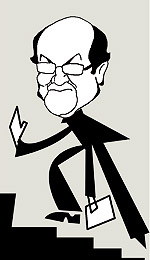 Road To The Fair
No, there will be no Salman Rushdie this time at the Jaipur Literary Festival (in fact, Zoe Heller, the lady who demolished Joseph Anton in The New York Review of Books, will be there). Other big Indian and foreign names have been finalised—Mahashweta Devi, Howard Jacobson, K. Satchidanandan, Manil Suri, Ahdaf Soueif, John Burnside, Timothy Garton Ash, Ruchir Sharma.... The buzz has begun and travel agents are finding it difficult to find tickets and accommodation for that week (January 24-28).
---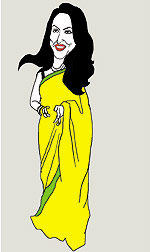 Dawn Of A New De
Shobha De has a new imprint to herself. Sde is Penguin's line of books showcasing celebrity authors like Bollywood stars and business honchos chosen by De and cover business, cinema, lifestyle and people. The first Sde book is Kareena Kapoor: The Style Diary of a Bollywood Diva where the star has tips about what to eat and wear and how to look like a supermodel—a seductress, the geeky-glam look, to the girl-next-door look. Other books in the works are Adi Godrej: A Biography and Breaking Up: Your step-by-step Guide to Getting Divorced.
---
Last Roll Of The Dice
If any Bollywood filmmaker is looking for a book to make into a racy movie, former Outlook managing editor Sandipan Deb's The Last War is the answer. It's modern-day Mahabharata transported to the Bombay mafia gangwars, starting in the '50s to the present, with clearly-etched characters based on Krishna, Arjuna, Yudhishthira, Bhima, Duryodhana, Draupadi and Shakuni and so many twists and turns, backstories and set-pieces that the film may have to have Part I, II, III.