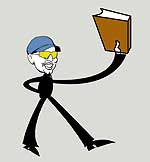 Uniform Bounce
Earlier this year, Random House pulled off a coup of sorts when it signed up Yuvraj Singh to tell the story of his fight against cancer in a book titled In Different Form that will be out in a few weeks. Now, veteran sports journalist Makarand Waingankar's book on the cricketer, Yuvi, published by Harper, was launched last week. Yuvraj was there, so were Dilip Vengsarkar and Kapil Dev. Apart from Yuvi's cricketing talent, the book also talks about his fight against cancer. Now, will this impact the sale of Yuvi's own book, or raise curiosity about it? Random House will be hoping it's the latter.
---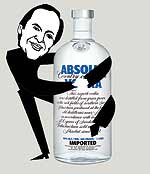 Suitable? Absolutly!
He must be the only Indian author to figure in an ad—Absolut Seth. Yes, move aside all you femme fatales and macho men, it's our own suitable boy, Vikram Seth, in the Absolut vodka ad, etching a blue bottle for the brand. But he seems a bit too self-conscious, uttering those lines, considering how articulate he is in real life. Perhaps a generous shot of the product before the shoot may have evaporated some of the inhibitions. But we'll take a gawky Vikram Seth over a rasping Amitabh Bachchan or a bubbly Priyanka Chopra.
---
Payment In Theory
Writer and academic Amit Chaudhuri has won the won the Rs 25 lakh Infosys Prize for outstanding contribution to the humanities in literary studies. This is the first time the prize, instituted in 2008, is being given for literary studies. The citation notes the prize is awarded for his imaginative and illuminating literary criticism, reflecting a complex literary sensibility, theoretical mastery, along with a probing sense of detail.