A Bare Act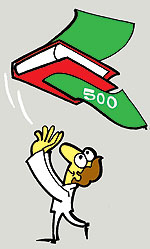 Literary prizes—and there's been a spurt of them in India this year—all follow the same model: summoning all those short-listed to gather together and bite their knuckles until it's time for the grand announcement. The winner then walks up for the prize, looking suitably surprised. This time, thank heavens, the Shakti Bhatt First Book Prize Foundation has given up the pretence: the winner of the 2009 prize of Rs 1 lakh is Mridula Koshy for her collection of stories, If It Is Sweet. If they choose to attend the prize-giving, the losing contenders—Chandrahas Choudhury (Arzee the Dwarf), Parasmita Singh (Hotel at the End of the World), Palash Krishna Mehrotra (Eunuch Park), Mimlu Sen (Baulsphere) and Anuradha Roy (Atlas of Impossible Longing)—will at least be spared the melodrama.
---
Sights From Above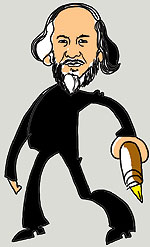 Nobel Prize co-winner R.K. Pachauri has a literary bent: he loves to compose poetry as "light relief". But be not afraid, his poems are not being published (as yet). Instead, he is coming out with his debut novel, Return to Almora, early next year. And, no, it's not about climate change but about a young man from Nainital who fantasises about women and sex, then reforms, going on a spiritual quest that takes him across the world and lands him back in Almora.
---
Texting Nought
For all those with a taste for Kapil Sibal's poetry, his publisher, Pramod Kapoor of Roli Books, promises us that he's hard at work on his second volume of SMS verse. Sibal, incidentally, coined a new word for Om Puri's biography written by his wife, Nandita—it's a spousography!