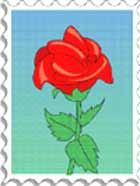 Hot off the press
For a few years now, when it's hot in Bangalore, it's very hot. That's saying something for a city where, not so long ago, fans were unheard of. The most popular dance hall of the '40s, Fennel's, on South Parade (today's M.G. Road), didn't have them. Cask beer sufficed as coolant for the British soldiers who thronged the place. When Fennel's was refurbished in 1948 as the offices of a newly conceived newspaper, the general manager, the late, lamented C.G.K. Reddy, installed ceiling fans for the first time. Bangaloreans said he was crazy. That first impression didn't deter him and the paper's fabled editor, Pothan Joseph, from building Deccan Herald into the city's flagship daily.
Today, self-respecting offices and homes in Bangalore have split air-conditioners and private generators to overcome government-induced powercuts. Wayward weather patterns across the globe must be one reason. But locals never belittle the contributions made by their elected rulers: a tribe called Corporators, aided and abetted by their friendly neighbourhood MLAs. In the old days, Maharajas planted shade trees, which made some of the city's streets famous for their canopies. Only a couple of canopies are left standing today; the others having vanished, like authors at the Jaipur LitFest.
The elected Maharajas of the Corporation devised a system of auctioning trees, their contractor buddies bidding for the timber as though they were tycoons bidding for cricketers. Obviously, there is profit to be made every time a majestic tree is brought down. In the last two to three years, some 50,000 trees have been felled in Bangalore, according to one environment group. For the Metro rail, the authorities had announced that only 400 trees would be cut. Already 750 have been axed, and work on the Metro is not even halfway through. Democracy is a wonderful tool to fool the people.
---
Highjack-ku most unfair-ru
Unlike Mumbai and Chennai, Bangalore's name change was merely swalpa adjust maadi with the spelling—from Bangalore to Bengalooru. And the initiative was taken by a renowned writer, not politicians. The Jnanpeeth-winning novelist, U.R. Ananthamurthy, put forward a simple argument at the 2005 Kannada Sahitya Sammelana. "In the Kannada language, 'u' is a great enabler. Take any English word and you can make it into a Kannada word by affixing 'u'. Chair, chair-u, Table, table-u." No one could resist that appeal to sentiment. Some confusion lingered: was it Bengalooru, or Bengaluru, or Bangalooru? No subsequent Sahitya Sammelana has addressed that momentous issue. Obviously, everyone is satisfied that, u or oo, the sound is unmistakable.
Suddenly, out of nowhere, came Dhanush, guerilla style, and hijacked the 'u' sound. Why this Kolaveri di may convey no meaning, lift no soul. It appropriates for Tamil what was rightfully Kannada's. Worse, it subjects the 'u' to audacious subversion:
Moon-nu colour-u white-tu
White-tu skin-nu girl-lu girl-lu
Girl-lu heart-tu black-ku
My future-u dark-ku
A filmstar's future going dark is no big deal compared to the future of Kannada's enabler-ru sound-du? Perhaps the Sahitya Sammelana should order a return from Bengalooru to good old Bangalore.
---
Firewalled-In
New York and London, Paris and Shanghai grow and grow and remain liveable, zestful, creative. Why do Mumbai and Bangalore grow and grow—and choke? It's easy to blame our planners, read ministers, for not being able to see beyond the next elections. But don't forget the unchecked boom of the urban population. In 2000, Bangalore district was home to 5.5 million. Within just a decade, it registered the highest population growth rate in the country: 46.18 per cent. Delhi was a poor second with 20.96 per cent. The population count for Bangalore in 2011 was 9.6 million.
Of course, it wasn't the local population that multiplied from 5.5 to 9.6 million. The immigrants did it. That is why the blame should be lain at the doorsteps of icons like N.R. Narayana Murthy. If he hadn't started Infosys in 1981, Bangalore would not have become a magnet for hi-tech immigrants from home and abroad. If he had not got Infosys rated as the Best Employer of 2000, hordes of immigrants would not have flocked to the Best Employer's town. If he had not won for Infosys the Most Admired Knowledge Enterprise Award in 2003, more immigrants and more IT companies and more hotels would not have seen Bangalore as paradise. Narayana Murthy and other icons like Azim Premji made Bangalore Asia's Most Admired IT destination. If that had not happened, the city's population would now be around half of what it is, and we would have been able to saunter into Greens for a civilised mug of beer or into mtr for an unmatched cup of decoction without having to wait in a queue. Alas, progress!
---
Last Week, I Heard...
A Bangalorean say: "Karunanidhi lost and that was that. Chandrababu lost and that was that. Achuthanandan lost and that was that. In Karnataka, Yediyurappa lost. That was not that."
---
Founder-editor of Asiaweek, T.J.S. George is the acclaimed biographer of M.S. Subbulakshmi
Email your diarist: editor AT outlookindia.com