Seventy-three-year-old former Punjab chief minister Amarinder Singh is openly fond of the army. Son of the former maharaja of Patiala, he was commissioned as a young captain in 1963, soon after the debacle of the Sino-Indian conflict. Author of several books, Capt Singh has written about the Indian involvement in World War I and is now writing another book on the 1965 Indo-Pak war. As ADC of the Indian commander-in-chief of the western command—the main theatre of the war—he had a ringside view of the various battles. He speaks to Pranay Sharma about his experiences in the war and why we don't remember it. Excerpts from the interview:
You had left the army just before the war and then rejoined it. Why?
My father was the then ambassador to Rome, my mother was in the Lok Sabha and me and my brother were both in the army. I resigned in August because my services were needed at home. But luckily my papers had not gone to the army HQ. When war started a few days later, I went and met the army commander and told him, 'Sir, this is not the time to leave and I've decided to stay on'.
How did you come to join the army?
"Bhutto convinced Ayub Khan that India would not have the guts to cross the international border."
I got my commission in 1963. I was passionate about the army from my school days. I graduated from the National Defence Academy and did my three years there. Luckily, at the Indian Military Academy, we did only six months and not the full one year because of the Chinese war. I stayed on at the Chinese border for two years and that is when the army commander (Lt Gen Harbaksh Singh, GOC-IN-C of the western command) asked me to join him. It was a great honour for me, so I joined him as his ADC.
What did a young officer like you feel, being commissioned in 1963, soon after the Sino-Indian war?
When you are a young officer you think about the positive things about the army. You do what you are trained for, you just go and fight. Nobody thinks of getting killed or wounded—these things never enter your mind. A regiment is your home and all its members are family. When we were in the army, we only knew who our president, prime minister and defence minister were. We did not know about anybody else in the government or what the policies of the nation were on different things. Nobody was bothered.
"PM Shastri and his defence minister Y.B. Chavan never intervened, unlike in 1962. Both left it all to the services."
Did the fact that you came from a royal family have any effect while you were in the army?
No, it never had any effect—not when I was under training or even later. In fact, lots of people did not know till my passing out that I belonged to Patiala. And this was not only about me—there were many other royals in the army and everyone just did their jobs.
But you came from a wealthy family; did you not flaunt your wealth? You must certainly have had more money than others?
No, we were always bankrupt by the seventh of the month, because the mess bill was too much. Our salary was only Rs 320 a month and when you finished it you had to wait till the next month.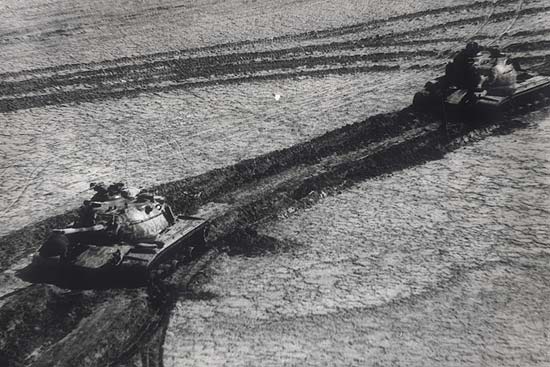 So as ADC to Gen Harbaksh Singh, you really got the chance of seeing the war at close quarters?
"For me, the hero of the '65 war would be Gen Harbaksh Singh. The army chief J.N. Chaudhuri didn't visit the front even once."
For a young officer to see the war at that level was a great thing. As a company commander, you only get to see 100 yards in front of you. In those days the western command was a huge area—from Ladakh through Kashmir to UP.... The army commander had only four officers in his secretariat those days—ass­istant military secretary, staff captain-military secretary, military ass­­­i­s­tant and an ADC. Those three were always office-bound, but I was the only one travelling as his ADC. So I had the opportunity of seeing what was happening in every sector and every battle.
When did the war start?
September 6 was when we crossed the international border but the fight at Chamb-Jaurian started on Septem­ber 1, and Operation Gib­raltar, which was the infiltration in Kash­mir from Pakistan, began in July. So it was really building up for some weeks.
But the Rann of Kutch confrontation began earlier?
Yes that was in April 1965. It had begun and then stopped. Basically, it was the superiority complex of the Pakistanis vis-a-vis India that began the war. Ayub Khan was convinced by Zulfiqar Ali Bhutto that India will not have the guts to cross the international border and if they do, China would come in support of Pakistan. So Bhutto suggested that they start something in Kashmir through an infiltration campaign and win the war there, because Kashmiris would rise in rebellion. That never happened; the Kashmiris did not come out in their support.
What was Ayub's own thinking?
Ayub was a pacifist and a flop as a soldier. He always had a reluctance for war. In Pakistan's assessment—India was badly defeated in the 1962 war and had a new prime minister after Nehru who was yet to find his feet. So the chain of command was not very clear. In a way it was the right time for Pakistan to move in. Even in terms of weaponry and aircraft they had outnumbered us.
But when did the war really start?
"When you go on the offensive, you have to have a 3:1 majority, we weren't even 1:1. For us to open Punjab was courageous."
Let's go sequence-wise: Pakistan plan­ned Operation Gibraltar in May and started implementing it around the first week of July by sending in infiltrators through the passes and they were to spread out in the Valley. Then they sent in more soldiers to take control of local areas and cut off bridges etc. When that happened, we successfully checked it. It is then that they decided to launch Operation Grand Slam in Akhnoor in Jammu—cut the bridge there and the road going up to Kashmir and cut off our supplies. When they launched that, we were finding it difficult to hold them back and it is then that we decided to open up the front in Punjab.
So to ease the pressure, the decision was to open up the war?
Absolutely. If they had cut off that road, we would have been isolated in Kashmir. In those days that was the only road. So the moment we opened up another front in Punjab, they had to pull back their forces from different sectors.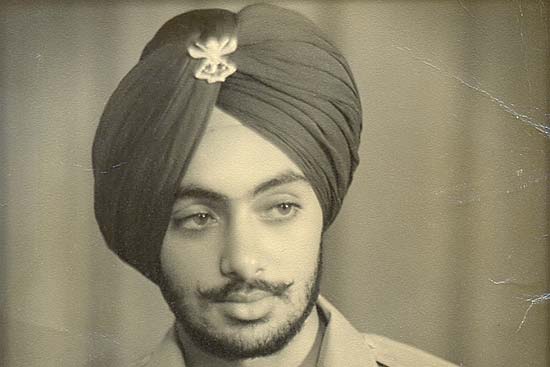 How was the political leadership during the war?
Prime minister Lal Bahadur Shastri and his defence minister, Y.B. Chavan, never intervened. It was a total reversal from what had happened during 1962. Both left the whole thing entirely to the servi­ces. The only time there was some delay was when the brigade commander had asked for air support in Chamb around morning and the decision did not come in till the evening. Maybe initially they had thought it would escalate matters, but finally they did give the air support.
"As a company commander, you get to see just 100 yards in front of you. As ADC, I could see the war in every sector."
What about our intelligence?
It was a total failure. It was a total fai­lure in 1962, it was a failure in 1965 and it was a failure also in 1971. Eighteen hours before the major offensive from Pakistan—when the war really star­ted—there was no intelligence input warning us about it. We were caught with our pants down, as in 1962.
Were there major crisis points during the war?
Not really, I don't think there was anything serious, except in Akhnoor. And the army commander had made it clear that if you do not allow me to cross the border, Akhnoor may fall.
But why is this war not much talked about?
That is because the give-and-take was little. In the 1971 war, you got Bangladesh; in the 1962 China war, we got kicked out badly. But there was nothing comparably striking in this war. When you go on the offensive you have to have a 3:1 majority. But here we were not even 1:1. Therefore for us to open up the Punjab sector was a matter of great courage. If we had not opened it, we would have lost Akhnoor and some other areas. The balancesheet at the end was that we won—we were 200 square kilometres up. Therefore, it is a war that is not talked about much.
If there was to be a hero for you in the 1965 war, who will it be?
Without doubt, it would be General Harbaksh Singh. The army chief, General J.N. Chaudhuri, was very mediocre. He never visited the front once during the war. He only came with a battery of cameramen the day after the war ended.