Despite the beeline made by recruiters at India's top-to-middle B-schools, there is one issue that's been troubling them for the last several years. The fresh stock they routinely pick up from these elite campuses every year rarely match the industry's requirements and have to be retrained and oriented for specific needs. This is something companies haven't been happy about, for not only do the students pay very high amounts for their education in these high-profile institutions, the companies also pay very high salaries to the candidates they happen to recruit. Yet rarely do they make the cut. Most recruiters and HR heads of companies put the blame on the approach and theoretical curriculum-based study in most B-schools which is not aligned with the real needs of the industry. In most cases, companies have to spend big money to train and retrain them to make them ready for industry and its needs.
Says Vasudevan Srinivasan, head of Mumbai-based corporate training and knowledge management firm cetc, "Most of the recruiters now want people who are plug-and-play and can start almost immediately on their req­uired jobs, as the kind of money that is paid to these young people is very high. So it is relevant that campuses train their students accordingly."
Srinivasan's views resonate across the industry as most companies are getting rid of their training and orientation culture to create a workforce that is war-ready and want the B-schools to take responsibility for doing that.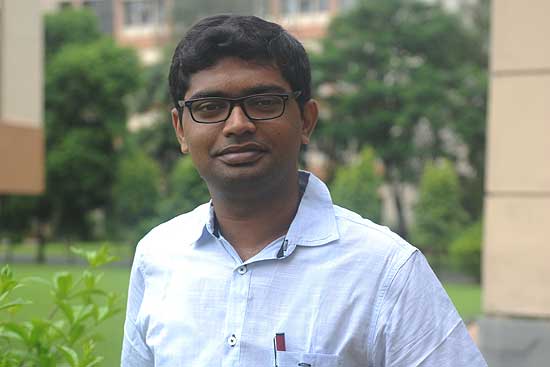 Photograph by Sandipan Chatterjee

Partha Sarathy, 27
2nd year, IIM Calcutta

The approach and curriculum of B-schools are often under scrutiny of recruiters and HR heads when it comes to deciding on which campus to go for placements. And that is increasingly becoming a difficult job for the recruiters. Says Abhijit Bhaduri, chief learning officer with Wipro, "In the last 10 years, the rate of change in the industry has been very fast but B-schools in India have not changed proportionately and are still talking of (Philip) Kotler. A lot of things are happening in the market which they are not talking about. As a result, the skills pyramid is affected and marketable skills are getting smaller and smaller. Just a few schools are doing the right thing and that is just one per cent of the lot. The rest of them are pretty lost."
Surprisingly, students are alive to the issue and becoming more demanding. Greena R., a second-year MBA finance student at department of management studies, nit Trichy, feels the responsibility lies equally with the industry in aligning more actively with educational institutions. "There is a gap in the industry-education collaboration. If industry wants to cut out the training, they need to come to the classroom and collaborate with institutions to apprise both institutions and students of the industry's requirements," she says.
One way B-schools are doing this is by insisting on prior experience. The iims have already begun an exercise where they are looking beyond cat scores for selection of candidates and look at experience. S.P. Jain Institute of Management in Mumbai, for instance, has just 16 per cent of students who are freshers.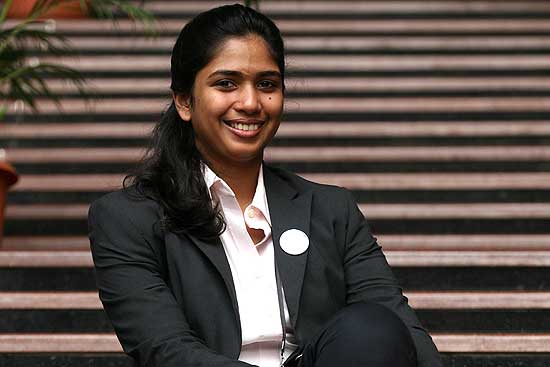 Photograph by Amit Haralkar
Bonny Philip, 24
PGDBM Retail, Welingkar Inst of Management, Mumbai

A serious faculty shortage has been one of the biggest issues facing the B-school ecosystem for some time and it has been accentuated by the proliferation of the same jostling for whatever teaching talent is available. There is also the fact that few students want to pursue higher education in management and go for academics. Most of them want to get their MBA tag and get into the rat race to earn the big bucks.
Says Prof Abbasali Gabula, deputy director at Mumbai's S.P. Jain Institute of Management, "The teaching profession, even in top B-Schools, is one of the lowest paid professions in the country. Those who come from abroad get only 15-20 per cent of what they earned abroad and those coming from the corporate sector have to settle for a third of their corporate sector pay. How can anyone be encouraged under such circumstances?" The result is either sub-sta­ndard teachers or fresh PhD holders who have no experience in pro­per teaching and often fall short of the expected levels or retired corporate sector executives who want to sell their experience.
Some B-schools are moving away from the IIM method of hiring only PhD holders as teachers and, instead, are looking at industry professionals who can share actual shopfloor experience with students. They are also encouraged to do their PhDs while teaching.
But obviously, that alone will not solve the issue of getting students ready for the corporate sector. The B-schools curriculum, which many claim is constantly evolving, needs to take a fresh look at realities to give students a worldview and tune them in with economy/industry realities. Ernest Louis, chief people officer, IVFA, and ex-HR head for Monsanto India and Asian Paints, says, "Current management education systems lack a sense of practicality and a touch with reality. That has to change, students have to soil their hands at the B-school level before joining the industry."
Bhaduri also pushes for a change and says learning in silos was relevant 30 years ago but doesn't make the cut today. This is probably a good time to rethink on the approach/curriculum at the B-sch­ools. One way is to have a common minimum programme with a focus on proficiency. Newer subjects also need to be brought into the curriculum. That would create a standard benchmark for all colleges to follow. And create a balance between the thinking of the industry and the B-school universe.