Should you want to know why the most disputed region in the world is also the most neglected, take a close look at Prime Minister Manmohan Singh's visit to Arunachal Pradesh last year. It will tell you about the seriousness with which New Delhi takes the state.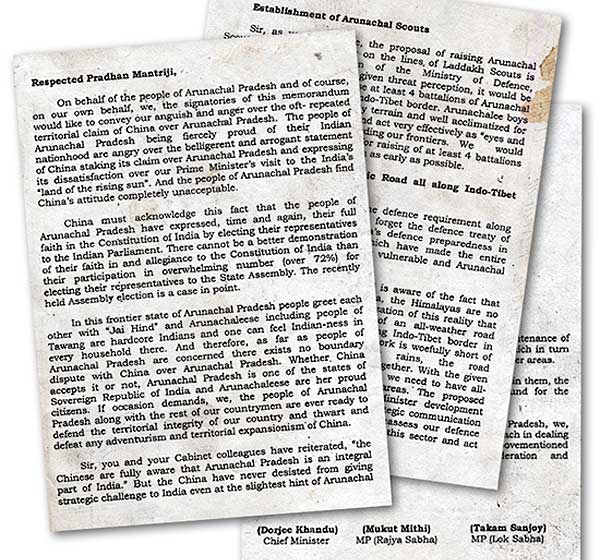 Many noticed that the PM laid the foundation stone of the massive 3,000 MW Dibang Multi Purpose Project not in the Dibang Valley as many would have presumed, but hundreds of kilometres away in Itanagar. "The project had not even been cleared by the Union ministry of environment and forests, the public hearing had been deferred on several occasions, and yet the PM laid the foundation stone. He didn't even bother to visit the people who'd be the most affected by it," says Dr Mite Lingi, a Roing-based activist.
True, Manmohan announced a Rs 24,000-crore special package for Arunachal in the hope that the state "will rise from the east as a new star and become one of the best regions of the country." He obviously underestimated his bureaucracy. The promised package is far from implementation, an allegation levelled in a letter a delegation headed by chief minister Dorjee Khandu recently submitted to Manmohan.
The letter states that the PM had announced a massive trans-Arunachal highway, but when the financial bids were opened in August 2009, these "were rejected by the ministry of surface transport". This means "the exercise will have to start afresh" even though, as the letter takes pains to point out, the "present road network is woefully short of (the) defence requirement". The letter consequently seeks Manmohan's personal "intervention for a reconsideration of the bids".
The minutes of a meeting held on August 8 in Itanagar are a telling comment on the progress the January 2008 package has made. Capital-intensive projects apart, even the proposal to build a new secretariat in Itanagar remains stuck. The Department of the Northeast Region (DONER) shot down a Rs 128-crore bid to build the secretariat, stating the project would only get Rs 71.73 crore. Projects such as the railway line from Harmuti to Itanagar have not even started; ditto the planned electrification of 2121 villages.
People here cannot help but point out this irony: "Occupied" Tibet has a railway line connecting it to Beijing, but all that "independent" Arunachal has is a Rs 24,000-crore project on paper, mocking its very allegiance to the idea of India.