Adele: Her face adorns the cover of the latest issue of Time Magazine and her latest album '25' has been number one on international charts ever since its release last month, crowning her the undisputed queen of pop.
Binge-watch: Named word of the year by Collins, after relentless consumption of TV shows such as House of Cards, Breaking Bad and in India, Comedy Nights with Kapil and prime-time news shows which were more entertaining than entertainment shows in some cases.
Cow: It has been named the 'Personality of the Year' for 2015 by the search engine Yahoo for the ban on sale of beef in Maharashtra which led to heated debates online.
Dubsmash: The video messaging application became a global craze thanks to its innovative technology that allows users to lip-sync over audio clips including sections of songs, movies, and famous quotes. Users can upload their own audio, add text or animation and send it to friends and family. Basically, it allows you to become Marlon Brando and deliver his famous lines from Godfather in a falsetto.
Emoji: The Oxford Dictionary chose it as Word of the Year for 2015, except it's not a word but a pictograph. They chose one—the 'Face with Tears of Joy.' The digital icon used to express an idea or emotion in electronic communication has now become a common way to end a self-deprecating SMS or e-mail.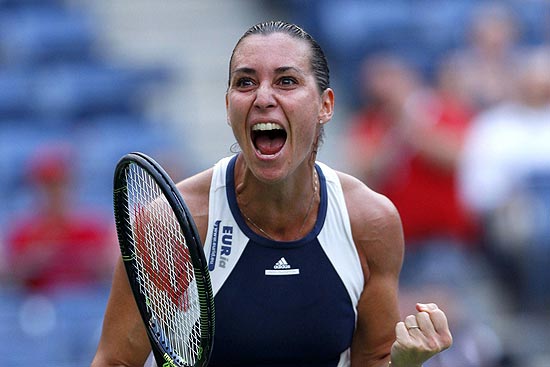 Flavia Pennetta: A virtual unk­nown, the 26th-seeded Italian took the tennis world by storm when she won the 2015 US open, her first and only Grand Slam title, at the ripe old age of 33 and promptly announced her retirement.
Governors: The governor of Tripura, Tathagata Roy, brands the people at Yakub Memon's funeral procession "potential terrorists". Assam Governor P.B. Acharya says that 'Hindustan is for Hindus'. Ram Naik, governor of UP, orders the pausing of the national anthem halfway through during an official event. He had earlier declared that "the Ram temple should be built as soon as possible". In MP, Ram Naresh Yadav has refused to step down des­pite being named in the Vyapam scandal while Arunachal governor Jyoti Prasad Rajkhowa has been acc­used of helping the BJP topple the elected government. The only governor who earned distinction is RBI's Raghuram Rajan who is getting even more popular.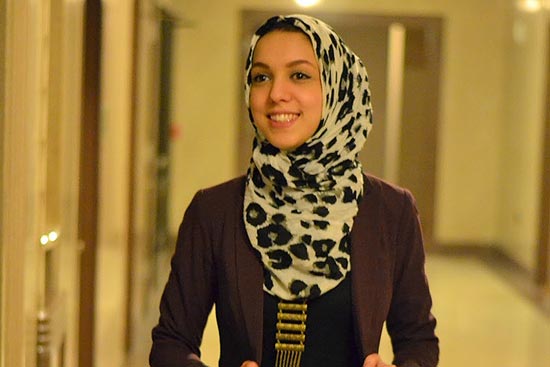 Hijab: It's the equivalent of the veil worn by Christian women during marriage but post the Paris attacks the hijab, the headscarf worn by Muslim women, became an issue of fierce debate with many demanding that Muslim children be banned from wearing them in schools. In the US, the Supreme Court ruled in favour of a Muslim woman who sued for discrimination after being denied a sales job at an Abercrombie & Fitch store because she wore a hijab to work.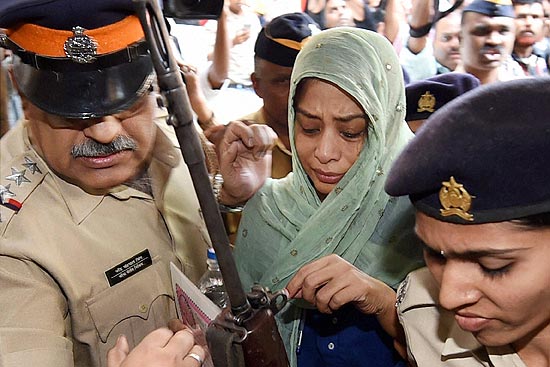 Indrani Mukherjea: It was like an Agatha Christie murder mystery rewritten by Jackie Collins. Intrigue, deception, money, marriage, ex-husbands, husbands and the cold-blooded murder of kin made the Indrani Mukherjea case the int­rigue of the year.
Jumbo jet: The common name for the Boeing 747 used by the Prime Minister for his foreign travels. Images of Narendra Modi ascending or descending from the steps of the jumbo are seen more often than him ascending the steps of Parliament. Frequent flyer miles are due.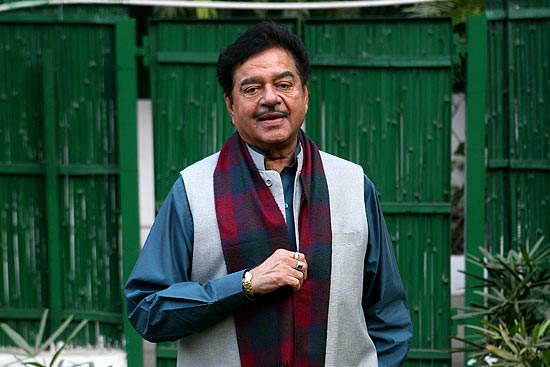 Khamosh: Cinematic villain-turned-hero- turned-politician Shatrughan Sinha turned his most famous movie line in to the title of a biography which had some juicy insights into his love life and his relations with Bollywood personalities but was sadly, quite khamosh when it came to the BJP and Modi, in stark contrast to his criticism during the Bihar elections.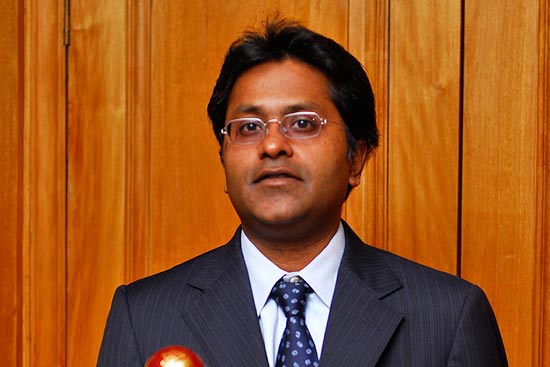 LalitGate: In exile, Lalit Modi is as much of a player as he was when running IPL, dragging in Sushma Swaraj and Vasundhararaje into his battle against extradition. The bravado is still there but taking on the powers that be could be a case of hit wicket.
Mobile Pay: Mobile commerce made its debut in India thanks to a variety of mobile payment platforms, digital wallets and alternative payment systems for mobile customers—PayPal, PayTM, Quikr, Freecharge and Mobikwik Appy shopping!
Newsjacking: Refers to the practice of capitalising on the popularity of a news story to amplify a personal or commercial message to boost sales and marketing efforts. One example was when during a Super Bowl, the stadium lights went out. Given the millions of TV viewers, Oreo immediately tweeted: 'Power out? No problem' and featured an image of an Oreo cookie in a dark space, with the tagline 'You can still dunk in the dark'.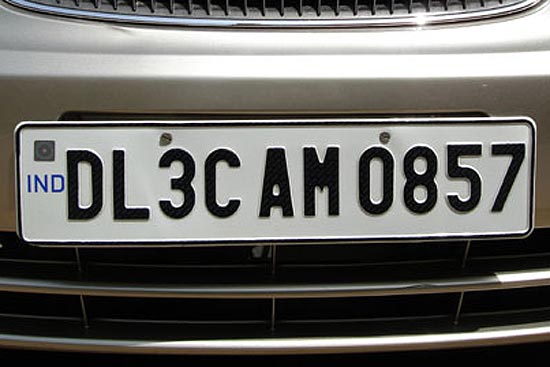 Odd/Even: On New Year's Day, citizens of Delhi will awake to a new dawn—if they can see anything through all that haze. The haze is the reason why Delhi CM Arvind Kejriwal has declared that cars with odd and even licence numbers will be allowed on alternate days. It's an experiment but it could also be a case of groping in the dark.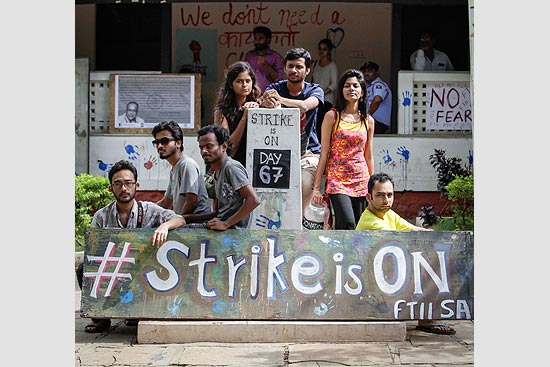 Protest: From award wapasi to the FTII students, intolerance, protests against protest against intolerance, the release of a juvenile involved in the Delhi gang rape and repeated disruptions in Parliament, 2015 was the year of protest. Judging by the looming confrontations, 2016 won't be much different.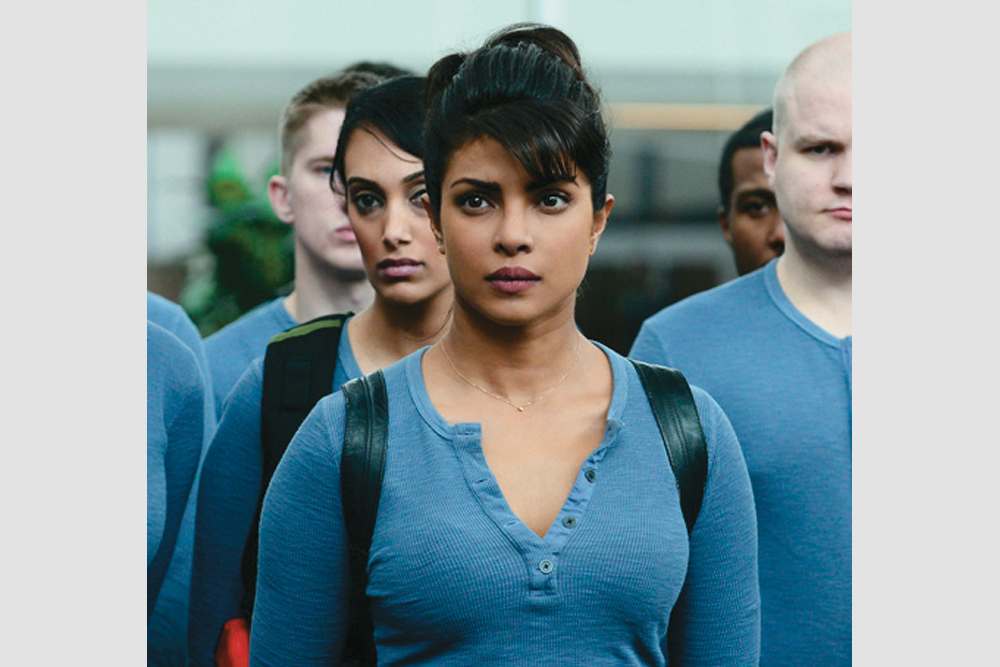 Quantico: Priyanka Chopra deserves credit for becoming the first Bollywood actress to play the lead role in an American TV series but her mangled accent, constant flashbacks and alternating between villain and hero meant that Indians generally gave it a miss.
Roast: An event in which a guest is subjected to good-natured jokes at their expense, basically it's insult comedy and in India, it made a huge splash thanks to comedy group All India Bakchod and their live shows and episodes on the YouTube channel.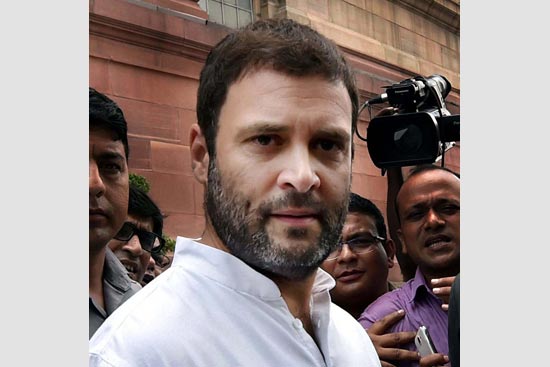 Suit Boot Sarkar: As a political jibe, it ranks right up there, more so since it came from Rahul Gandhi who had just returned from a mysterious and lengthy sabbatical. Meant to convey that the Modi government favoured suited-booted industrialists (as opposed to dirt-poor farmers) it became the Congress party's singular contribution to parliamentary debate.
Triumphalism: A word that came up repeatedly this year as the BJP bhakts displayed exc­essive (read: violent) adulation, physical and verbal, over the fact that Modi was in power.
Uberisation: Refers to the rapidly growing "sharing economy" services like Uber, OYO Rooms and Airbnb. The "Uberisation" of commerce in India is rising in volume and spreading across an ever-larger number of sectors—ranging from apartments, car-sharing to money-lending and food services.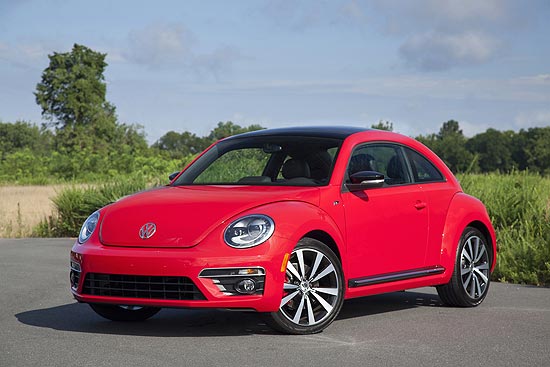 Volkswagen: They launched the 2015 Beetle in India but by then, the Volkswagen brand had taken a hit over fiddling with emissions in their eng­ines. The company retails brands like Audi and Skoda apart from VW, and the scandal could put a needed brake on their reckless ambitions.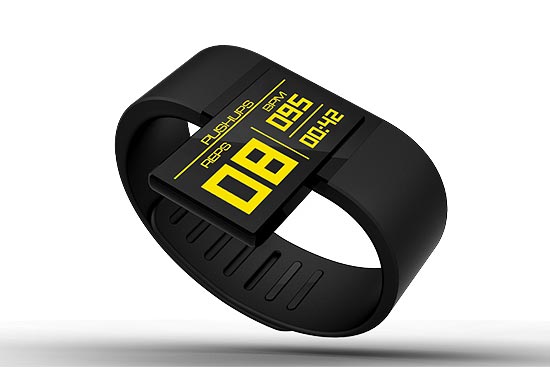 Wearable Devices: Suddenly, everyone's jogging around sporting wearable fitness devi­ces thanks to the number of brands that hit the Indian market in 2015. They help keep track of calories burnt and steps taken to measure the effects of daily exercise. Some also tell the time.
Xenophobia: The Paris attacks, the refugee crisis and the rise of ISIS all combined to register a sharp rise in xenophobia, fuelled by right-wing groups and vote-seekers like Donald Trump and Marine Le Pen. In India, our saffron brigade has embraced it with unabashed fervour.
Yogapose: Most businessmen can now only do surya namaskar to Baba Ramdev and the growth trajectory of his yoga empire, which has moved on to include everything from rice, atta, ghee, biscuits to noodles and even toothpaste and shampoo.
Zzzz: Frequent overseas travel can induce jet lag in all except the physically strongest—a category which obviously incl­udes Narendra Modi, according to the propaganda. But our poor PM was caught napping in the Lok Sabha. He may, of course, have been sending a message. After all, the debate in question was on rising intolerance.