Trying conditions at home, the Chinese breathing down their necks, nothing's stopped these companies from writing new chapters in Indian manufacturing. Some small, some led by women, some first-gen entrepreneurs, all true Made in India warriors.



Photograph by Prabhjot Singh Gill
Sandeep Minnie Riat, Akal Spring, Automotive parts, Ludhiana
Turnover: Rs 35 crore
In the early 2000s, things were so bad for Sandeep Minnie Riat's auto parts factory that it was on the brink of closure, with debts mounting and what not. Well-wishers were quick to recommend that she leave the country, which meant leaving behind her debts. But Riat, who's run the company since her early 20s after her father passed away, felt differently and decided to stay on and fight it out.
"I decided at the last minute against leaving or selling," she says. Akal Springs's fate was almost sealed by a new securitisation law that could force her to sell all she had. Eventually, she did sell everything except the Ludhiana factory, which Riat rescued by visiting each lender to buy time. Her strategy worked, and 40 litigations were warded off, while she retired some of her Rs 8-9 crore debt and fought the NPA tag with bankers. Being a woman in a sector like automotive parts, which is essentially male-dominated, was another big challenge. "Nobody wanted to work with an auto-parts woman. A banker told me he'd fund my boutique or a parlour," she says. Her perseverance and patience paid off and she eventually convinced the sector's big giants to work with her. With Tatas, Mahindras and other big names in the automotive industry as clients, there is no looking back for her.
Pragya Singh
---

Photograph by Sandipan Chatterjee
Satyabrata Dey, Sreeleathers, Leather products, Calcutta
Turnover: Not divulged
Come Durga Puja and the Sreeleathers main retail outlet in Calcutta's busy New Market area is one of the most crowded spaces in the city. It's a common sight to find buyers jostling for space inside the multi-storeyed store wading through hundreds of leather products. In the midst of the chaos, the observant consumer may notice the calm presence of a gentleman guiding customers, store managers and staff. Owner Satyabrata Dey is a busy man. The company which began humbly in a tiny dimly-lit room in Jamshedpur 60 years ago, when Dey was only two years old, has over the decades grown into a giant brand—it not only has branches across India, but is now a global player with its products available in retail outlets in the Middle East and countries as far afield as Greece, Germany. Still, during the festive days, when business is at its peak, Dey makes it a point to be hands on. Attributing the phenomenal success of Sreeleathers to the visionary zeal of his father and company founder, Suresh Chandra Dey, he says, "My father was a freedom fighter who fought the British imperialists. The idea beh­ind starting the business of shoes and leather products was to make footwear—which was once only the prerogative of the British or the rich—affordable for his countrymen." Dey says his father, who was part of the legendary nationalist leader Surya Sen's team and was involved in the Jalalabad and Chittagong armory cases, was deeply committed to ushering in financial independence for Indians by generating income opportunities and cottage industries. Indeed, the company not only employs hundreds of workers in its showrooms but supports cottage industries and procures from individual cobblers and small traders, provided they pass the company's quality and durability standards.
Dola Mitra in Calcutta
---

Photograph by Tribhuvan Tiwari
Mukul Goyal, Mukul Goyal Designs, Designer products, Gurgaon
Turnover: Rs 6 crore
After stints in different companies, IIT Kanpur and nid Ahmedabad alumnus Mukul Goyal realised that his true potential wasn't being realised and started a small designer products company. After an additional masters in product design from Italy, he started a company that designed curtain hardware. This was followed by the Tatwa range with tableware, bathroom and door fittings and lights that were sold through shops in India and also exported to large global sellers as third-party supplies without branding. Realisation about his brand value came in 2008 when he took a bold step and killed all third-party exports, which was 80 per cent of his value, and started the Mukul Goyal label. His first exhibition at a Frankfurt fair was tough. Till then, no Indian company had sought credit for design. As he puts it, "We said we will sell only under our name. Till then, India was unheard of in the world of design and was known only for low-quality products. But we stood our ground." Slowly, clients returned and now the label with a strong Made in India flavour sells 220 products in 280 stores in India and exports to 30 countries.
Arindam Mukherjee
---
N.C. John, N.C. John & Sons, Coir products, Alappuzha, Kerala
Turnover: Rs 100 crore
Towards the end of the British rule in 1943, in the coastal town of Alappuzha, Kerala, a lot of Indians gravitated towards what was once purely a European monopoly: coir exports. N.C. John too was quick to seize the opportunity and transformed his business of being a supplier of coir products into an export firm: N.C. John & Sons.
Alappuzha was the hub of the handloom coir products and it is no secret that many a Communist leader honed his political skills in this industry. Over the last 70 years, NCJ is one of the few family businesses that has survived into the fourth generation. The company has a diverse product range that includes other natural fibres too like jute, sisal and wool. They also invested heavily in state-of-the-art equipment to stay ahead of the competition. "Coir-weaving as a cottage industry will soon die out as mechanised weaving has completely eclipsed it with its high productivity and better quality," says John Chacko Neroth, a third generation family member.
Traditional industries are suffering because of low productivity and high wage incidence. But NCJ has stayed on course and now exports products to over 35 countries. The coir industry is roughly around Rs 1,400 crore, which includes pith and fibre. Over the years, the company has diversified into knitwear garments, plantations and warehousing.
Minu Ittyipe in Alappuzha
---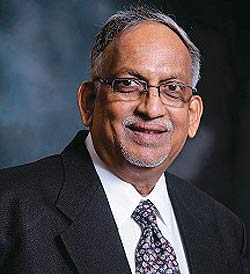 V C Nannapaneni, Natco Pharma, Pharmaceuticals, Hyderabad
Turnover: Rs 780 crore
In a city where the pharma industry stands out as a primary part of the economy, Natco Pharma has carved itself a name in the niche segment of oncology drugs. Founded by 69-year-old V.C. Nannapaneni in 1983, Natco Pharma's most famous achievement lies in gaining a licence to manufacture and sell Bayer's anti-cancer formulation Nexavar in India.
Nexavar is used to treat kidney and liver cancer. Nannapaneni worked in the US for 14 years before ret­urning to India and starting his own pharma company. These days, his 37-year-old son Rajeev Nannapaneni (vice-chairman and CEO), is the more recognisable face of Natco. The company now has plants in Dehradun, Chennai, Assam (near Guwahati) and Kothur (Mahbub­nagar). Talking about Natco Pharma's mantra, a proud Rajeev says, "We are trying to launch products which others don't offer or are unwilling to make. It is what we call 'meeting the unmet medical need'. In a manufacturing market which is full of 'me too' products, the best thing is to create a new market."
Madhavi Tata in Hyderabad
---

Photograph by Narendra Bisht
Ameet Gupta, Havells India, Electrical products, Noida
Turnover: $1.3 billion
Ameet Gupta's grandfather was a nationalist, and his family grew up believing in a build-local ethic. After his uncle Qimat Rai Gupta purchased the Havells brand in the 1970s, they steadfastly avoided importing products and rubber-stamping them for customers, choosing instead to make it in India, to their own specifications. That 'Make in India' spirit continues in the company even today. Even in its overseas manufacturing units, which supply some 10 per cent of Havells products, it is the India team that designs and tools. "The world was moving towards trading and importing while we invested in manufacturing in India. We're able to exceed most government norms for quality bec­­ause we believe in full control over what we make in India or abroad," says Gupta. Eleven of Havells's 18 units are in India, making the $1.3 billion company India's largest electrical equipment exporter, making cables, wires, motors, fans, lamps, switches, and other appliances which, Gupta assures you, have a "uniform quality in India and overseas".
Pragya Singh
---
Sarita Handa, Sarita Handa Group, Gurgaon
Turnover: Not divulged
Started in 1992, Sarita Handa's home furnishings business, specialising in soft textiles, has become a well-known private label with a niche market in the US and European countries. In the domestic market, the label has two retail outlets in the NCR—offering a wider range, including furniture, antiques and artefacts besides bed linen and cushions. Her brand has been in existence for 22 years now but Handa, an army officer's wife, remains a hands-on designer for her products. During this period, the company has started two factories that focus on varied traditional hand embroidery as well as modern digital embroidery to create an eye-catching array of products.
Keeping the brand alive overseas was a tough task, especially with the tough competition from China which has already benchmarked quality in textiles. But Handa has created her niche. Says Suparna Handa, her daughter and brand director of the Sarita Handa Group, "We have a good market as Indian products have its own unique signature. Our products have more soul and character."
Today, the multi-million dollar venture employs over 600 people besides outsourcing some hand embroidery work. The quality of the work is such that it has sustained around 15 per cent annual growth through changes in trends, fashions and even the global economic meltdown.
Lola Nayar
---

Photograph by P. Anil Kumar
Kishan Rao, Bambino Agro Industries, Food Products, Secunderabad
Turnover: Rs 550 crore
Kishan Rao, 77, had earlier made a success of his cheroots business and later Ampro biscuits, but the vermicelli idea came after a visit to a trade fair in Germany, where he saw a pilot plant for the same. Today Bambino semia (vermicelli) upma and payasam (semia kheer) are the two most popular dishes in Telugu households. The company started its first plant in Bibinagar, which is still its largest plant with a 200-tonne capacity. It also has plants in Delhi, Indore, Gurgaon, Nagpur and Tirupati. Most of its equipment is so sophisticated that the product is completely untouched by hand. The per capita annual consumption of vermicelli in India, says Kishan Rao, is around 100 gm. "My dream is to make it 1 kg. Quality is my ace card and the customer is my God. And if that means spending a huge sum on research, it's only fair," he says. Bambino is already No. 1 in the vermicelli segment in India and Southeast Asia. It exports products to the US, UAE, Australia, Canada, Sing­apore, New Zealand and west African countries.
Madhavi Tata
---

Photograph by Tribhuvan Tiwari
Anupam Shah, Nipha Exports Pvt Ltd, Engineering products, Gurgaon
Turnover: $42 million
In the five decades of its existence, the Nipha group has fought off many challenges, many from China, against their engineering products and have managed to withstand the global attack on India-made products. Today, the $42-million turnover Nipha Group, which includes Nipha Enterprises and Nipha India, is engaged in the production of varied products ranging from cotton ginning, to power switching parts and assembly, railroad tracks, farm equipment and wear (replacement) parts, to recent ventures like fluid control valves and nozzles for CNG. Besides exporting engineering products manufactured at the company's three units in West Bengal and Faridabad, Nipha also undertakes projects for exports.
"We rely on relationships for most of our customers. Price and quality delivery is a given. The relationship makes the business more reliable. We give service just like a local company, whether in India or abroad," says 47-year-old Anupam Shah, a second generation industrialist who did his electrical engineering from Boston University and MBA from the University of Michigan. "Earlier, the competition was mostly from China. Now it is also from South Korea, Vietnam and in some areas even Italy—in lower value-added products like those for soil preparations," says Shah. He stresses that under the proposed Make in India mission there is need for more focus on MSMEs which have been relying on competitive advantage of labour, but as time goes on, labour is becoming dearer so it is important to move up the value chain in products. Focusing on new product development and expansion in the US, Nipha currently has tie-ups with manufacturing units there to provide faster local product and services support for hydraulics and switchgears.
Lola Nayar