Is the consumer really the gainer in the fierce tariff battle between telecom firms? The harsh truth is that many subscribers (we're talking big numbers) just don't get the real benefits. The devil, as always, lies in the fine print—which often eludes customers.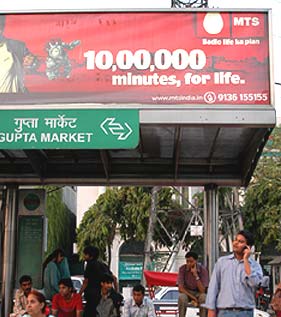 Quite often, even if the per-minute plan is cheap, high fixed charges negate the discount without customers getting a whiff of it. "There are hidden charges which are not stated by companies," says Sanjay Bahl, COO, MTS Delhi. In other cases, many plans are altered and discounted services stopped without informing consumers. For instance, some operators stopped the "lifetime validity" scheme introduced a few years ago—before it made a comeback.
"All companies have so many tariff plans that it is confusing for the consumer. A simplification of plans is necessary," avers Romal Shetty of KPMG. No wonder a majority of subscribers stick with expensive older plans—bombarded by advertising, few understand the real benefits of change. The pitfall of this inertia of rest is prompting telecom regulator TRAI to change the system. As TRAI chairman J. S. Sarma told Outlook, "I've been stressing that the consumer should be protected and we are examining ways to bring in clarity. The caveats should be made clear to enable them to make an informed choice."
That's easier said than done. TRAI, Sarma said, would float a consultation paper in November and plans to come out with regulations by December. It is also of the opinion that all advertisements should devote a certain space for terms and conditions and the fine print instead of tucking it away at the bottom of a form everyone signs in a hurry.