I was ten and my father's brother (my favourite uncle whom I still call daddy) had just bought the most magical bungalow in the hill station of Matheran. It had 200-year-old trees, British-era monkey tops and weathered planter's chairs. The corridors were long and wide enough to run races three in a row. If you hid behind the teak four-poster bed that almost came up to your shoulder somewhere deep in the maze of rooms, there was a chance nobody would ever find you, except maybe a snake. Summers there changed my childhood.
Those annual holidays were about playing ferocious games of gilli-danda and squatting, quivering under the beady-eyed bat which hung upside down in the outhouse loo and refused to look away while we did our business; eating fresh jamuns and comparing whose mouth was the darkest shade of purple; trapping fireflies after sunset (luckily for us, jamuns and fireflies were both May-June occurrences); walking everywhere in a cloud of red mud; and 'reading' endless back issues of French Elle.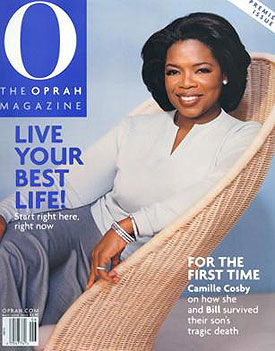 The previous owner of the bungalow was an Indian doctor with a French wife who, it seemed, had stayed connected to her country via a subscription to this style bible. I may have been, in my mother's opinion, a 'tomboy' who was influenced by the rowdiness of half a dozen boys (five cousins plus one brother), but I was mesmerised by the confidence of the women in that stack of glossy, sweet-smelling magazines. For a curly-haired girl growing up in mostly 'straight' India, there was the added bonus of seeing big, proud hair on the cover of this international glossy. French women in the late 1970s and early 1980s didn't believe in tame hair. Magazines taught me glamour and, more importantly, that everyone's idea of glamour isn't the same as your neighbour's.
When Elle and Cosmopolitan launched Indian editions many years later, I applied immediately. I was a stockmarket reporter at Reuters by then, so Cosmopolitan probably filed away my resume (they never wrote back), but the then-editor of Elle, Amrita Shah, called me immediately to interview and offered me the job of deputy editor. Shah was the former editor of Debonair magazine, to which, in my youth, I wrote an indignant and naive letter to the editor asking why it was that they only featured letters from male readers. It appeared in print and became the first time my name was ever published in a magazine. Magazines taught me the thrill of seeing my name in print.
Unlike newspapers, they didn't go in the trash. You could hoard them forever and keep dusting them off if you wanted to go back in time. My house is full of old magazines. The last issue of Life magazine as a monthly; the first issues of O magazine (with cover-girl Oprah of course); and Yana Gupta's first Indian magazine cover for Man's World (in a gold bikini); innumerable commemorative issues of India Today, Outlook, Time Out, The Economist and Time; so many back issues of Aeroplane, Aviation News, Runner's World and Outside. I own proof that magazines like City Limits, Talk, and Working Woman once existed. There are stacks of Economic & Political Weekly and Upper Crust (because India never changes and recipes never die) plus the odd Monocle and The Atlantic Monthly that have articles I like. Magazines taught me hoarding. Don't laugh, but I also have a stash of Country Living, a favourite. Magazines taught me how to keep delicious secrets.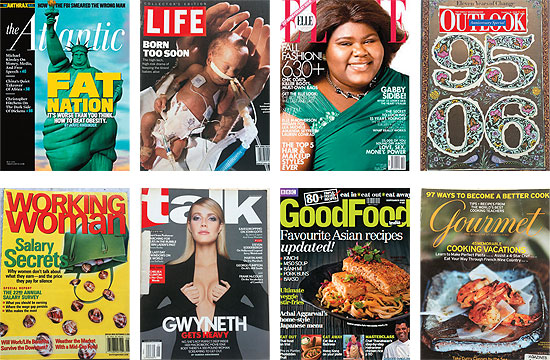 Nothing Tame Growing up in a 'straight' India, magazines taught an important lesson about being feisty
When I moved from four years of tracking Indian stockmarkets to Elle, I discovered that behind the glamour of every fashion magazine is a team of worker bees scurrying around to get everything just right. The effort that went into creating glamorous pictures was mind-boggling (idea-model-location-permissions-sourcing, clothes, accessories-hair-makeup-captions with pricing, looking at proofs, colour correcting, Photoshopping, the pain of printing). Magazines taught me it was all in the details.
Eventually I got a job at Cosmopolitan as editor from October 1999 to December 2002. Cosmo had a magic global formula that depended heavily on words like multiple orgasms and perineum. My brief was simple: Make the Indian edition sexier. Back then, founder Helen Gurley Brown wrote letters to her international editors using adjectives like 'sensational', 'super', and 'terrific'. Her October 2000 letter to me, after the magazine's local edition finally featured its first Indian covergirl (Malaika Arora), ended simply: 'Priya, you are a good editor.' (I still can't stop smiling when I read that).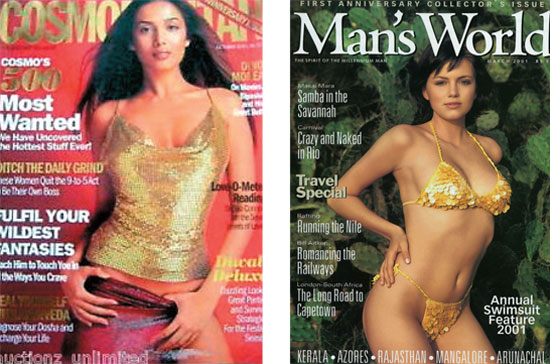 Glossing Over Malaika Arora and Yana Gupta on the covers of Cosmopolitan and Man's World in the 2000s
"Magazines taught me that if you work in this country, you can never run out of stories. And that stories and pictures go together."
Magazines taught me you have to get the formula right. The formula will always be right if you pay attention to what everyone (including the marketing department) thinks readers want. Then push that aside and go with what you know. Before Cosmopolitan I worked at India Today. I knew I wanted to work at India Today when I read a post-Babri Masjid demolition story by one Harinder Baweja. The Bharatiya Janata Party was claiming that the demolition of the mosque was nothing compared to the 40 temples razed in Kashmir. It was January and snowing as Baweja and a photographer trudged from one temple to another (using a list given to them by the BJP) and found all of them intact. They were nearly kidnapped by men wielding AK-47s; at another temple they had to face a mob and firing. What a guy, I thought. When I finally met her a few years later, I realised Harinder was a woman (she's a dear friend now). Magazines, I realised, were havens where you were likely to encounter lots of strong women.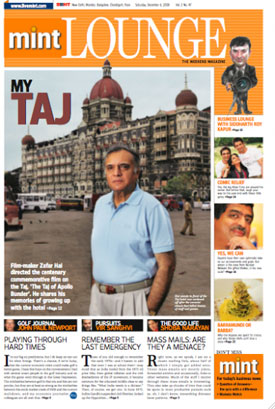 Featured: Mint Lounge

Everyone gets bored of the glossy magazine life. I wanted something 'real' and as editor of the
Eye
magazine, published with
The Indian Express
every Sunday, I smelt the real India through the intrepid newspaper correspondents tucked away across the country. There was a rush of stories. Magazines taught me that if you work in this country, you can never run out of stories. And that stories and pictures always go together.
Mint Lounge, the Saturday magazine of Mint, part of the HT Media group, was my last stint at a magazine. I worked there for eight years before quitting last December. Mint was exciting because founding editor Raju Narisetti said he wanted to wrap the weekend magazine over the front page. In a country where feature writing is rarely taken seriously, this was radical. Since I conceptualised the magazine, it was my chance to mix stories from our India and their India and every India as they all collided: from Haryana's wrestling Phogat sisters to the cultural phenomenon of Godrej Almirahs, nothing was out of bounds. Although some readers thought we were elitist, I realised how successful Mint Lounge was when The Times of India launched Crest to compete with Lounge though the former shut down after four years because revenues didn't match costs.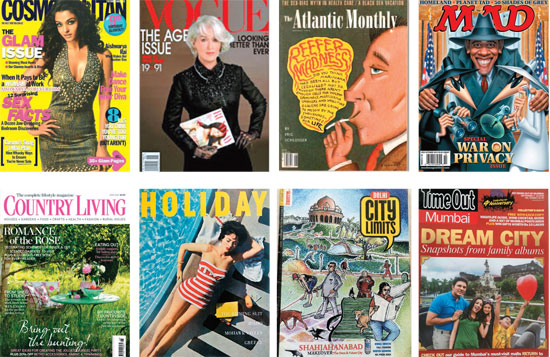 The Times Are A-Changin' From stealthy reading, magazines eventually became a calling for Ramani
Crest was one of three Bennett, Coleman and Co. Ltd magazines I loved that were shut down because the math didn't work. The other two were The Illustrated Weekly (an early influence which I read mainly during the late 1980s when Pritish Nandy was editor) and BBC Good Food. Magazines taught me you have to be careful who you work for. Not everybody respects magazines. But above all this, magazines taught me that you can't do anything without a team. A team that is committed not to you but to the idea of the magazine. A bunch of people with different interests and skills, a group that—after a while spent working together—knows exactly whether or not a story 'fits' the psyche of the magazine. To get the perfect mix, week after week, you need the perfect team. I've been lucky in my career so far to have had many such perfect teams.
---
Priya Ramani has been the editor of one of India's best weekend newspaper sections, Mint Lounge, for eight years