The Sanjay Story
By Vinod Mehta
Published by Harper Collins India | Pages: 272 | Rs. 499
My biography of Sanjay Gandhi, The Sanjay Story, priced at Rs 35 in hardback, appeared in January 1978. It was a small critical and commercial success even though my version of the 'extra-constitutional authority' came at a time when a succession of quickies, as they were dubbed, were keeping the nation alarmed and entertained by their sordid and comic revelations. Uncharitable critics describe what happened on June 23, 1980, as divine intervention. On this day, Sanjay perished in an avoidable plane crash. He was piloting the aircraft and it crashed barely 500 metres behind 12 Willingdon Crescent in New Delhi, the house where the Gandhis lived. In some sense, it was the chronicle of an accident foretold. Not only was the novice pilot given to flashy daredevilry and dangerous low-flying, which civil aviation authorities at the Delhi Flying Club had warned Indira about, he also insisted on wearing Kolhapuri chappals in the cockpit. Rajiv had repeatedly warned Sanjay to wear proper shoes and not chappals while flying. Characteristically, he paid no heed to the advice.
On the day the accident occurred, Sanjay was unusually excited. The Delhi Flying Club had recently acquired the advanced Pitts S-2A biplane and Sanjay was itching to get inside it. Clad in kurta-pyjama and Kolhapuri chappals, he indulged in reckless manoeuvres. At 7.25 am, the plane crashed. Someone who lived close to 12 Willingdon Crescent was quoted in the press as asking her husband, "Why is this plane flying so low?" Sanjay died instantly. It took eight surgeons four hours to stitch up his mutilated body.
Between the publication of my biography and the fatal accident, there is a gap of just over two years. What was Sanjay's life like in that interval? Certainly not short of drama, certainly not short of vituperative slander and certainly not without a few morsels of good news.
A commission under the former Supreme Court chief justice J.C. Shah had been appointed in 1977. Its official mandate was "to inquire into subversion of lawful processes and well-established conventions, administrative procedure and practice, abuse of authority, misuse of powers, excesses and/or malpractices committed during the Emergency". Sanjay had to appear before the commission almost every second day. Simultaneously, the Khanna Commission was set up to probe the numerous transgressions in Maruti Limited.
The Shah and Khanna commissions quickly descended into farce with both mother and son challenging and mocking the very existence of the commissions, saying they were unconstitutional and illegal. Justice Shah and Khanna were no match for them. Frequently, at Patiala House in Delhi, from where the Shah Commission operated, Sanjay was greeted by catcalls and abuse. Occasionally, his supporters and hostile spectators hurled steel chairs and physically assaulted each other. Heavy police bandobast was required to keep the peace. In May 1978, Sanjay was sentenced to thirty days' imprisonment in Tihar Jail. Indira Gandhi told her wayward son as he entered jail, "Don't lose heart, this is going to be your rebirth."
While Sanjay and Indira were fighting legal battles in court, at home the two brothers and the two wives were barely on speaking terms. Relations between Rajiv and Sanjay were always "chilly" and between Sonia and Maneka "frigid". Indira Gandhi sought to remain neutral, desperately trying to maintain some semblance of family peace. One morning, B.K. Nehru and his wife Flori were breakfasting with the Gandhis. "Sanjay went into a rage and threw his plate across the room when Sonia failed to cook his eggs in the precise way he had ordered." Indira did not say a word to Sanjay.
In January 1980, Indira Gandhi won back power from the Janata clowns, who gifted her the prime minister's chair meekly. Morarji Desai led the strange cocktail which had dethroned Indira. Instead of concentrating on governance, they set out to 'punish' their nemesis by hook or by crook. This publicly stated goal was combined with vicious infighting. It would be fair to say the Janata leaders fell on their own swords with great facility. Indira Gandhi stood and won from two constituencies, Rae Bareli and Medak; Sanjay was elected comfortably from Amethi.
With mother and son back in power, furious speculation raged in early 1980 as to what role the mother had planned for her son. Also, whether both had absorbed the egregious lessons of the Emergency—primarily excesses in the family planning and slum clearance programmes. Would a measure of civility replace the dreaded midnight knock in public life? Indira Gandhi admitted some excesses might have been committed by sycophants and overzealous ministers, bureaucrats and assorted flunkeys, but her son, she insisted, was innocent and not involved. She characterised the excesses as "gross exaggerations" spread by the media and long-standing Congress enemies. This defence, repeated ad nauseam, suggested that Sanjay and his merry men would resume from where they had left off. Privately, Indira conceded the no-smoke-without-fire hypothesis, ie., there must be some truth in the sundry allegations. But her formal position was to live in denial.
On March 31, 1980, Maneka gave birth to a son. He was named Varun. Indira was over the moon. Now, she had three grandchildren, one from her problem son. Alas, Varun's birth did not ease the tensions between the brothers and their respective wives. Rajiv and Sonia retreated into their private space. It was as if they were hermetically sealed from the hectic goings-on at India's most politically active house.
Varun's birth did not ease tensions. Rajiv and Sonia retreated into their private space, hermetically sealed from the goings-on.
If you are a devotee of what-if games, savour the following. What if Sanjay had survived the crash? Is it possible that Rajiv would have remained a private citizen with the younger brother carrying the dynastic torch forward? What if Maneka had not quarrelled so bitterly with her mother-in-law over who should inherit Sanjay's position as heir apparent, and what if Maneka had not been thrown out at the midnight hour from Willingdon Crescent on the charge of publicly defying her mother-in-law and encouraging anti-party activities. (She had formed her own group of Sanjay loyalists who began campaigning loudly for her to move into the vacancy created by Sanjay's death.) Would Maneka be playing the role Sonia is playing now? And what of young Varun? Without what seems to be a permanent estrangement, would Varun have joined the BJP—a party in which he is a spectacular misfit? Would Varun be where Rahul is, if the two families had not split?
How will history remember Sanjay Gandhi? With the benefit of hindsight, I predict history will generally ignore him. It will treat him as a minor aberration, a blip on the screen of Indian public life. Mostly, he will be snubbed. A couple of lines or a couple of footnotes may be assigned to him—and they will range from the scathing to the platitudinous. Winston Churchill once said he was sure history would judge him kindly "because I intend to write it". Sanjay had no such option; losers never do. Not having left any record, much less justifications, for his extra-constitutional role in the Emergency, he has to rely on the assessment of professional historians—who till date have been unforgiving.
Doubtless, in any biography or evaluation of Indira Gandhi he will find mention as the son who led his mother astray. In our otherwise robust republic, the astray factor is a frequent visitor. The 'blindspot' syndrome, wherein an otherwise intelligent politician refuses to hear anything negative about his/her son or daughter, occurs again and again in our dynastic culture.
Sanjay, nevertheless, still has a few admirers. Khushwant Singh is an unrepentant fan. He sees Sanjay as the "man who got things done". The story could be apocryphal, but at the beginning of the Emergency, Indira is reported to have commended her younger son for making, among other things, "the trains run on time". Not surprisingly, Sanjay had no use for those who argued about means being as important as ends. The henchmen and henchwomen selected to carry out his orders were given a totally free hand as long as desired 'results' were achieved. Occasionally, the results were grossly exaggerated, sometimes they bordered on fiction.
Till very recently, the Congress had enormous difficulty in either disowning or owning Sanjay. The imposition of the Emergency was an easier evil to deal with. Though JP was apportioned part of the blame for forcing Indira's hand, the party accepted responsibility, making sure to emphasise the brevity of the eighteen-month period it lasted. And how it was Indira Gandhi who courageously took the decision against her son's advice to revoke it. Sanjay and his diabolical activities in that period, however, posed a trickier legacy to repudiate. With Maneka and Varun safely out of the party, the strategy adopted was studied and sustained silence. It worked to a certain extent.
As his only biographer (the quickies mentioned earlier all concentrated on the Emergency), I can state that the country may have forgotten Sanjay but it has not forgotten the Emergency. Has it made the right choice? Absolutely. The Emergency was unquestionably the bigger evil.
Living in denial, nevertheless, made life a tightrope walk for the Congress. In 2010, the tightrope was finally brought down. The party, with restrained fanfare, published its 'official history'. The editor was the no-nonsense Pranab Mukherjee. For the first time, the party at once acknowledged and censured Sanjay for his controversial role in the Emergency. The Times of India, in its report on the official history, stated: "The Congress has all but disowned Sanjay Gandhi, blaming the excesses committed during the Emergency in 1975 on his overzealous promotion of family planning and slum clearance programmes. This rare assessment of the Emergency and the person responsible for the popular anger against it has come in the party's official history." This is what the official history says, "Vast sections of the population welcomed it (Emergency) initially since general administration improved. But civil rights activists took exception to the curbs on freedom of expression and personal liberties." And now here is the crunch: "Unfortunately, in certain spheres over-enthusiasm led to compulsion in enforcement of certain programmes like sterilisation and clearance of slums." After 35 years, the Congress bit the bullet. It was able to shake off the Sanjay albatross around its neck.
In this biography, I have tried to give the reader a flavour of the man who would be king. The man who almost captured the crown, had it not been for those damned Kolhapuri chappals.
October 2012, New Delhi
---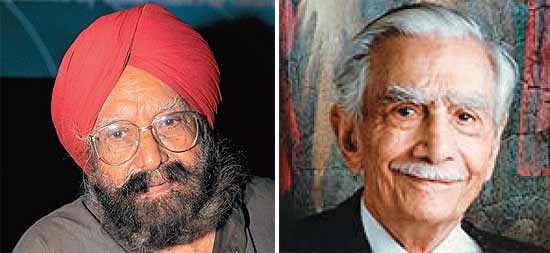 The Fleet Street Philharmonic
Excerpt from the chapter 'The Selling of Sanjay'
In the early months of the Emergency, when Mrs Gandhi was busy consolidating her own position in the altered circumstances, not much attention was paid to Sanjay. However, as soon as Mrs Gandhi indicated that she herself was pushing her son into public life and was herself interested in promoting his political career, the press promptly picked him up.
Out of the five national English language dailies (they constitute the main press in India), three—the Hindustan Times, The Hindu and The Times of India—took up the cause most actively. If you examine the Hindustan Times between, say, December '75 and January '77, it will take some searching before you can find an issue without extensive coverage of Sanjay. The Hindu became the official Sanjay apologist, and I suppose the kiss of death for that paper was when Mohammad Yunus singled it out for special praise. The Times of India frequently published as many as eight stories on Sanjay in one edition. Indeed, the Times was so delighted with the young man that it refused to publish even letters to the editor which were mildly critical of him or the programmes he espoused.
Interestingly, these three dailies had before June 25 shown commendable independence and fearlessness. For example, they all asked on June 25 for Mrs Gandhi's resignation after Justice Iyer had refused to grant her an absolute stay. Moreover, they had on their staff some of the best, most professional editorial talent in the country. Yet no rumblings of protest were heard, indeed there seemed to be widespread approval of the new dispensation.
A daily paper, by the very fact of its periodicity, has certain built-in limitations when it comes to cult-building. Since it must essentially report news, the most it can do is slant emphasis. Thus you could have four-column pictures of Sanjay, you could have reports of his visits splashed on the front page, you could print sterilisation figures in bold type, you could write editorials (does anyone read editorials except editorial writers?) on the relevance of the Youth Congress. In-depth analysis, interviews, think-pieces, assessments, profiles—the real moulders and manipulators of public opinion—are the legitimate concern of the weekly, fortnightly, monthly press.
In any evaluation of the role played by the media in projecting Sanjay as a great leader, the conduct of three weeklies cannot be ignored. Doubtless, there were others too who put in their penny's worth, but their part was probably minimal. Incontestably, the loudest heralders of the Sanjay mystique in India were the Illustrated Weekly of India, Blitz and Current, with circulations of three lakh, two-and-a-half lakh (all languages) and 25,000 respectively. In India, two of these three periodicals would certainly be considered mass circulating magazines.
All three were English language weeklies and run by unusually strong editors; in fact, the personality of the editor and the publication was synonymous. The Weekly was Khushwant Singh, Blitz was R.K. Karanjia, Current was Ayub Syed.
It might be useful to remember that before these three editors scooped up Sanjay Gandhi from oblivion, their energies were concentrated on scooping up Mrs Gandhi. Khushwant Singh, circa 1975, was on record: "I explored all the so-called alternatives and I've not the slightest doubt Mrs Gandhi is head and shoulders above all the possible rivals. I think she's more honest, more able, more sophisticated than Morarji or Charan Singh or Jagjivan Babu or Swaran Singh put together."
The rush of Sanjay stories in these three weeklies—as elsewhere—began just after December 9, 1975, with Mr Gandhi's formal entry into the political arena. An interesting aside about all the Sanjay eulogies in the Weekly, Current and Blitz is that the byline is invariably of the editors themselves. This was a departure from the daily press where the editors had encouraged their staff to make the running while they themselves had kept a low profile. By writing under their own names, Khushwant, Ayub and Karanjia made identification of their papers with their hero total.
Characteristically, Khushwant took off first. Precisely a month before the Emergency, he wrote a cover story on the much-discussed people's car, 'Maruti'. It is a long, rambling piece attempting to present Maruti as a thriving, feasible and roadworthy concern. That Mr Singh was wrong on all counts is not so important; journalists make mistakes too. What is important and lamentable is the undisguised effort to strengthen and applaud a project which was conceptually a fraud.
Consider this colossal misjudgement: "Soon little Marutis should be seen on the roads of Haryana and Delhi and a month later they will be running between Kalimpong and Kanyakumari." You would imagine the assembly lines at Maruti were buzzing with activity, when, as everyone knows, not a car was coming off them. There is surely a tinge of disappointment as Khushwant notes: "The best Sanjay hopes to achieve in the coming months is 12 to 20 cars per month. He is an incorrigible optimist and expects full production of 50,000 Marutis per year in four years."
By the standards of Emergency journalism, Khushwant's piece, despite its obvious propaganda, is restrained and refined. There is yet no talk of Sanjay the great national redeemer.